Tom Brady and Gisele Bundchen's Brand Endorsement Partnerships Support Their Famously Lavish Lifestyle
Tom Brady and Gisele Bundchen are among the greatest power couples in the world. Between his superstar career in the NFL, that's still going strong in Tampa Bay and her supermodel career, the couple enjoys a lot of partnerships with major brands. These partnerships, perhaps as much as the modeling and football, help give Brady …
Tom Brady and Gisele Bundchen are among the greatest power couples in the world. Between his superstar career in the NFL, that's still going strong in Tampa Bay and her supermodel career, the couple enjoys a lot of partnerships with major brands. These partnerships, perhaps as much as the modeling and football, help give Brady and Bundchen a lifestyle that's truly lavish.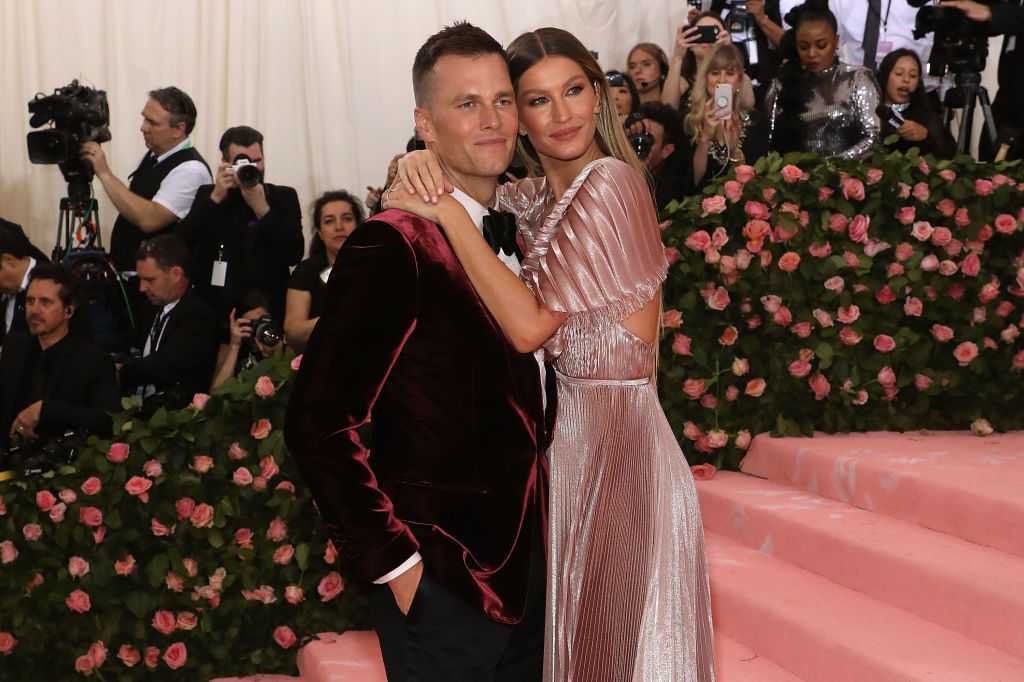 What are Tom Brady's endorsements?
Brady's partnerships are lucrative and far-reaching. They range from products that Brady unabashedly supports when he isn't being paid, like his slipper deal with Ugg, to the types of sponsorships one would expect from a superstar athlete. Brady was among the first high-profile athletes to sign with Under Armour long before Steph Curry helped usher in a renaissance for the company. 
When speaking on the Under Armour partnership in 2010, CEO Kevin Plank praised Brady's fit with the brand. 
"Tom Brady represents a lot of what Under Armour is all about," Plank said, according to Foot Wear News. "He's humble and hungry and continues to be focused on winning and getting better every single day."
Brady isn't just about athletic wear, however. As a spokesperson for Aston Martin, Brady also helps the luxury car company sell its product. At $200,000 a car, Brady's face can make the company millions. Furthermore, Brady has graced the ads of Tag Heuer, a luxury watch company. For those who cannot fork out this kind of money, however, Brady also has a deal with Sam Adams, which released a brew in his honor. 
In all, Brady has amassed a net worth of $180 million. In a normal family, this would be enough to make him the clear-cut bread-winner. In the Brady household, however, it could be viewed as little more than pocket change. 
What are Bundchen's endorsements?
The breadwinner of the Brady family is Bundchen, as she's one of the richest supermodels on the planet, according to Business Insider. With a job that often goes hand in hand with endorsement partnerships, Bundchen was a household name before she ever met her quarterback husband. Now, she is one of the greatest success stories in the history of the modeling industry. 
In some ways, Bundchen's lucrative deals echo her husband's when it comes to high-end partnerships. As the face of Chanel, Pantene, and Luis Vuitton, Bundchen has helped usher in some of the most popular lines in fashion. With dozens of products bearing her likeness and a career that has graced hundreds of television commercials, ad campaigns, and appearances across media, this is no small feat. 
Making it work
With such a high-profile relationship and over a half-billion dollars between the pair, the Brady household knows how to live largely. They recently moved into a 30,000-square-foot mansion that was built by New York Yankees legend and current Miami Marlins owner Derek Jeter's, reports Tampa Bay Times. Although the family rents the residence, its nearly $15 million worth means that they are paying top dollar to live there. 
From trips across the world to luxuries at home, the Brady family knows how to live largely and flaunt their wealth. Now with Tom entering a new team for the final stretch of his career, the family does not appear to be struggling with any finances. As they head toward a new chapter, however, it will be fascinating to see exactly how they keep this lavish lifestyle.