Tom Brady and Gisele Bündchen's Surprisingly Small Wedding Was 'Really Something Special'
Tom Brady may be the GOAT, but his football career is only one of his greatest successes. The other would probably have to be his marriage to Victoria's Secret model Gisele Bündchen. The two are total #RelationshipGoals. They've been happily married for 13 years, and have successfully overcome many relationship obstacles.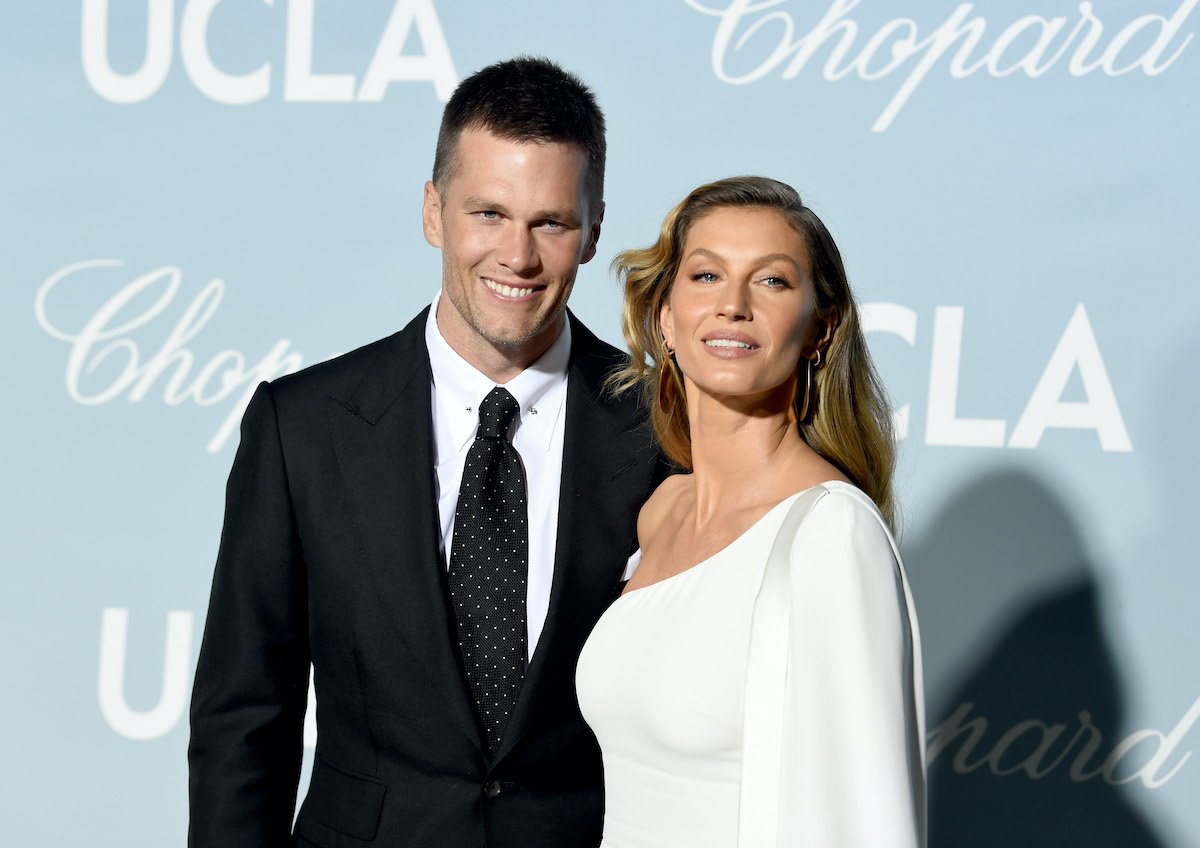 Both Bündchen and Brady are the best of the best in their chosen fields. They're superstars, so one would expect their wedding to be larger than life. But according to an interview Brady did with GQ, their nuptials were the exact opposite. 
Tom Brady and Gisele Bündchen met in 2006
A friend introduced Brady and Bündchen in 2006. Brady was fresh out of a very public relationship with actor Bridget Moynahan. Bündchen and Brady hit it off in a big way. They were still very much in their honeymoon phase when Moynahan told Brady she was three months pregnant. 
It was a tough decision for all involved, but Bündchen decided to stay with Brady while he navigated his co-parenting relationship with Moynahan. It all worked out in the end. John Edward Thomas was born just a few months after Bündchen and Brady started dating. Three years later, Brady and Bündchen walked down the aisle. Brady's son with Moynahan was a year and a half old and attended the wedding. 
Gisele Bündchen and Tom Brady opted for a small wedding 
Brady wasn't in a good place right before his wedding. He had just suffered an injury that required multiple surgeries to fix. First, he had one surgery. Then, he got back on his feet too quickly, leading to an infection. Because of the infection, he had to go under the knife a few more times.
But that didn't stop him from proposing to Bündchen. The two had a very short engagement before tying the knot in Santa Monica. Despite their combined star power, the two didn't have a lavish wedding. According to Brady, not a lot of thought went into the event.
He told GQ, "We planned it in like 10 days, and it was perfect." It was just the two sets of parents, plus Brady's toddler son from a previous relationship. That night, the newlywed couple celebrated at home, with steak that Brady grilled himself. 
The two did have a second wedding in Costa Rica, but it wasn't much more of an affair than the first. That one had forty close family members in attendance.
Now, Tom Brady and Gisele Bündchen have a family 
Bündchen and Brady now have two children of their own. Vivian Lake is turning 10 this year. She's not into sports yet, but she does know exactly how to get what she wants from her dad. Brady told Entertainment Tonight that Vivian "owns" him, and he's completely enthralled in his little girl. 
Brady and Bündchen have a son together also. Benjamin Rain was born shortly after their wedding in 2009 and will turn 13 this year. Like his dad, Benjamin is very athletic. He's into hockey and skiing right now. No word on whether or not he'll get into football like his dad someday. 
Bündchen is also a caring stepmom to Brady's first son John. She's known him his whole life, which makes their relationship different than the average stepmom and stepson. The blended family spends a lot of time together and posts a ton of cute pics on social media. 
RELATED: Who Is Tom Brady's Ex Bridget Moynahan Married to and Do They Have Any Children?