Tom Brady Didn't Think His Career in the NFL Would Last Very Long — 'I'm Still Battling, in a Way'
Tom Brady has had one of the most successful and historic careers in NFL history. After winning Super Bowl LV on Feb. 7, he secured his seventh championship in his unprecedented 20-year career. 
Many people wonder how—and why—Brady continues to play at such a high level, despite his age. Considering the fact that he wasn't a highly-regarded prospect coming out of college, his success is even more confounding. 
Brady himself didn't even think he'd last very long in the NFL, which is a big reason why he works so hard every season. 
Tom Brady didn't expect to last long in the NFL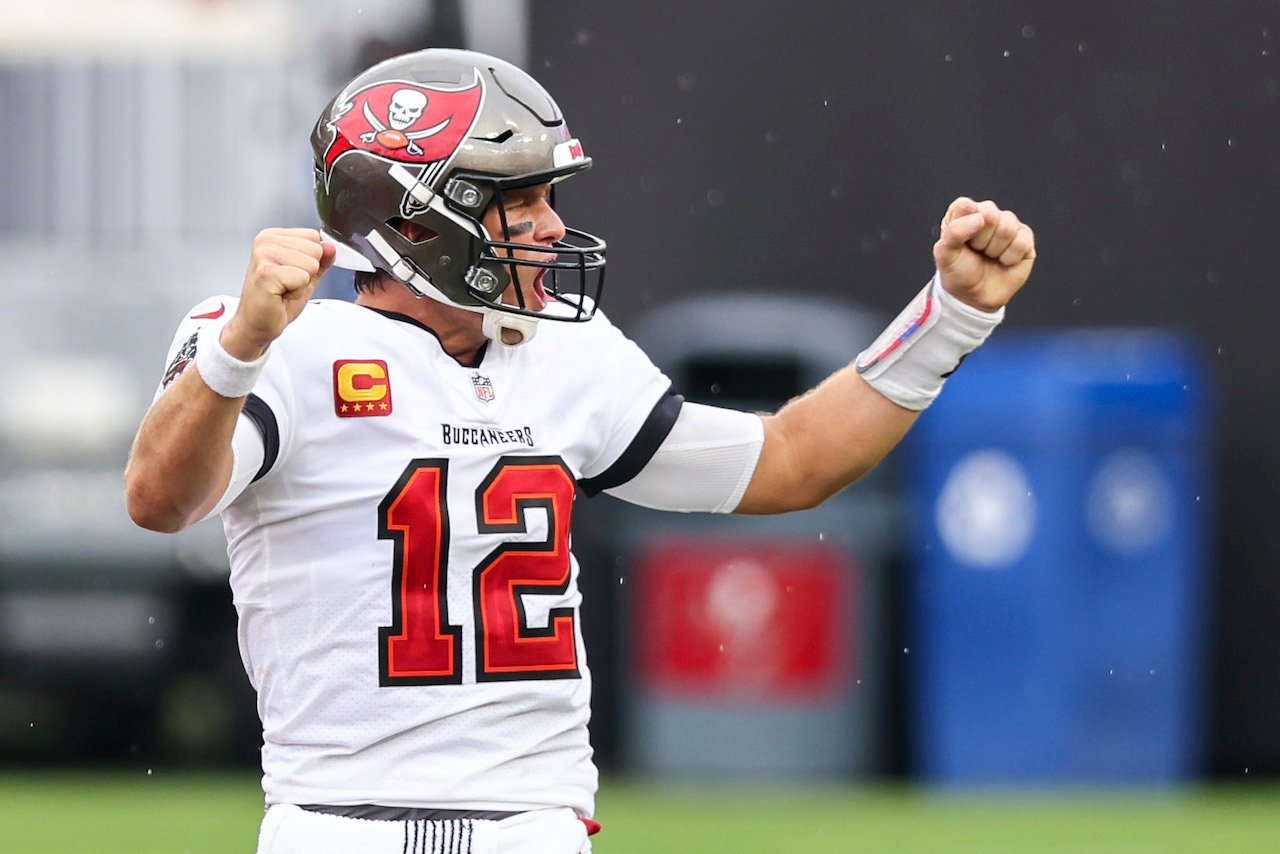 Brady admitted he didn't have high expectations for his NFL career during a resurfaced 2018 interview with Stephen Colbert.
"Not long," Brady said. "I was really a late bloomer."
Brady was one of the last quarterbacks selected in his draft class and has used that as motivation to fuel his success for the past 20 years. 
"I competed pretty hard in college, I ended up being a late-round pick to the Patriots, and then battled it out," Brady said. "And feel like I'm still battling, in a way. To make it 18 years, I mean I never thought I'd ever have an opportunity to do that. But just very blessed and fortunate."
He doesn't handle losing well 
Even though Brady has won a record 7 Super Bowl championships, he's lost several Super Bowls as well. An intense competitor, Brady doesn't handle losing well. However, he understands that winning and losing are parts of the game, no matter how great an athlete is. 
"I've been a part of those winning teams, and I think when you lose, you've just got to understand that comes with it," Brady said. "It's a competitive sport, no one knows the outcome."
Tom Brady has a rigorous diet that's kept him in playing shape for 20 years 
A big reason why Brady has been able to stay on the field so long is that he takes great care of his body. Brady has never been known for being athletic, but he puts a lot of effort into preparation and fitness, which levels the playing field. In fact, he and his fitness team developed the 'TB12 Method,' a diet specifically designed to maximize health and yield peak performance from athletes.
Although Brady sticks to his TB12 Method diet for the most part, he still has cheat days where he enjoys eating junk food. He indulges himself with cheeseburgers and pizza, just like everybody else. Brady rarely eats cheat meals during the season, though. 
"Not much during the season," Brady said. "It requires so much to play, to run away from those 300-pound guys. You've got to be really disciplined in what you do. Certainly your diet, hydration, all the things I talk about in the [TB12 Method] book. It's very important if you want to continue to play and run away from those 22-year-olds on the field."
Brady recently completed his 20th season and is currently 43 years old.