Tom Brady Is So Competitive That He Doesn't Let His Kids Beat Him in Games
Tom Brady ended most arguments about whether or not he's the greatest quarterback of all-time after winning Super Bowl LV on Feb. 7. The superstar quarterback managed to win his seventh Super Bowl championship overall and his first with the Tampa Bay Buccaneers.  
The long-time Patriots quarterback is known for his extremely competitive nature. He has a fiery temper on the field and has gotten into his fair share of disputes with opposing players.
In fact, Brady is so competitive that he even has a hard time letting his children beat him when they play games together.
Tom Brady loves winning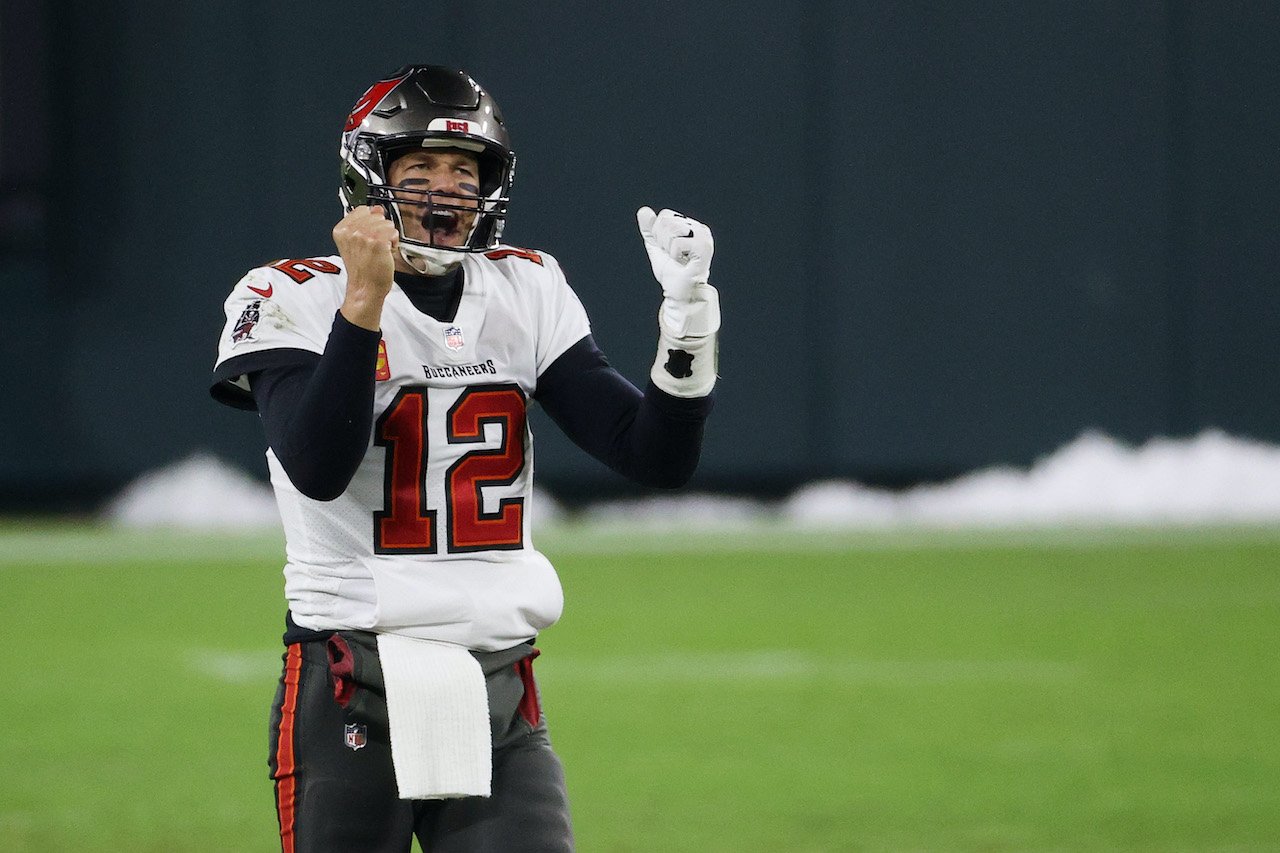 RELATED: How Tom Brady's Wife Gisele Bündchen Described Their Blind Date: 'I Knew Right Away'
Brady spoke about his love for winning during a resurfaced 2019 interview with Jimmy Kimmel.
"Damn it, I want to win," Brady said. "What's wrong with winning?"
When Brady was a child he had a particularly hard time handling his temper when he lost.
"I think over the years I've gotten a lot better," Brady said. "I think as a kid, I threw a lot of golf clubs, I punched the wall and broke remote controls."
He can be very competitive with his children
When asked if he has a hard time letting his kids win when he plays games with them, he gave an honest answer.
"I have my moments," Brady said. "They're young, but you know, like what's a dad supposed to do? Teach them lessons right? You can't let them win."
Sometimes, things get so intense that one of his sons ends up crying.
"But actually, I do kind of let them win to a degree, and then all of a sudden there's that little competitive part of you that's in your stomach, just comes out," Brady said. "And then you win, and I'm like, 'Why did I do that?' And then my son's crying."
Brady assured that he always makes things right with his kids after he beats them, however.
"Well I do tell them, I say, 'Look, one day, you're gonna beat your dad in everything, and I'm never gonna get a chance to win again, so I'm gonna try to run up the score as much as I can," Brady admitted.
He just won his 7th Super Bowl
Tom Brady brought his competitive spirit to Super Bowl LV on Feb. 7, when he took on the Kansas City Chiefs. Brady and the Tampa Bay Buccaneers dominated the matchup, winning the game by 22 points.
By winning Super Bowl LV, Tom Brady earned his seventh championship and the first of his career with a team other than the New England Patriots. Brady still has another year left on his deal, which means he will return for at least one more season but may play longer.
Having played 20 seasons in the NFL, Brady has proven he's one of the greatest football players—and athletes overall—in the history of sports. Many people wonder why Brady continues to play despite his incredible career accomplishments, but he says he hasn't gotten tired of achieving more just yet.
"Not to this point," Brady said. "I feel like, to be at the top or to give your team the chance to win every season, you have to put a lot into it. And I try to bring my best every day, I try to be the best teammate, leader, and also, physically to stay prepared because no one wants someone that is taking up space."