Tom Brady Loves Florida so Much He Might Never Leave
Tom Brady might be the greatest quarterback of all time, but that doesn't make him immune to the changing Florida weather. After living in New England for years and dealing with snowy conditions, the move to sunny Florida was welcome. But he quickly experienced his first hurricane and its destruction.
Regardless, Brady and company are enjoying their Tampa home so much that they're not sure if they'll ever leave.
Tom Brady and his family move out of New England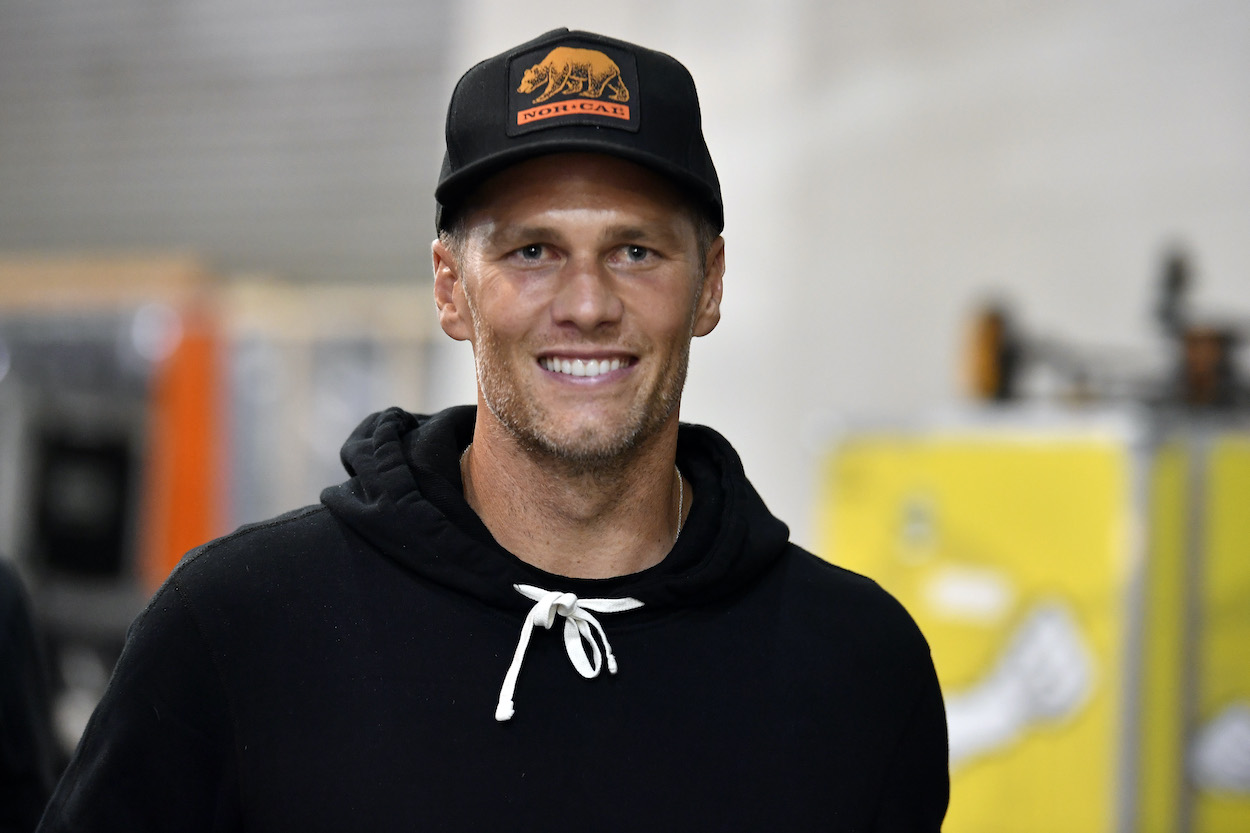 Tom Brady spent an impressive 20 years with the New England Patriots. There was speculation that he planned to retire at the end of the 2019 season or that his relationship with head coach Bill Belichick had soured. Whatever led to his decision to leave, Brady spent his entire career to that point with the organization and led the team to six Super Bowl victories.
Deciding where to play next came down to two teams: the LA Chargers or Tampa Bay Buccaneers. Brady wanted to stay on the East Coast to be closer to his son, Jack, who lives in New York with his mother, Bridget Moynahan. The Brady family also travels a lot to South America, making Florida a better starting point.
For Brady and Tampa Bay, the move was a great success. The Bucs made it to the Super Bowl for the first time since 2003, and after handily defeating the Kansas City Chiefs, the win gave Brady his seventh Super Bowl ring.
Is Florida Brady's forever home?
Staying on the East Coast allowed Brady closer proximity to his son, but it also checked off another must on the list: warm weather. After surviving freezing winters for over 20 years, living in a warm climate was just what Brady was looking for. His family loves it too, but his daughter wasn't sure how some holidays would go.
Fox Business reports that Brady's daughter, 9-year-old Vivian, was concerned about the typical fall and winter holidays she enjoyed in New England. "We came to Florida for the last five months and my daughter's like, 'Daddy, what are we gonna do for Christmas? What are we gonna do for Halloween? Is there Halloween in Tampa?'"
Now settled into their new home, Brady sees the family staying there for a long time. In a YouTube interview, he said, "I moved pretty quickly and just realized I was going to be on the water for a long time. I'm planning on being in Florida for a long time. I don't see us moving out of here for quite a while, if ever."
The Brady family lives the high life on their boat
RELATED: Why Tom Brady Says He's 'So Impressed' With Patrick Mahomes
It's not all work and no play for Brady. The warm sunny weather just means it's time to get out on the water. The Brady family is used to spending their time on boats; they spend Christmas, New Year's, and many vacations enjoying the breeze on a yacht. Brady loves being on the water so much that he upgraded his boat.
After only a few months since purchasing a Wajer 55S boat, Brady upgraded to the newer and larger Wajer 77, which is only available as a preorder right now. He talked about the decision in the same YouTube interview. "I think the 77 will be a little more suited for what we need it for down here which is a few more day trips, weekend trips."
They're hoping to receive the new boat by the end of next year and have plans to travel back and forth from Florida to the Bahamas. Seems like moving to Florida was the right decision for Brady.