What Is ESPN+'s Documentary Series 'Man in the Arena: Tom Brady' About?
Tom Brady is an absolute sensation on the football field, but he often keeps his personal thoughts and feelings to himself. Now, ESPN+'s new documentary series, Man in the Arena: Tom Brady is about to reveal the quarterback in a way that he's never been seen before. More than that, the series is set to be told completely from Brady's point of view.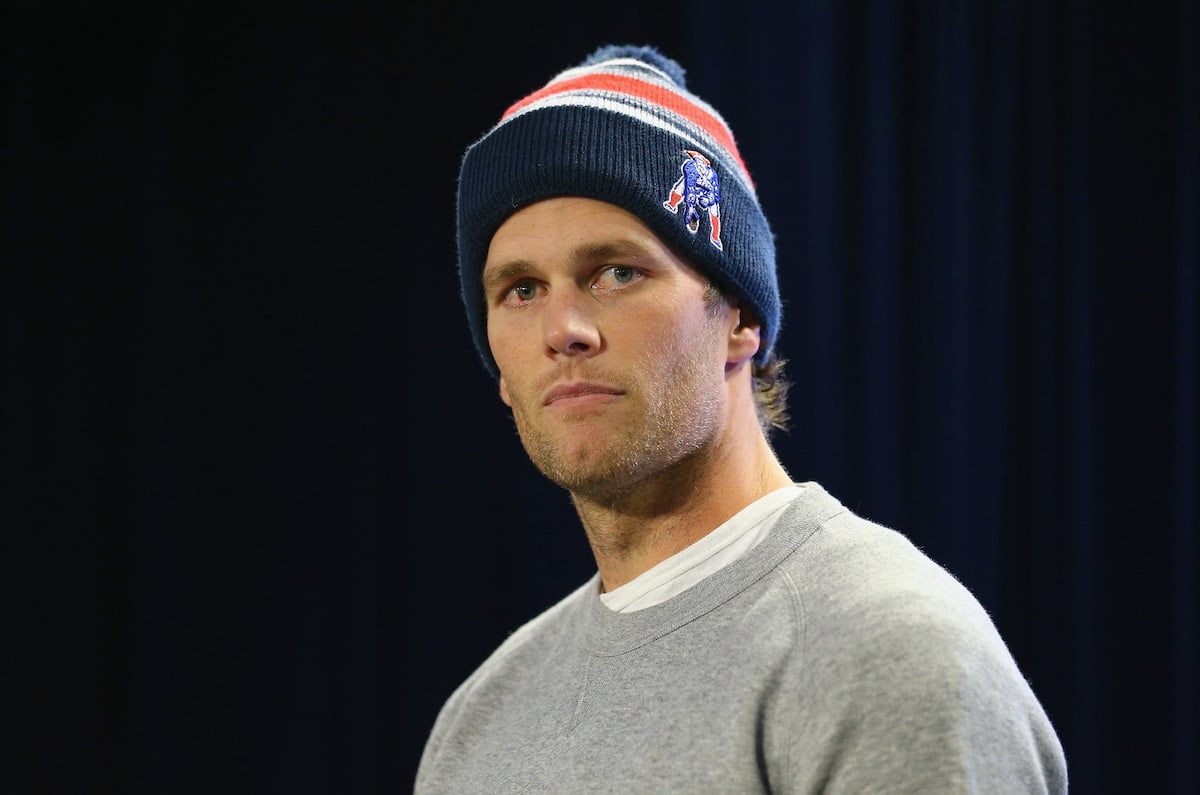 Fans thought Tom Brady would stay with the Patriots forever
Brady played sports for the majority of his life. In high school, he played football and baseball, but his love of football won out in the end. He took his talents from his home state of California to the University of Michigan.
Out of college, Brady was drafted to the NFL and to the New England Patriots, where he would lead the team to many championships. Brady has appeared in a record 10 Super Bowl Championships, including Super Bowl 55.
Thus far, Brady has won six championships and a record four MVP awards. In his 21 seasons with the NFL, Brady spent 20 of those with the Patriots. Though he now plays for the Tampa Bay Buccaneers, Brady made history when he spent the longest stretch of time a quarterback ever has with one single team.
RELATED: You Won't Believe How Much Water Tom Brady Drinks in a Day
Related post url: 
Tom Brady says he would never coach football after retiring
At age 43, Brady has no plans on retiring. However, the football star remains in incredible shape and continues to have sensational instincts for the game. In just one season, he has brought the Buccaneers back to the Super Bowl after nearly 21 years.
Though he has not spoken about retiring, there is one place fans should not expect to see the quarterback in the future. While most retired players find work as commentators or even as coaches on the fields with a new generation of players, Brady has no interest in coaching.
"Oh hell no, I'm never coaching," he said in a 2019 interview with NBC Sports. "Playing is enough for me." Though this is just a snippet into what Brady is thinking about next, fans will be able to get up close and personal with the football star soon.
ESPN+'s 'Man in the Arena: Tom Brady' premieres in fall 2021
ESPN+ just announced Brady's new ESPN+ docuseries, Man in the Arena: Tom Brady, which is set to premiere in the fall. According to the ESPN + press release, the series will reveal Brady in a way that he's never been seen before. It reads,
After 21 seasons in the NFL, Tom Brady will finally share a personal first-hand account of his Super Bowl appearances. In a groundbreaking new multipart series coming to ESPN+ in the Fall of 2021, Tom deconstructs the milestones of his legendary career. Told from Tom's point-of-view, the series mines the psychological and emotional terrain of each victory and defeat. Each episode focuses on a single Super Bowl appearance and centers not just the pivotal moments, but everything that leads to them, illustrating the series of small steps that seem insignificant at the time, but when reflected upon, show the distance traveled.