Tom Brady Still Remembers His First Big Purchase After Signing a Big Deal
Tom Brady was living large before moving to Tampa Bay, but with a $50 million contract coming his way, he can live even larger as he finishes his career. The quarterback has never been shy about his love for comfort and luxury. After all, Tom Brady is one of the promotional faces of Aston Martin, and more relatable, his love of Ugg slippers is well-documented. However, this commitment to luxury goes back to a simpler time in his life when he had a desire for one specific purchase – a watch. 
Tom Brady's endorsement deals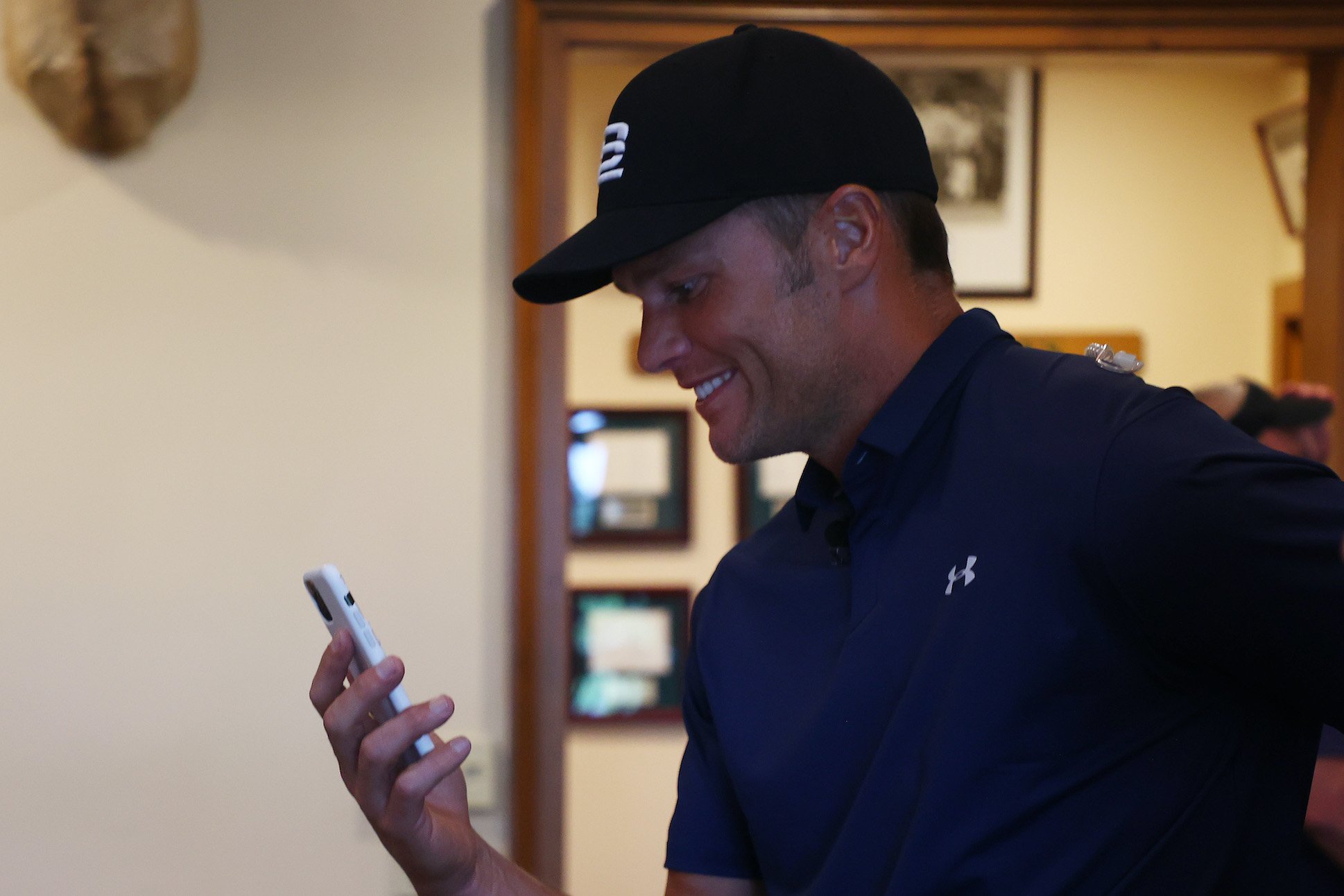 During some stretches of his career, Brady might have earned more off the field than on it. Aside from Aston Martin and Ugg, he has a healthy portfolio of endorsements that stretch across the board. From Sam Adams beer to fashion, Brady might not have the charisma of Shaquille O'Neal or LeBron James, but he has the star power to bring a product to another level. 
Brady reportedly earned $14 million in endorsement deals alone in 2019. For an aging superstar on the wrong side of 40, that's no small task. From print ads to commercials and promotional content on Instagram, Brady has harvested his image into something that goes far beyond the football field and into the lexicon of people who don't want football, but know who he is. 
Perhaps, however, Brady uses his ability to parlay his interests into endorsement deals, and he recently explained precisely how he does this. 
Tom Brady, the "Watchman"
Brady has a love of watches. This was obvious by his commitment to the luxury watch brand Tag Heuer. However, Tag Heuer watches were not Brady's first watch of choice. In 2019, Brady signed a deal with IWC. To promote the partnership, IWC produced a documentary called Born of a Dream: A Boy from San Mateo. The documentary chronicled Brady's life and showed audiences what he went through on his journey to the NFL. 
"My senior year in college, I had this screen saver on my Dell Inspiron computer—it was an IWC automatic alarm watch," Brady told Forbes. "Every day, I would open up my computer and that was the image on my screen and I always thought that when I made money, I was going to buy that. When I got drafted, it wasn't a first-round pick so my first professional paycheck wasn't that much money."
Despite being a late draft pick, however, Brady used inspiration like this to make sure that while his first NFL checks weren't that great compared to higher picks, he'd eventually make enough to get his dream watch. 
"I ended up signing a second contract after we won our Super Bowl and around Thanksgiving in 2002, I went to the Tourneau store in New York and ended up buying an IWC; not the alarm because by then it was too old and wasn't in stores, but I bought an IWC chronograph that I still have today," he told Forbes.
Brady got his wish, and now he's one of the faces of the company. It's just the latest tactical maneuver that shows the type of mindset Brady's working with. 
Making his dreams come true
Brady is worth just south of $200 million alone, but with his wife in the picture, their net worth skyrockets to over $600 million, according to Celebrity Net Worth. As Brady enters the twilight of his career, he's made more money than he knows what to do with. Perhaps, that IWC watch that he looked at as a kid in college played a more prominent role in making Brady the star he is today.
Everybody has dreams of stardom in one way or another. Tom Brady's hinged on football, but they also hinged on his earning potential. That watch represented a different life for him, and 20 years later, it's still paying off.