Tom Cruise Could Make $100 Million for 'Top Gun: Maverick' On Top of His $12.5 Million Salary
Tom Cruise returned with Top Gun: Maverick, currently in theaters after its release in late May 2022. While the movie is steeped in drama and action, it could propel Cruise to become the highest-paid actor in a single film with a potential pay of $100 million.
More than three decades after the original Top Gun, Cruise starred in the COVID-delayed flick. He enjoyed the most successful debut weekend for any of his 44 movies. And his expected proceeds from the film could make him the first actor to bag such a sum from a single film in an era where most releases head straight to streaming services.
How much did Tom Cruise make for 'Top Gun: Maverick'?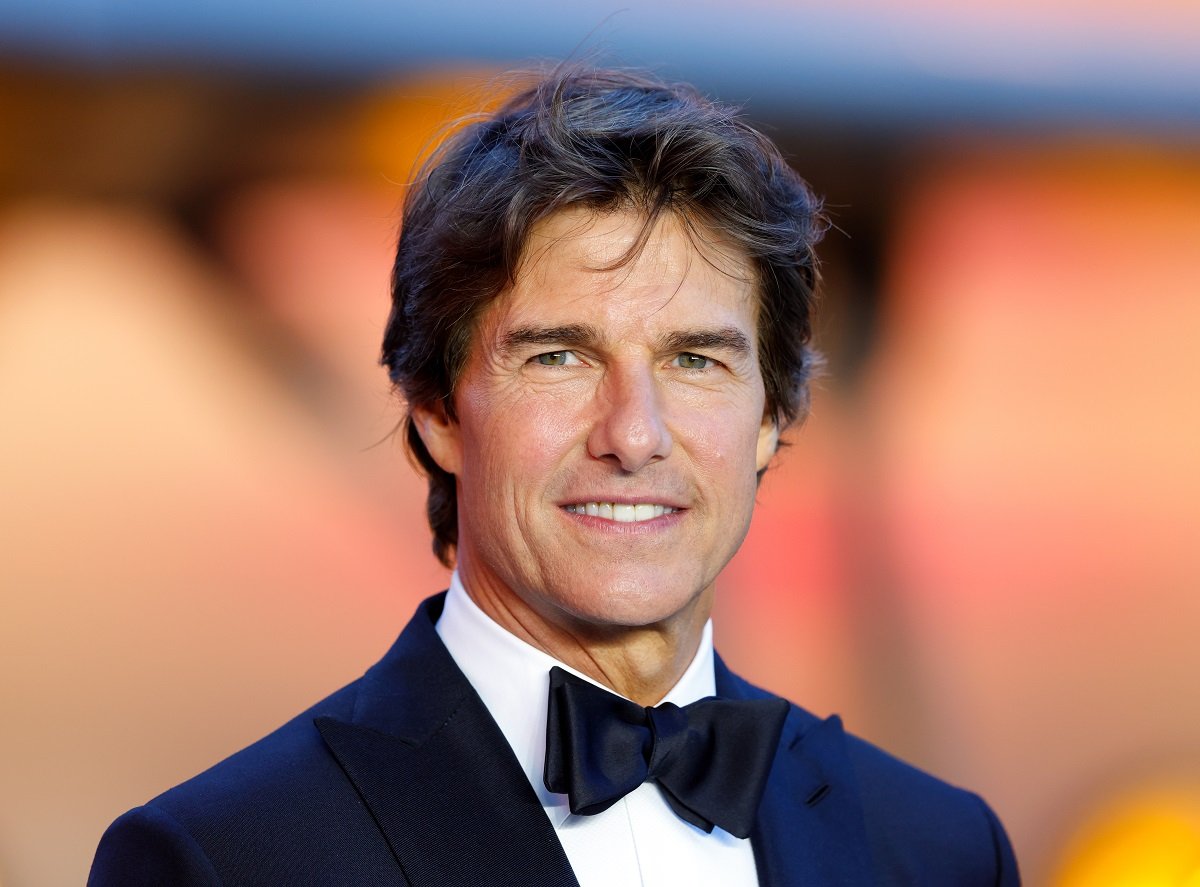 According to Forbes, Cruise pocketed $12.5 million as an upfront payment for Top Gun: Maverick. The film was set for release in June 2020 but was delayed because of the COVID-19 pandemic. The initial delay set it back to December 2020, which came and went. Maverick finally hit screens on May 27, 2022.
Cruise's haul supersedes that of many other high-grossing actors. For instance, Keanu Reeves netted over $83 million for The Matrix films, bringing in over $250 million out of $1.6 billion. The Top Gun star is also on track to surpass Will Smith's record of $100 million for the third sequel of the Men in Black franchise.
How much is 'Top Gun: Maverick' expected to make?
The long-awaited film brought in $291.6 million at the U.S. box office alone in its first two weekends. According to the LA Times, that makes it the biggest release of Cruise's career. Based on these numbers, there's a high likelihood the film may hit the $1 billion mark in weeks. 
Speaking to Forbes, one entertainment lawyer remarked, "If the movie makes $1 billion globally… nine figures doesn't sound crazy at all" when it comes to Cruise's takeaway. On top of the $12.5 million Cruise received in advance, he also gets 10% first-dollar gross. He has received about $30 million thus far, with a ways to go to surpass the nine-figure sum as the movie continues to show in theaters.
Although Maverick is on its way to amassing $1 billion in worldwide ticket sales, other films by Tom Cruise come hot on its heels with global grosses of over $600 million. The 2018 Mission Impossible – Fallout made over $787 million worldwide. And Mission Impossible – Ghost Protocol (2011) and Mission Impossible – Rogue Nation (2015) earned $694 million and $688 million, respectively. 
Tom Cruise's net worth and other notable paydays
As noted on Celebrity Net Worth, Tom Cruise ranks among the highest-paid actors with a net worth of $600 million and an estimated $50 million increase each year. He is one of the world's highest-paid and most affluent celebrities. As of this writing, all his blockbuster movies have earned over $8.5 billion at the global box office.
Besides the $12.5 million he has already bagged for Maverick, he also received 40% of the total $75 million he made in 2012 (after starring in Mission Impossible – Ghost Protocol) during the film's first three days on screens. That's the highest take-home pay he's ever claimed for a single movie. But it's a record he's expected to break with the Maverick.