Tom Cruise Saved a Co-Star From a Spinning Helicopter Blade Accident
Tom Cruise is one of the few celebrities that enjoy performing their own stunts. He takes his work - and safety - very seriously.
Tom Cruise is one of the few celebrities that enjoy performing their own stunts. The hardworking Mission Impossible movie star takes his action roles to a whole new level with death-defying moves that aren't for the faint of heart.
Since his early days of sliding across the living room floor in his underwear in Risky Business, Cruise has been entertaining audiences with his good looks, signature smile, and intense personality. 
With a strong passion for the movie industry, the 58-year-old actor likes to make sure everyone works together when creating a film. He took that commitment seriously when he had to rescue a co-star from being injured by a helicopter blade that was spinning way too close to her head.
The A-list Hollywood actor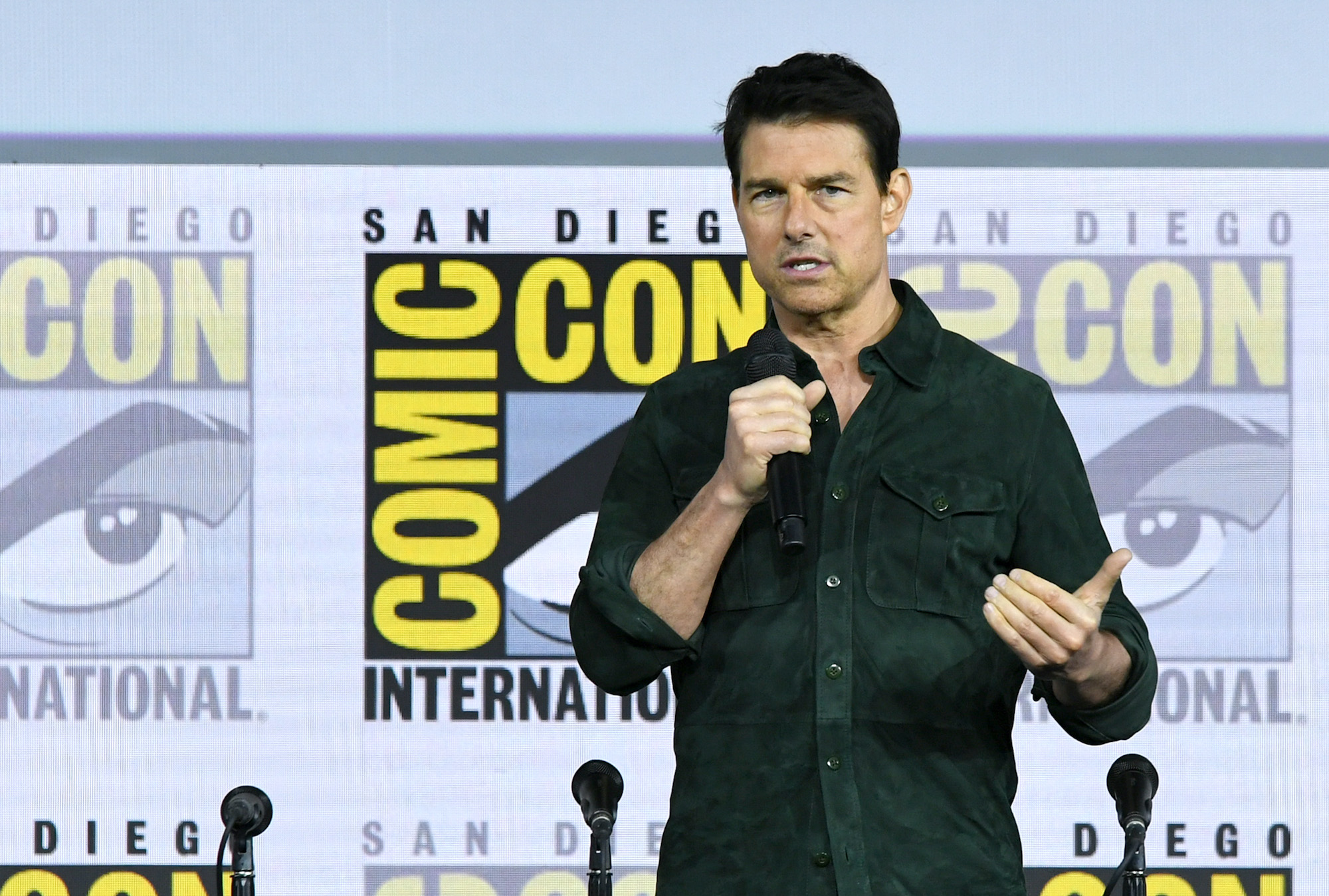 Cruise hit the ground running, making a name for himself in Hollywood right out of the gate. The first film he appeared in was Endless Love in 1981 with accomplished actor Brooke Shields. 
He went on to work on movies such as Taps and The Outsiders until landing the leading role in Risky Business in 1983, sealing his fate in Tinsel Town. In 1986, after Cruise took the world by storm as a Navy fighter jet pilot in the blockbuster film Top Gun, there was no looking back for the A-list actor.
The Rain Manlegend has experienced one hit after another working with some of Hollywood's greatest talented actors. His resume reads like a blockbuster movie reel, with films such as Jerry Maguire, Born on the Fourth of July, and A Few Good Men.
Married and divorced three times, the faithful Scientologist is the father to three children. According to Celebrity Net Worth, he has an estimated net worth of $600 million, with an annual salary of $50 million per year.
What co-star did Tom Cruise rescue?
Jump into the time machine and head back to 1988 when Cruise was known for making drinks poolside instead of flying fighter jets. Cocktail was one of Cruise's earliest movies. Co-star Elisabeth Shue played the romantic love interest he meets while working as a bartender in Jamaica.
Insider recalled a story told by Bill Bennett, who was a camera operator on the film. He said a helicopter was used to shoot aerial scenes. After each take, Cruise and Shue would walk over to the landed chopper to get notes from the director.
Bennett said, "the pilot would keep the tail rotor at the back of the helicopter running, but it was a no-go area because the blades appear invisible as they spin but 'if you walk into it, it will kill you instantly."
The camera operator distinctly remembered an incident when Shue "took off suddenly, running towards the back of the helicopter." He said Cruise instinctively saw the imminent danger and "lunged after her, but only was able to grab her legs, tackling her to the ground."
Shue, unaware of how close she came to death, was screaming at Cruise,  "Why did you do that?" When she realized what happened, she reportedly "turned white."
Bennett admits the entire crew was shaken up, saying, "Tom had, in that instant, truly saved her life."
Maverick will be hitting the skies again soon
More than three decades later, Cruise is hitting the skies again with the highly-anticipated release of Top Gun: Maverick set to hit theaters in November 2021. He will reprise his role as top Navy aviator Pete "Maverick" Mitchell starring alongside Jennifer Connelly, Miles Teller, and Val Kilmer.
Cruise is also currently working on Mission: Impossible 7,due out in 2022, and Mission: Impossible 8, with an expected release date of 2023.
Live Die Repeat and Repeat is a sci-film that will star Cruise and Emily Blunt and is currently in pre-production. IMDb reports the busy actor also has a new project called Luna Park, along with an untitled SpaceX Project that is currently in the works.