Tom Cruise Unexpectedly Shocks Hikers With Parachute Landing for 'Mission: Impossible 8' Scene
The action franchise Mission: Impossible has been running strong for nearly 25 years with Tom Cruise. That is quite an impressive stretch for any series, especially when it comes to action films. At their core, the movies are notorious for their elaborate stunts and special effects. They have been wowing fans since they began in 1996.
Cruise, the star of the Mission: Impossible movies, is infamous for loving to do his own stunts. Recently, it seems the actor gave some unexpected hikers quite the surprise while he was filming for one of the upcoming films.
Tom Cruise loves doing his own stunts for 'Mission: Impossible'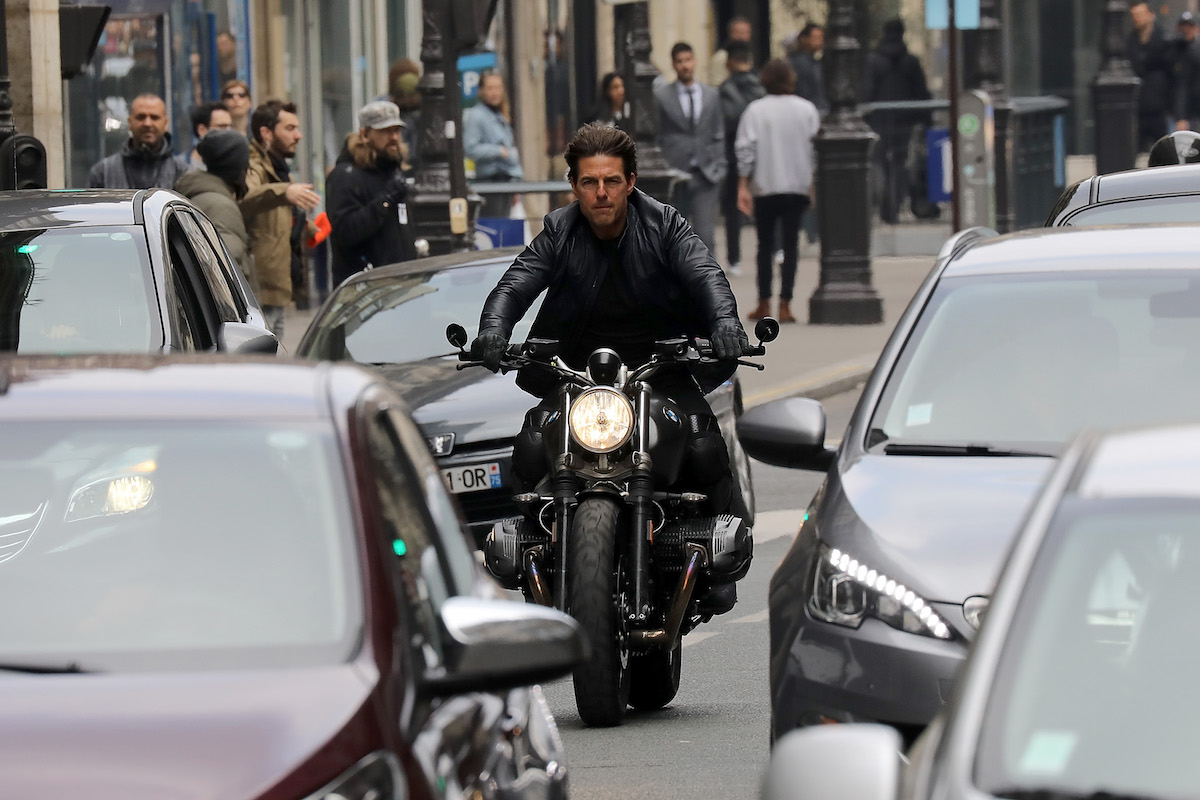 Throughout the long-running Mission: Impossible franchise, Tom Cruise has always relished doing his own stunts. In an interview with The Daily Mail, the 59-year-old went on about how he always enjoyed the death-defying feats.
"I am a very physical actor and I love doing them," the Golden Globe winner said. "I study and train and take a lot of time figuring it all out."
Cruise has pulled off some pretty incredible stunts since he began starring in the Mission: Impossible movies. For instance, he has scaled incredibly tall buildings, was strapped to a moving airplane, and even trained to hold his breath underwater for an incredible six minutes.
"The first time of any stunt is nerve-wracking, but it's also exhilarating," the Top Gun star said. "I have been told a few times during shooting a stunt to stop smiling!'
The pandemic lockdowns gave him more time to train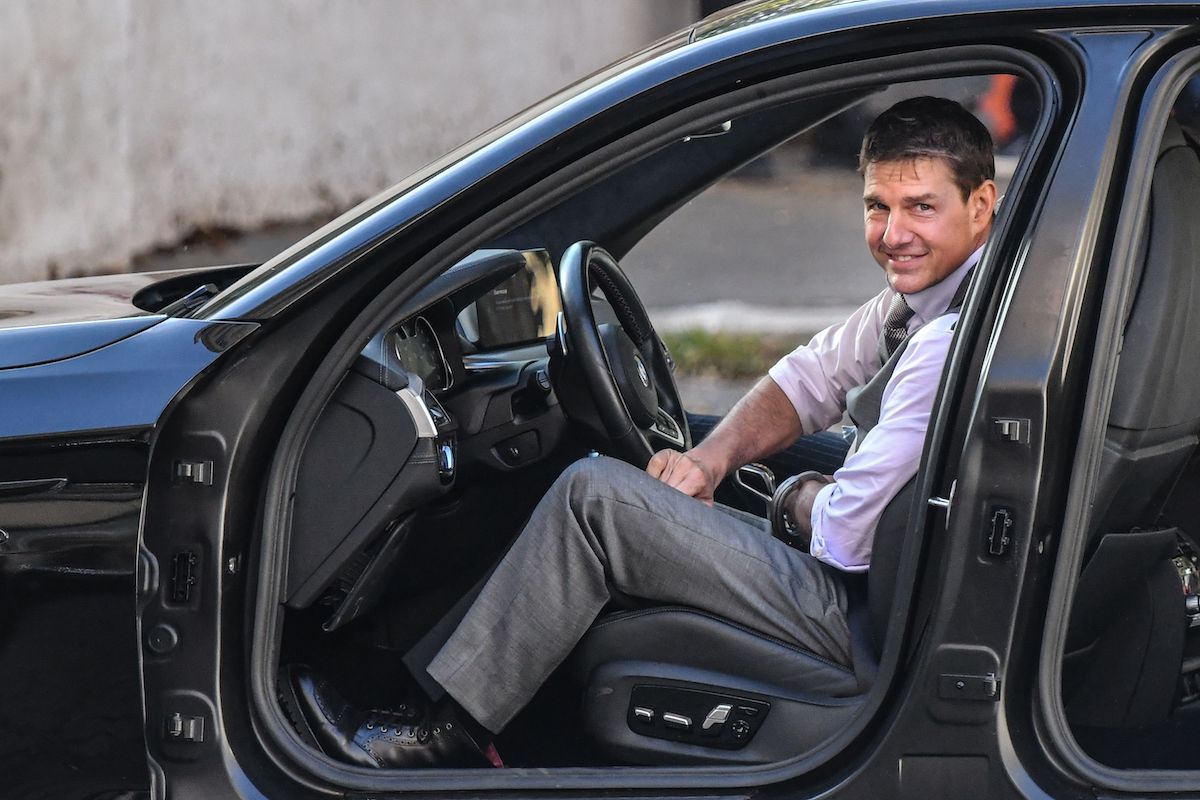 Since the pandemic began, Cruise has had a lot more free time than he has ever had before. He is typically always filming one movie or another, so all of this downtime has been really good for him.
"Being here is the first time I have been out of the film bubble – this is just incredible," Cruise said about the lockdowns.
With the upcoming two new movies for Mission: Impossible, focusing solely on training will probably give us the action star as we have never seen him before. Expect some hazardous stunts in the 7th and 8th installments.
"From the moment we were in lockdown, I have been working seven days a week almost around the clock because we were finishing Top Gun and prepping Mission Impossible," he said. "They shut down Mission and said we wouldn't film for another year, so I had to figure it out."
Tom Cruise shocks hikers with a surprise landing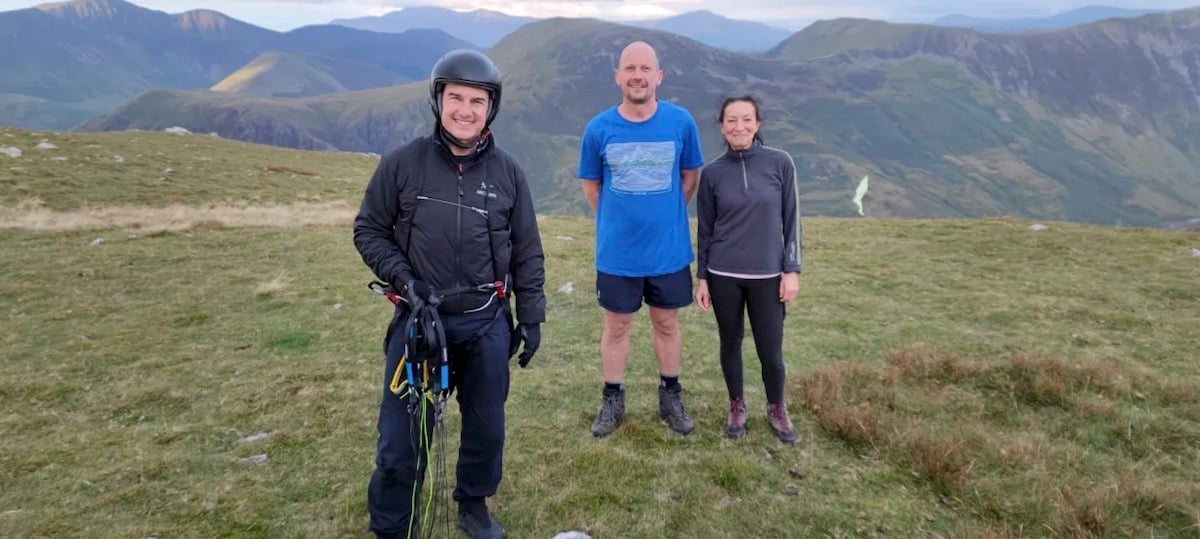 During the filming of the new Mission: Impossible films, it seems that the actor made a surprise landing out of the sky to the surprise of some nearby hikers. Imagine just casually taking a stroll along a mountain and seeing Tom Cruise floating out of the sky.
"I certainly wasn't expecting to bump into Tom Cruise during my hike," Andras Katica, one of the hikers, told The Sun. "When I realized who it was, I was obviously totally flabbergasted."
It seems Katica and his friend were out by a lake for a hike when they heard a helicopter overhead. It eventually landed, with a group of men bursting out of it. Then Cruise proceeded to carry out a parachute jump for the film.
"But he was really friendly and offered to have his picture taken," Katica said. "He looked like he was having a great time but was also clearly involved in some serious work for the filming."
The shocked hiker went on to say, "By the time he parachuted away, there was a little crowd gathered, but Tom didn't show any sign of nerves. He obviously loves the thrill of being involved in his own stunts."