Could Tom Cruise's 'Mission Impossible 7' Go Straight to Paramount+?
Movie fans were excited to see Tom Cruise nail another stunt in Mission Impossible 7. He and director Christopher McQuarrie unveiled Cruise's "most dangerous" action at CinemaCon in late August 2021. However, Paramount Pictures delayed the release to late 2022 amid pandemic concerns.
Many Mission Impossible fans wonder if the theatrical delay could lead to a streaming release.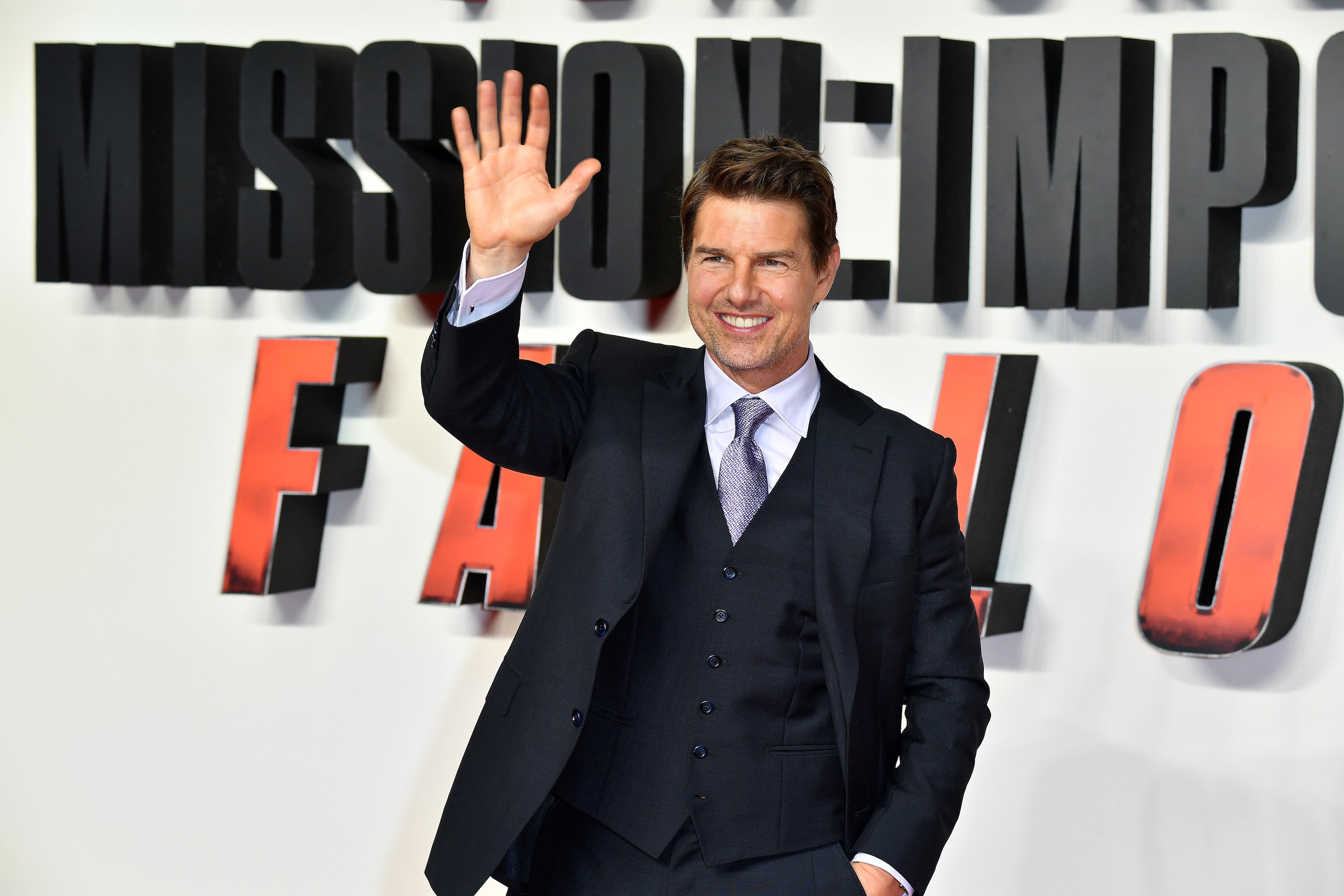 Tom Cruise has his most dangerous stunt in 'Mission Impossible 7′
Adding to the excitement around his other film, Top Gun: Maverick, Cruise debuted a sneak peek into his MI career-defining stunt at CinemaCon. Audiences thought they had already seen him do it all—he's jumped out of airplanes at 25,000 feet, scaled the side of the world's tallest building, and clung to the side of a plane.
Per Deadline, the actor soared to new heights in Norway by riding a motorcycle off a cliff. Cruise trained for a year to execute the stunt.
McQuarrie also teased CinemaCon attendees by mentioning the next Mission Impossible movie: "The only thing that scares me more is what we have planned for Mission 8."
Since the untitled flick was delayed to September 2022, fans will have to wait to see Cruise's risky stunt.
Could 'Mission Impossible 7' go to straight Paramount+?
Since multiple companies pushed back movie releases, many moviegoers question whether a theatrical release is worth the wait. Some would rather stream a film from home.
Paramount+ holds an extensive collection of new releases. The studio premiered A Quiet Place Part II in theaters but quickly sent it to its streaming platform. Similarly, Disney's Jungle Cruise screened in theaters but was sent to all digital services one month later.
Paramount Pictures has not discussed the possibility of streaming Mission Impossible 7. However, streaming might be necessary if the pandemic worsens. Also, countless movie fans prefer to watch new, highly-anticipated flicks at home. Since Mission Impossible has a high budget, a hybrid streaming release could assist its budget costs.
Cruise enforced the strict pandemic protocols on the set of Mission Impossible 7.
Tom Cruise had a few setbacks on the set of 'Mission Impossible 7'
The Jack Reacher actor can't catch a break. First, he was seen scolding a few crew members on set. Next, he was robbed in a Mission Impossible-styled robbery scheme.
According to The Sun, Cruise enforced social-distancing requirements while filming the new Mission Impossible. He reportedly yelled at two crew members who were standing within two meters of one another.
The outburst divided viewers. Some understood Cruise's frustration, yet some disagreed with his expletive-induced rant. Many of his fans reinforced support for his reaction now that the film was delayed again.
Cruise burst out several profane comments as he threatened to fire the crew members. The audio recording captured the actor saying he wouldn't let the film shut down again.
"We are the gold standard," the Oblivion actor said. "They're back there in Hollywood making movies right now because of us and what we're doing. I'm on the phone with every f***ing studio at night, insurance companies, producers, and they're looking at us to make their movies."
Later in August 2021, Cruise's expensive luggage was stolen while shooting Mission Impossible 7. He left his luggage in his bodyguard's $100,000 BMW, and thieves scanned and cloned the key fob. While authorities retrieved the car, they have not found Cruise's luggage.
RELATED: Why This 'Mission Impossible' Star Called Tom Cruise a 'Leader'