Tom Cruise's Rarest Car Might Be His Original Model Bugatti Veyron
Tom Cruise may be one of the last movie stars in Hollywood. There are plenty of popular actors and actresses, but few people can make so many successful movies in a row.
Cruise, even in his late 50s, can't help but do death-defying stunts in almost every movie that he makes. This need for adrenaline applies to Cruise's personal life, too, as Cruise has a great collection of cars.
For example, Tom Cruise owns a Bugatti Veyron, but it isn't just any other Veyron.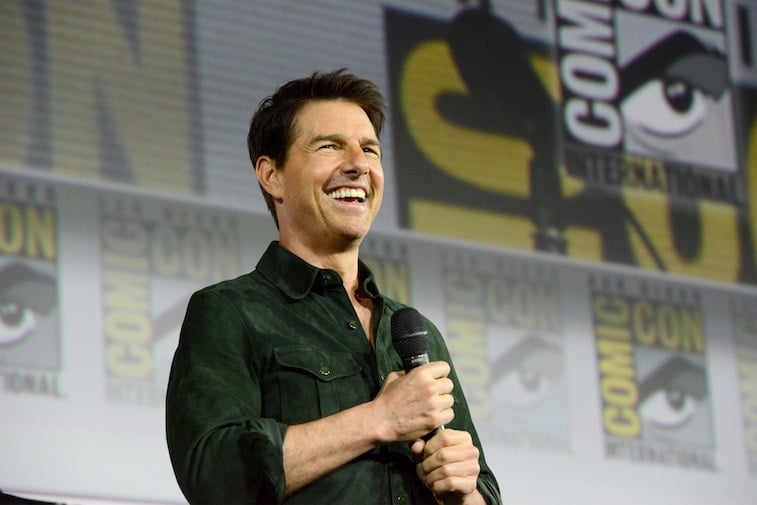 A look at Tom Cruise's career and net worth
It didn't take long for Cruise, who started acting in the 80s, to take over Hollywood by storm. In 1986, Cruise starred in the biggest movie of his career at the time, Top Gun.
This movie about fast-flying fighter jets wouldn't define Cruise, but it would be one of the first of many blockbuster action movies that Cruise would star in.
Not long after Top Gun, Cruise was acting in many other famous movies such as A Few Good Men and, of course, Mission: Impossible. Because of how long and successful his acting career has been, it would take a while to talk about every single movie that he's done.
Regardless, the effect is the same. Cruise, with the help of his acting career, as well as his role in the Church of Scientology, now has a net worth of about $570 million.
Unsurprisingly, when you combine Cruise's insatiable need for speed along with that much money, you get a pretty expensive garage.
A peek into Tom Cruise's garage
As Hot Cars said, Cruise buys and drives many different types of expensive cars. While luxury matters to Cruise, so do speed and performance. That's why Cruise, along with many other people, have a BMW 3-Series. The 3-Series is a BMW, so not everyone can afford it, but it's not so expensive that only the rich and famous can drive one. Similarly, Cruise also has a BMW 7-Series, which is another great car from BMW that's relatively affordable.
In terms of more exotic cars, Cruise has not one, but two Ford Mustang Saleens. These aren't regular Mustangs, they're Mustangs that were modified and sold by Saleen, which is a popular high-performance car manufacturer.
Cruise has a Mustang Saleen S281, according to Hot Cars, and it's outfitted with a 4.6-liter V8 that gets up to 550-hp. Cruise has another Mustang Saleen S281 that's in a different color.
Tom Cruise's Bugatti Veyron
But of course, the most expensive and fastest car in Cruise's garage is the Veyron. The Veyron has actually set the speed record twice, first in 2007 with an average top speed of 254 MPH and then in 2010 with an average top speed of 268 MPH. The Veyron held on to this record for seven years before it was finally beaten by the Koenigsegg Agera RS in 2017.
No matter which version of the Veyron that you look at, they're all rare cars. In total, only 450 Veyrons were ever built. Cruise owns one of the first and original ones, which he showed off on the red carpet of the Mission: Impossible III premiere, according to Hot Cars.
It's hard to say exactly how much it's worth, given the notoriety of the Veyron and the small amount that were built. That said, Bugatti sold Veyrons starting at well over $2 million each, so Cruise likely paid something in that ballpark for his Veyron.
Furthermore, Bugatti is currently building a successor to the Veyron and its follow-up, the Chiron, and it's estimated to be worth over $9 million. It's possible that Cruise will add that to his collection soon.