Tom Cruise's Weird Connection With Dan Snyder of the Washington Football Team
The owners of NFL franchises are some of the wealthiest people in the country. While some have inherited the teams from their families, others made their fortunes running very successful businesses. Many have looked outside the confines of the gridiron to expand their business ventures into a variety of different industries. For a brief time, Dan Snyder, the billionaire owner of the Washington Football Team, explored the world of Hollywood, partnering with an unexpected star: Tom Cruise.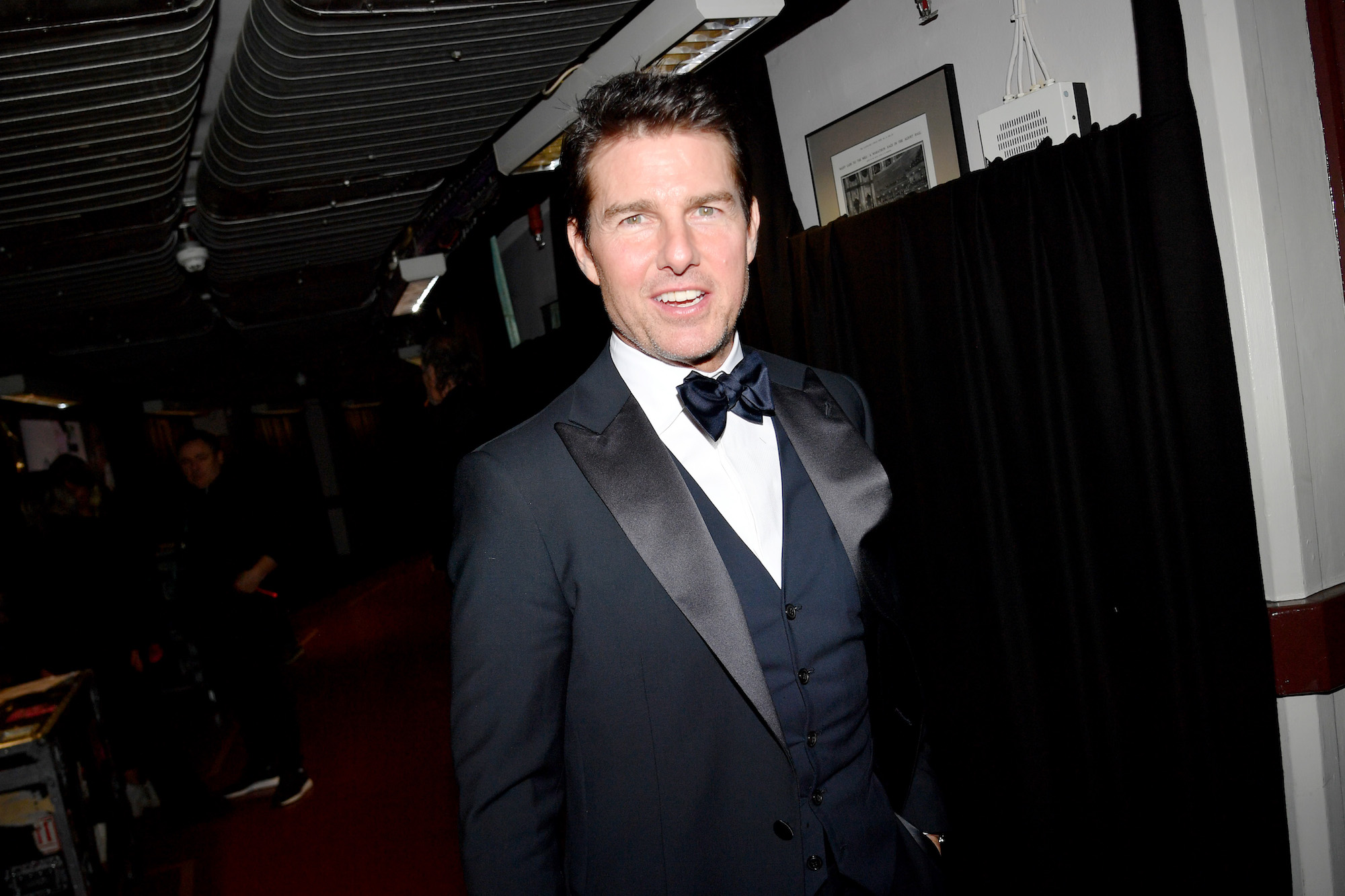 How did Cruise and Snyder connect? 
In 1993, Cruise formed a production company with his casting agent, Paula Wagner. Cruise/Wagner Productions co-produced many of Cruise's blockbusters, including Mission: Impossible, Mission: Impossible 2, Vanilla Sky, Minority Report, and Mission Impossible: III. They had an exclusive deal with Paramount Pictures, which had given Cruise as much as $10 million per year. But everything changed in 2006 when, after a 14-year partnership, Paramount terminated their relationship with the production company.
This was around the same time that Cruise's erratic behavior was making headlines. Who can forget him famously jumping on the couch on The Oprah Winfrey show? Cruise had also been an outspoken advocate of Scientology, making statements opposing psychiatry and openly criticizing Brooke Shields for using antidepressants while suffering from post-partum depression. In a 2006 interview, Sumner Redstone, head of Paramount parent Viacom Inc., revealed that Cruise's odd behavior had lost the studio $150 million in ticket sales for Mission: Impossible III, CBC reports.
Wagner slammed the split, telling Access Hollywood, "What Paramount Pictures has said and done is patently insane and irresponsible to shareholders. And when you consider that Tom Cruise earned Paramount Pictures $1 billion in the last year and the $400 million made by M:I:III makes it Paramount's number one film of the year? Something is wrong." 
Enter Dan Snyder. He and two hedge funds immediately stepped in to secure financial backing for Cruise/Wagner. Snyder created First & Goal LLC with business partners Dwight Schar, founder of homebuilder NVR, Inc., and Mark Shapira, president and CEO of Six Flags Theme Parks. "We believe that Cruise and Wagner are a terrific investment," Shapiro said at the time, according to Forbes. "The track record speaks for itself."
Snyder has had his fair share of controversy 
Snyder amassed his fortune by founding a marketing company called Snyder Communications. The company went public in 1996, making Snyder the youngest CEO ever to have a company listed on the New York Stock Exchange, according to Fox. He bought the Redskins in 1999 for $750 million and sold his marketing business to a French firm in 2000 for $2.1 billion in stock. His current net worth is $2.6 billion, according to Forbes.
Snyder's tenure as owner of the Washington Football Team, formerly the Washington Redskins, can be described as tumultuous at best. The team has had a losing record for the entirety of his ownership. They've also gone through a staggering eight head coaches over 17 seasons. Snyder has also managed to alienate fans, going so far as to sue an elderly season ticket holder for trying to get out of her ticket-renewal agreement. Snyder won a default judgment of $66,000 and was promptly skewered for his heartlessness. And in July 2020, 15 women who formerly worked for the club told The Washington Post that they were sexually harassed, verbally abused, and discriminated against by staffers, dating back to 2006. The team has since hired an attorney to conduct an independent review of the allegations, according to Forbes. 
For years, politicians, fans, and advocacy groups have urged Snyder to change the team's name, due to it being a derogatory term for Native Americans. He remained adamant about keeping the name. The pressure escalated in the summer of 2020, when major sponsors FedEx, PepsiCo, and Nike, received letters signed by 87 shareholders and investors that asked them to cut ties with the team unless it changed the name. Finally, on July 12, the team announced it was retiring its name and image. Because rebranding is a process that can take years, the team announced they would temporarily be known as the Washington Football Team, according to ESPN. 
Cruise and Snyder's short-lived partnership
In 2006, Snyder and his First & Goal partners inked a two-year agreement with Cruise's production company, agreeing. The investors were listed as producers on several films, including Valkyrie, in 2008. In November 2006, Cruise and Wagner took over United Artists in an effort to revive the struggling film studio. But just a couple years later, in 2008, Wagner left her post at United Artists to start an independent production company. While this move effectively ended her decades-long partnership with Cruise, Wagner told Reuters: 
"I've truly relished working with my longtime partner Tom Cruise to revitalize United Artists, and I am proud of all that we've accomplished in the past two years, reinvigorating the brand and developing such a strong slate of films. But I always tell my sons, 'Follow your passion' — and I've got to follow that advice myself. As much as I've enjoyed my time as an executive, I have longed to return to my true love, which is making movies, so that's what I've decided to do."
Wagner's most recent film was 2017's critically acclaimed Marshall.