Tom Ford Confirms Death of Husband Richard Buckley and Fans Express Their Support
Tom Ford has confirmed the death of his husband of 35 years, Richard Buckley. The fashion journalist was 72 years at the time he died. It was on the Academy Award-nominated star's official Instagram account where they corroborated the heartbreaking news about the former editor-in-chief of Vogue Hommes.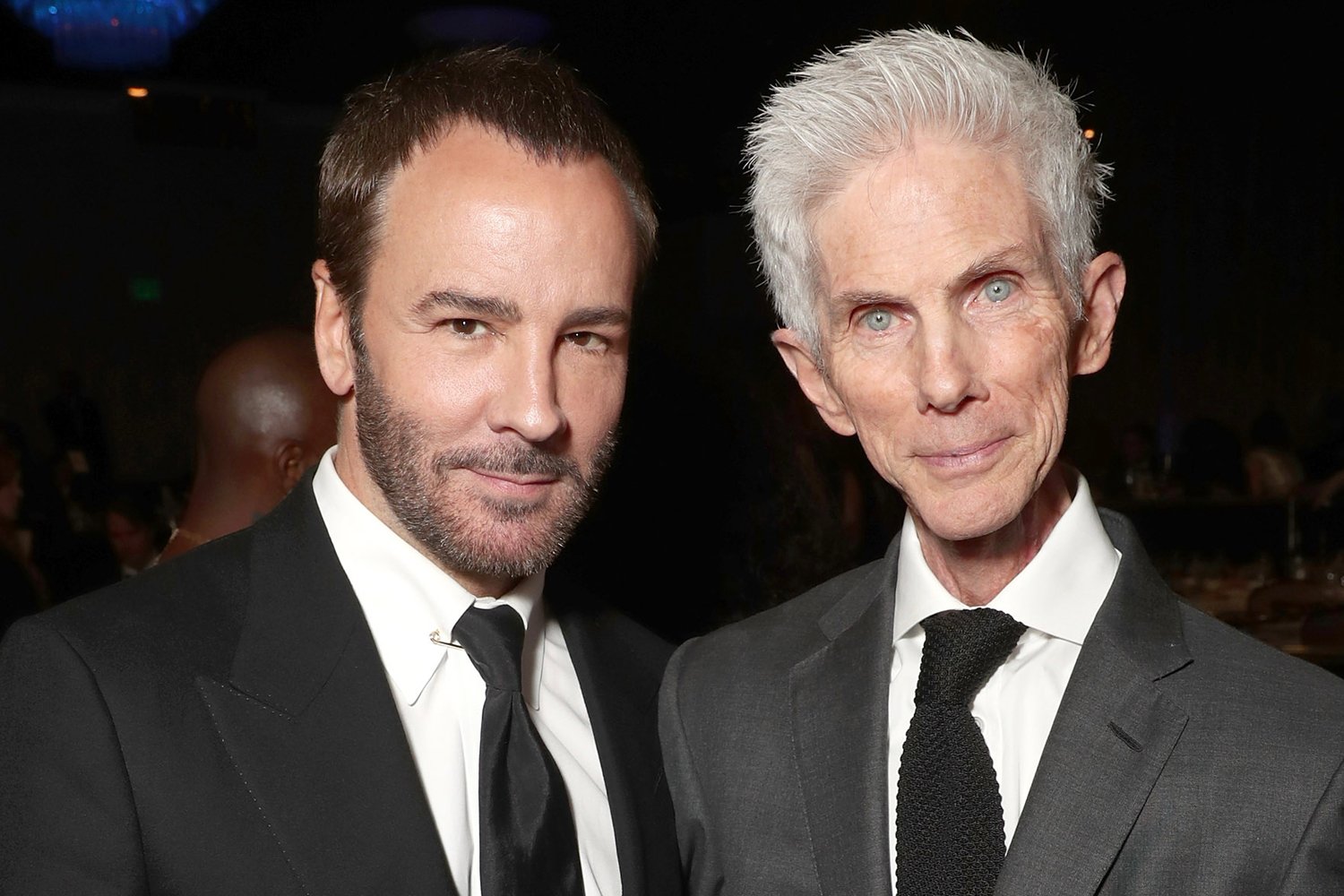 "It is with great sadness that Tom Ford announces the death of his beloved husband of 35 years, Richard Buckley," the statement read. "Richard passed away peacefully at their home in Los Angeles on Sunday night with Tom and their son Jack by his side. He died of natural causes after a prolonged illness."
Fans send love to Tom Ford
After learning that Ford was mourning the loss of his beloved husband, fans were quick to send their condolences to the fashion designer.
"I'm so so sorry," model Elle Macpherson replied.
"My heart goes out to you and your family. He was a lovely and kind soul and I was made better by the few times I was in his delightful company," fashion reported Amanda Garrigus said.
"The kindest! May he rest in pace… prayers and love for the family," a fan said.
"This is terrible [news], thoughts are with you Tom and Jack, such an amazing couple," a follower mentioned.
"My love and condolences to Tom and Family," an Instagram user commented.
"I am so sorry for your loss. What a beautiful photo showing such forever love," another fan noted.
"Unbelievably sad for you and Jack. Hold fast," another follower mentioned.
"Hope they meet again in another life, may he rest in peace," another Instagram user said.
RELATED: 'Up' Movie: The Emotional Tribute Pixar Dedicated to Ed Asner Following News of His Death
How did the fashion designer meet Richard Buckley?
It was love at first sight for the BAFTA Award recipient Ford and his late husband Buckley. In 2017, Ford opened up about his relationship with Buckley in an interview with Entertainment Weekly. The A Single Man star said that he was a young fashion designer when he met his husband, who was already a fashion journalist.
"We were at a mutual friend's fashion show and our eyes locked," Ford shared. "Within a month we were living together and we have been together ever since."
Ford went on to recall that he remembers the day he met Buckley "vividly" as he considers himself "an intuitive person."
"We were in an elevator after we had just met and went down about 10 floors and Richard was just kind of patting his eyes and talking a lot," the designer explained. "I remember just sort of standing back and looking him up and down … by the time that that elevator landed on the ground floor, I thought, 'You're the one, that's it, click, sold."
RELATED: 'Summer House': Carl Radke Shares Emotional Post About Brother's Death — 'I've Cried a Lot'
Ford went on to say that it was "love at first sight" when he met Buckley and it "freaked" him out that he "could almost not look at him" when he first saw his eyes.
"There was something in his eyes that just said, literally the rest of your life, I could just feel it. And it was very, it was wonderful. But it was also very scary," he added.
Buckley is survived by his husband Ford and their son Alexander John Buckley Ford.