Tom Girardi Is Selling Erika Jayne Collectibles for $825 as Part of His Law Firm's Public Auction
The Real Housewives franchise is full of drama, including affairs, bankruptcies, divorces, and more. There has even been a fair share of legal woes. Many of the women have faced lawsuits. Theresa Giudice and her former husband, Joe, both spent time in prison after committing loan and bankruptcy fraud. Another housewife, Luann de Lesseps, spent time in jail after resisting arrest for disorderly intoxication in West Palm Beach. Several other housewives have also found themselves in legal drama, but Erika Jayne's situation is exceptionally horrific.
Girardi Keese law firm Erika Jayne crumbles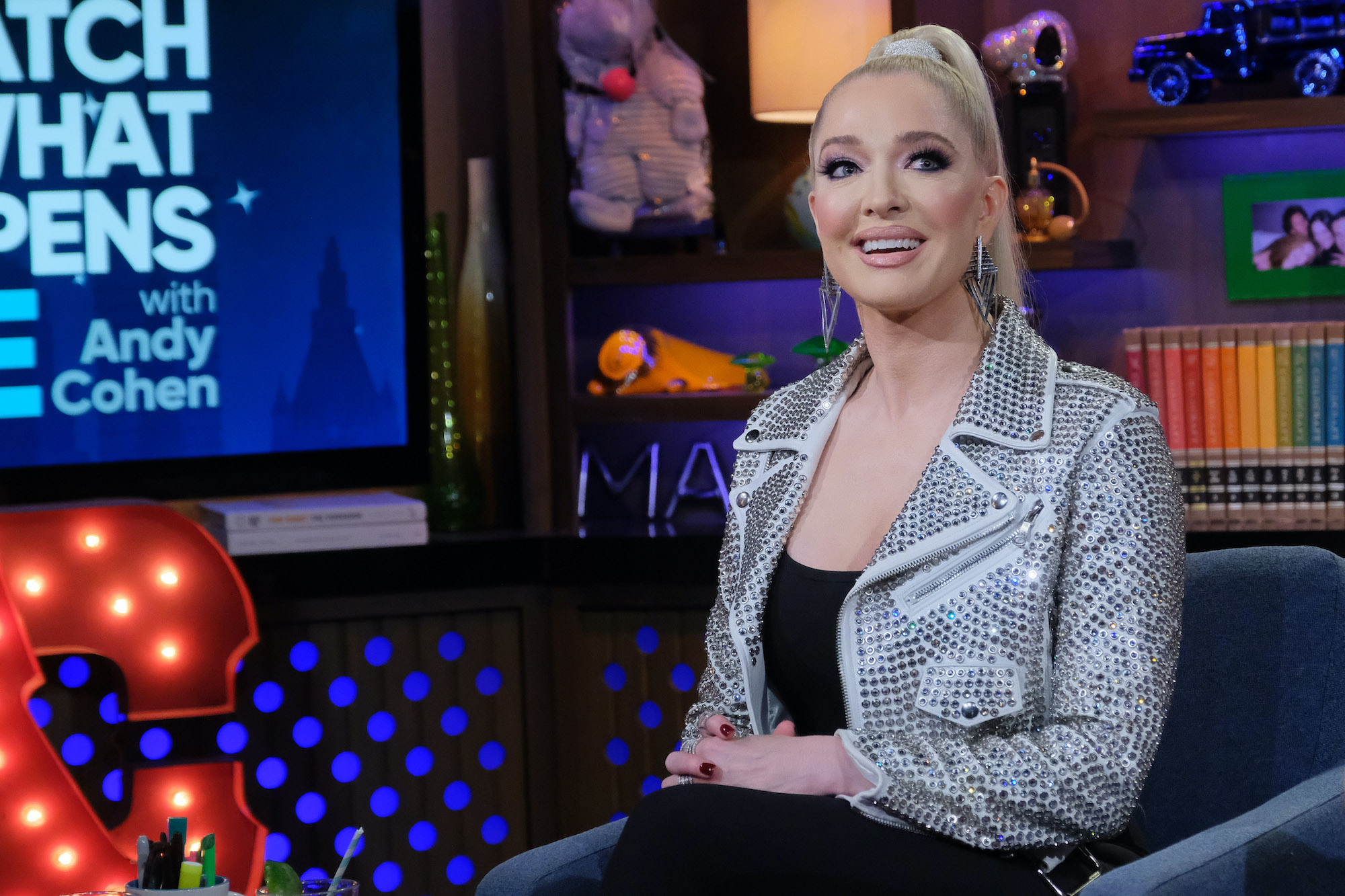 Ever since Jayne joined The Real Housewives of Beverly Hills, she has made a sensation. The pop singer's over-the-top persona and lavish lifestyle seemed larger than life. Unfortunately for her, the never-ending money train has come to an abrupt halt. Jayne's former husband, Tom Girardi, was regarded as one of the wealthiest attorneys in the United States, but in December 2020, his law firm filed for bankruptcy. The news surfaced a mere month after Jayne filed a divorce from her husband of twenty years.
The divorce proved the least troubling of the news that began to surface regarding the Girardi's. Multiple accusations of fraud and embezzlement are directed at Girardi. Most notably, claims that he embezzled millions from victims of Indonesia's Lion Air plane crash. While it might seem that the drama is Girardi's, it will have a massive impact on Jayne. One big reason is her LLC received $20 million in loans from Girardi Keese.
Girardi Keese auction
Girardi claims he had $50 million in cash at one time, but the money is all gone. To settle some of his lawsuits, the contents of his law firm went up for auction. According to PR Newswire, the items included impressive sports memorabilia, including a Los Angeles Lakers championship ring. Office furniture like desks, rugs, and computers went to auction along with over 100 bottles of vintage wine. 360Bid even lists a Cadillac up for grabs. Other items in the auction were slightly eccentric, such as a receipt for the Erin Brockovich settlement amounting to $236 million, and a neon Girardi sign that became an Instagram conversation piece.
Erika Jayne's items were also up for grabs at the law firm's auction. Memorabilia from her music career are available for purchase at the auction. The items include signed magazine covers, promotional material, and photos. Two conversation pieces that some might attribute to Jayne, however, she has never seen before. There is a red three-piece lingerie set and a black top included in the auction. The lingerie set was a size three. Jayne attests she has never seen the items before, and they do not belong to her. Her claim is pretty believable that she wouldn't have because the clothing is not Jayne's size. 
What is next for the legal battle?
Times are undeniably tough for the Girardi's. Jayne is now being sued for $25 million concerning the bankruptcy. Her company, EJ Global, received over $25 million from the Girardi Keese firm. The money went towards Jayne's music career, glam squad, and all-around lavish lifestyle. Although Jayne claims she did not know the financial circumstances, she is still responsible for money that comes and goes into her company.
Since Jayne claims the victims need to come first, helping to return money seems like a logical step to those suing. Jayne's attorney told Page Six, "Unfortunately, the amended complaint is another example of the trustee and her counsel jumping to conclusions without a full investigation, and bullying and blaming Erika for actions taken by Girardi Keese for which Erika does not have legal liability." Only time will tell what happens next for Jayne and her estranged husband.
RELATED: 'RHOBH': Garcelle Beauvais Believes Erika Jayne Knew 'Something' About Tom Girardi's Legal Troubles