Tom Green Has 1 Major Regret About the 'Bizarre' Era With Drew Barrymore
With the launch of Drew Barrymore's new talk show — The Drew Barrymore Show — the actor is diving into celebrity interviews and personal revelations. A recent episode showcased a reunion with Barrymore's ex-husband Tom Green. While their whirlwind romance didn't last long, there's still one thing the comedian regrets.
Drew Barrymore and Tom Green were married less than a year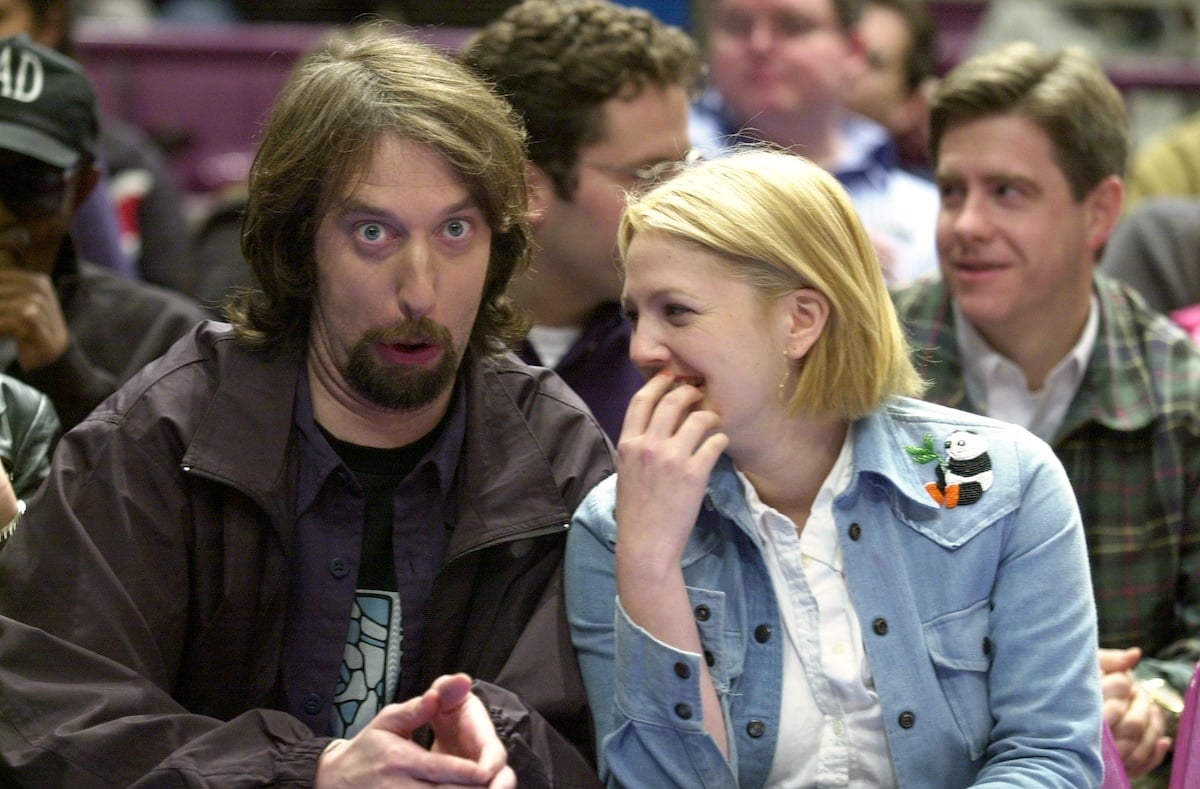 RELATED: Drew Barrymore Just Reunited with Ex-Husband Tom Green: 'We Were Just Kids'
As an actor who grew up in Hollywood, Barrymore's personal life has been public knowledge for years. She isn't married now but has three ex-husbands to her credit. Two of which lasted less than a year before divorce.
Barrymore's longest marriage to Will Kopelman lasted four years and resulted in the birth of their two children. Still, many refer back to the days the new talk show host settled down with Green — if only for nine months.
In July 2001, Barrymore said "I do" to Green. By Oct. 2002, they filed for divorce. Neither is married now, but Green once said on  Oprah: Where Are They Now? (via AZ Central) that despite it not working out, Barrymore is a "wonderful woman."
"I don't really tend to talk about it that much comfortably [or] publicly. All of that was part of that sort of crazy, whirlwind of a time," Green said in 2014.
"'I haven't talked to her in many, many years. I'm glad she's doing great. I'm really happy that she's doing good.'Drew is a wonderful woman. I love her very much. I wish our marriage could have worked out. I wish her much happiness."
Green said this is his top regret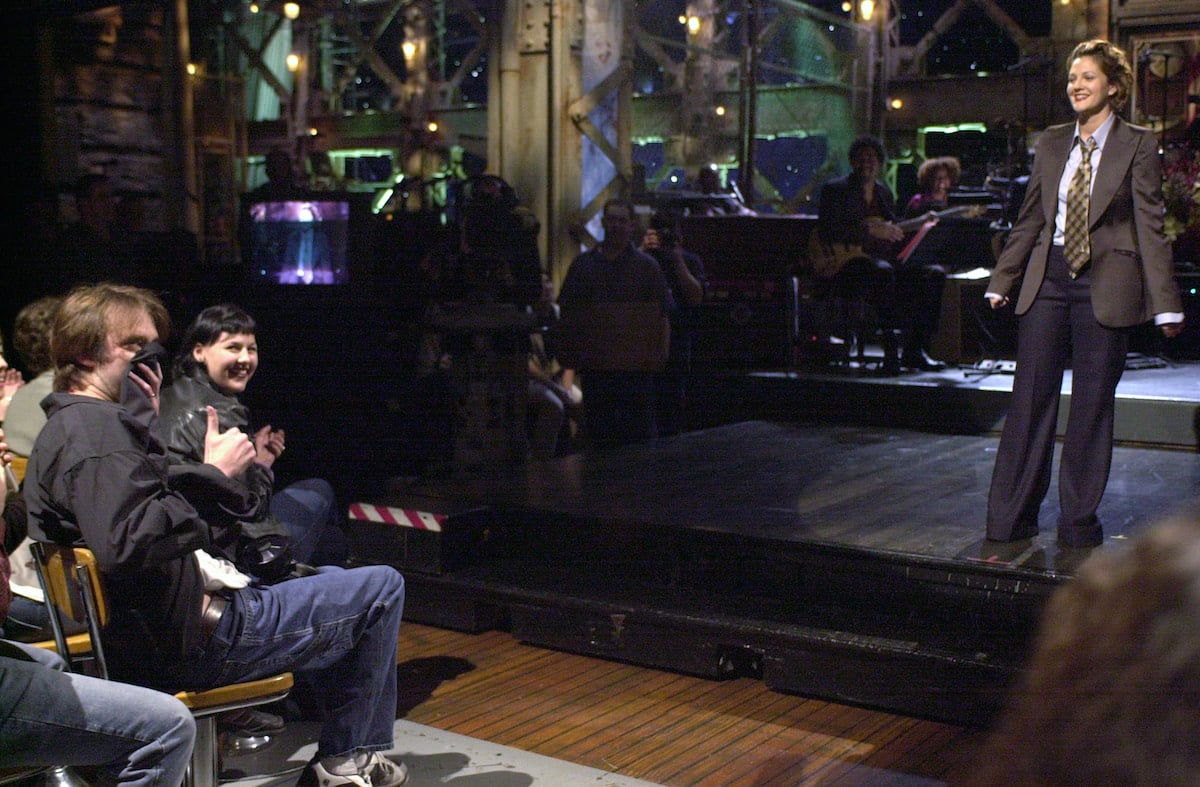 RELATED: How Comedian Tom Green Handles His Haters: 'You Don't Need to Have Any Negative Energy in Your Life'
At the time of Green and Barrymore's union, Green was at the height of fame. He'd come of projects on MTV as well as feature-length films Road Trip and Charlie's Angels. Then, he was pegged to host an episode of Saturday Night Live.
"It was an amazing thing to have gotten to do it," Green said in a 2019 episode of The Last Laugh podcast. "I think if I could go back and do it again someday, I would do it a lot differently."
What Green referred to had to do with the ins and outs of how SNL operates. Instead, he asked to bring in his friends to help write sketches.
"I didn't understand the politics of Saturday Night Live," he said. "I was aggressively trying to deconstruct everything that I encountered. Just because I was a kid in my twenties and I was like, that's the way you do it. Let's try to take it apart and put it back together upside down and inside out." 
He now wishes he "went with the flow," attributing his choices to being "passionate." The regret in question, however, came alongside an idea Green had which included Barrymore. At the time, he said, their relationship was all over the news.
Green had the idea to announced they'd marry live on the episode.
"I try not to have regrets, but that is something that I actually regret," Green said. "So Drew and I actually were engaged at the time. So we thought, this will be a funny prank. We'll prank the audience," he said.
"We'll tell everyone we're going to get married on SNL and then she won't show up at the altar at the end and that will be the punchline. Even though we were still getting married, like a month after. That was the bit." 
He continued: "But the thing I regret about that bit to this day, which I'm actually sad about, to be honest with you, is that the way we wrote the bit, we kept teasing that we were going to get married at the end of the show —she's out in the hallway in her wedding dress, my parents are there in the audience."
"And then at the end of the show, she doesn't show up. And the end of my SNL I have a meltdown on stage. And it's a complete meltdown and the band stops playing and the entire cast disappears and I'm just standing alone on stage at the very end of the show."
The show ended with Green alone on a stage shouting, "I thought you loved me" instead of its usual happy-go-lucky celebration with the cast and crew.
"In some ways, it's kind of a metaphor for the rebellious, naive kid that I was: 'We're going to go there and we're going to try to turn SNL upside down!'" he said. "But in other ways, I think it just sort of ruined my Saturday Night Live experience."
The news of how the sketch would end was reportedly "sprung" on SNL creator Lorne Michaels, per Variety. It was the season's highest-rated show.
"So it was a bizarre time in my life," Green added. He and Barrymore married, and divorced, shortly after.
Are Green and Barrymore friends now?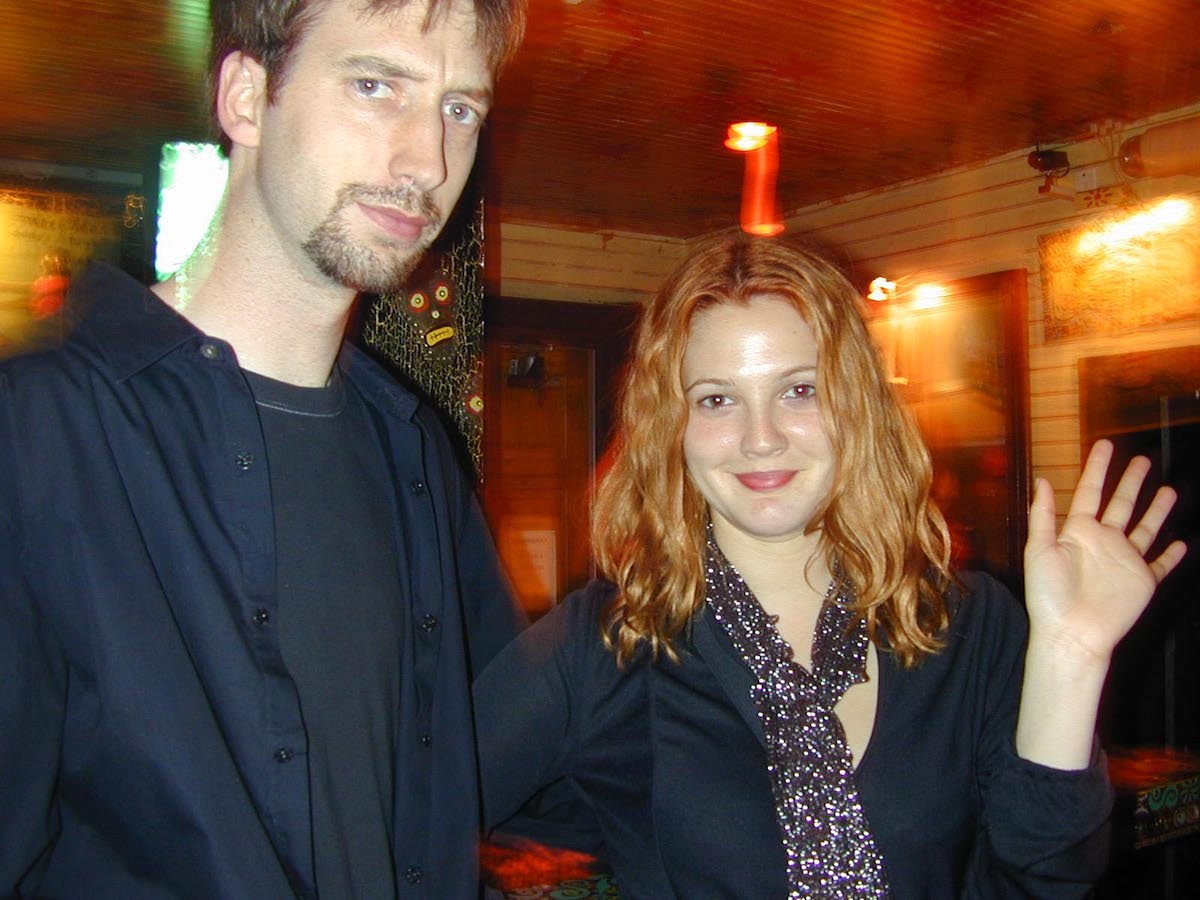 RELATED: Tom Green Gets Emotional Over His Prior Cancer Battle: 'I Just Would Like to Get Through This and Live'
After more than 20 years, Barrymore and Green reunited on the set of her talk show. The two were complimentary of one another,, reminiscing about their time together many moons ago.
"It's nice to see you every day on [this show], just bringing this burst of happiness and energy and optimism to the world right now," Green said.
"We've lived so much in these last 20 years,'" Barrymore said. "It's just really nice to come together … I think the world of you and I celebrate you and I always have and I always will."
The two may not be the best of friends now but have nothing but good things to say about each other, and their time together. Now, Green just needs that do-over with SNL and all will be right in the world.