Tom Hanks: 7 Feel-Good Movies Starring the Oscar-Winning Actor to Watch Right Now
In these wild times, now more than ever we are appreciating Tom Hanks' reassuring and calming presence. Despite him and his wife, Rita Wilson, testing positive for the Coronavirus while in Australia filming a movie about Elvis Presley, they've kept public aware of their health while also providing some humor and sunshine with social media updates.  To celebrate the national treasure that is the 63-year-old actor, we're rounding up a collection of feel-good movies starring Hanks. 
'Toy Story' franchise
First up is Hanks' turn as Woody in Toy Story franchise from The Walt Disney Co. and Pixar Animation Studios. Debuting in 1995, Toy Story followed Hanks as he voiced a beloved toy cowboy, Woody. When Buzz Lightyear (Tim Allen) joined the ranks and bumped Woody out of the No. 1 spot, the cowboy had to learn how to deal with the new social order. 
Toy Story became a box office hit and led to three more films in the franchise before it came to an end in 2019 with the release of Toy Story 4. The franchise made audiences think about their childhood toys in a different light and gave the world the fictional duo that is Woody and Buzz.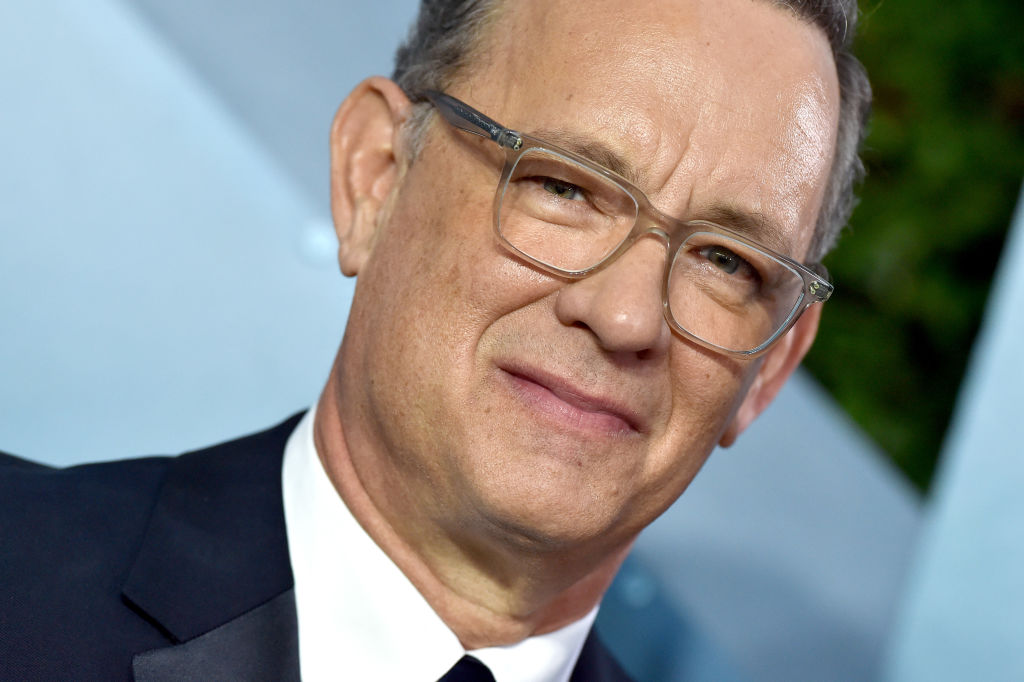 Watch every Toy Story movie on Disney+ or rent each film for $2.99 each on Amazon.
'Forrest Gump'
No list of movies starring Hanks is complete with Forrest Gump. The 1994 film starring Hank and Sally Field became an instant success and practically an overnight classic giving the world numerous quotable lines and the heart-warming story of a young man experiencing love, war, and death. Although there are certainly sad moments in the film, it's ultimately an uplifting story.
Forrest Gump received a whopping 74 award nominations and 50 wins, according to IMDb, including an Oscar for Best Picture. Hanks also walked away with an Academy Award and a Golden Globe for Best Actor.
Watch Forrest Gump by renting it on Amazon for $3.99 or stream it on Hulu using the STARZ Add-on.
'You've Got Mail'
You've Got Mail reunited Hanks and Meg Ryan five years after they starred in Sleepless in Seattle together. Equally as charming as Sleepless in Seattle, You've Got Mail followed Ryan as a struggling independent bookstore owner trying to survive while a corporate chain store headed up by Hanks' character opened in the same neighborhood. Ryan's character, Kathleen, met Joe Fox (Hanks) online and hit it off but in real-life they hated each other. 
Directed by Nora Ephron, the film is a love letter to New York City and, of course, features some of Ephron's envy-inducing interiors. You've Got Mail isn't streaming on Netflix or Hulu but it is available to rent on Amazon for $3.99.
'Big'
In Hanks' first Oscar-nominated performance, he played a 12-year-old boy in the body of a 30-year-old man. When a wish to be an adult came true, Hanks' character learned, in between getting a job at a toy company, that he'd rather be a kid. Watch Big by renting it on Amazon for $3.99 or stream it for free with an HBO Now subscription.