Who Was Tom Hanks' First Wife? Did They Have Kids Together?
Tom Hanks married Rita Wilson in the '80s. But he was married once before her. Discover more about his relationship with his first wife.
Actor Tom Hanks has a picture-perfect marriage. He and his wife, Rita Wilson, have been together for decades. They even got COVID-19 at the same time. But Hanks was married once before, which ended in divorce. Who was the Oscar-winning actor's first wife, and did they have any children?
How long have Tom Hanks and Rita Wilson been married?
Hanks met his second wife, Wilson, while starring in the sitcom Bosom Buddies. Though her character goes on a date with Peter Scolari's Henry, she and Hanks clicked off-screen. However, he was still married at the time. Years later, she played his love interest in the 1985 comedy Volunteers.
Since marrying in 1988, Wilson and Hanks have remained one of Hollywood's most beloved couples. "I will say that right from the get-go, I thought that there was something crazy great about her," Hanks said on the podcast Sooo Many White Guys in 2018. And he even shared some excellent marriage advice.
"We learned the secret of happiness with each other a long time ago, and that's always telling the truth, and she makes me laugh harder now than she did in 1986," Hanks explained. "So there's no secret. You've just got to meet the right person, and when the time comes, when you go all in, you go all in."
Hanks was previously married to Samantha Lewes
In 1986, Hanks was technically still married. He wed Samantha Lewes in 1978. "I felt like I was a complete abject total failure," Hanks explained of his 1987 divorce on the podcast In Depth with Graham Bensinger in 2020. While it was ultimately the best decision, he worried for their kids.
"I thought 'I couldn't be a worse father,'" Hanks said. "I remember all those feelings as though I had cursed innocent beings with my own failings." He added, "I think the job as a parent…is to try and guarantee a carefree life for your children for as long as possible. They should not be burdened with the cares of the world."
How did Colin Hanks' mom die?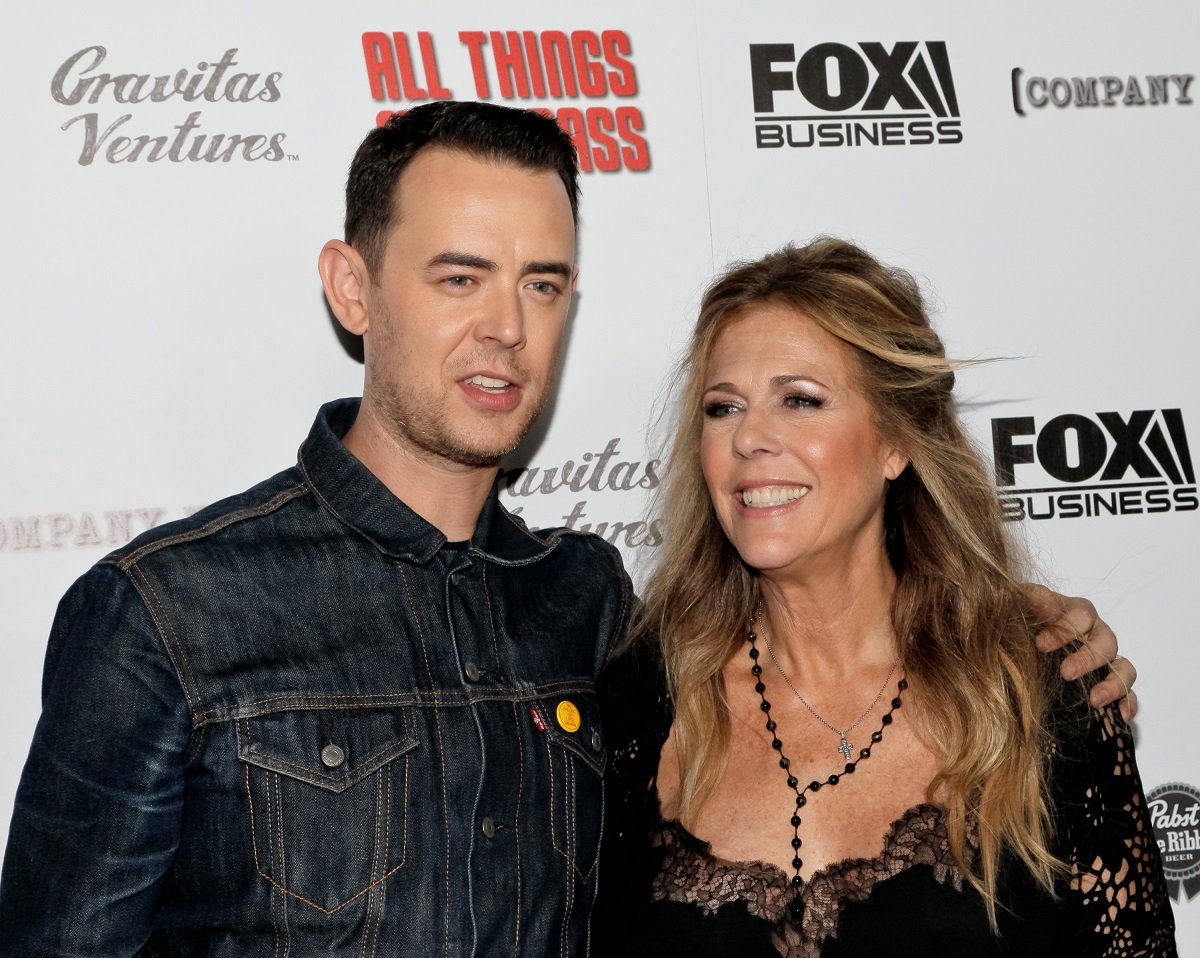 The kids in question from Hanks' first marriage are Colin Hanks and Elizabeth Hanks. The former followed his father into show business, first appearing in That Thing You Do! before landing his breakout role in Roswell. Today, he's best known for TV series like Dexter, Fargo, and Life in Pieces.
Speaking to Dax Shepard on his podcast Armchair Expert, Colin Hanks spoke about his childhood in Sacramento with his mom. But he didn't mind spending his summers and every other weekend in Los Angeles. He also explained that Lewes died at 49 of lung cancer. "It went downhill very, very quickly."
Hanks and Wilson also had two children together. The older of the two, Chet Hanks, has dabbled in entertainment himself — though he often finds himself in the public eye for more controversial reasons. Wilson and Hanks have another son, Truman Hanks. And the whole family gets along: Colin Hanks deemed Wilson "the person [my dad] was meant to be with."