Tom Hanks Taught Tim Allen the Right Way to Do Their 'Toy Story' Voices For Real Kids
Tim Allen shared the advice Tom Hanks gave him about doing their 'Toy Story' voices for kids. It doesn't work for the 'Home Improvement' voice though.
Tim Allen has a lot of famous credits. He'll always be Tim "The Tool Man" Taylor from Home Improvement to many people. He'll always be Santa Clause to some kids. He'll always be the captain of Galaxy Quest to some. People usually only know he's the voice of Buzz Lightyear in Toy Story when they get older and learn how animation works. Allen learned the hard way, until his costar Tom Hanks taught him the way to entertain kids.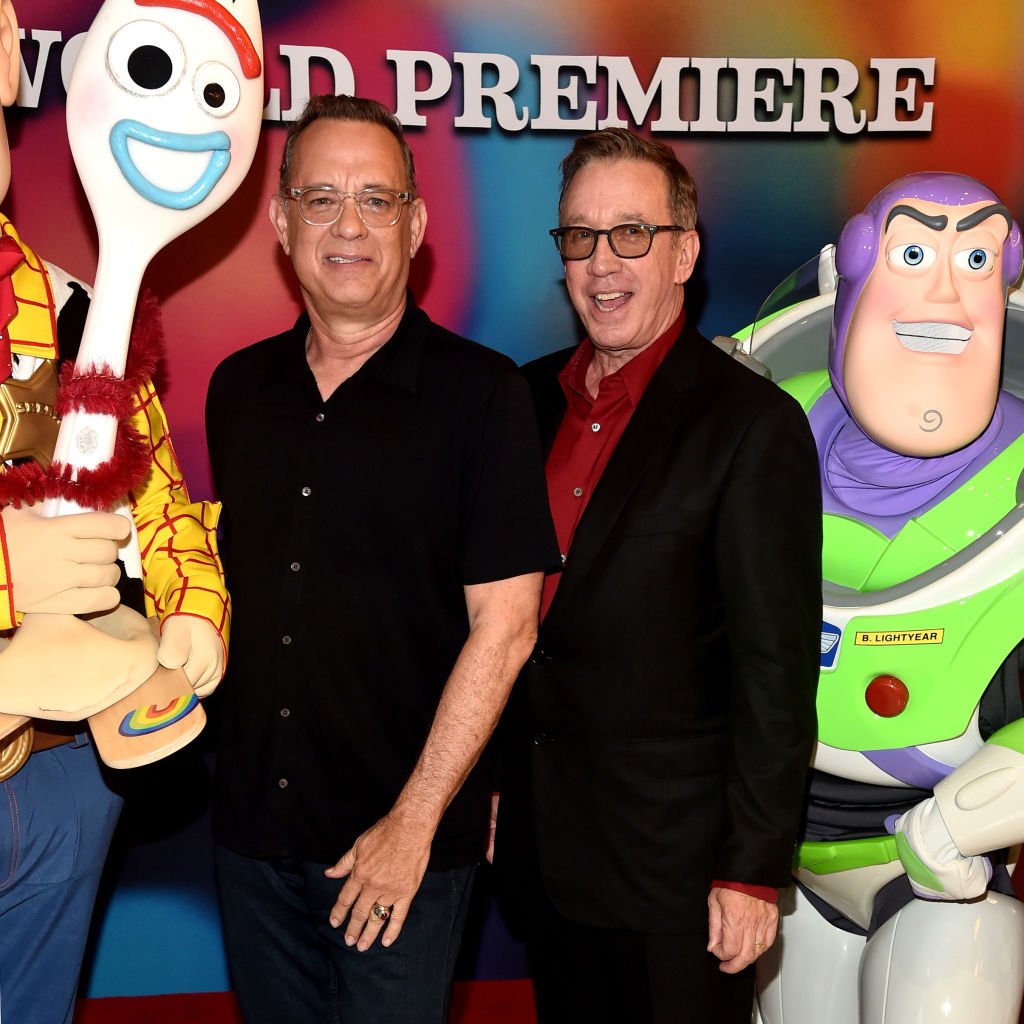 Allen stopped by The Kelly Clarkson Show. In a clip the show released on March 18, Allen shared how kids don't always appreciate his Toy Story voice and how Hanks set him straight. All the Toy Story movies are currently streaming on Disney+.
Tom Hanks would have advised Tim Allen against this
Before Hanks taught Allen the right way to do it, Allen used to think breaking out the Toy Story voice was an asset. He shared this story.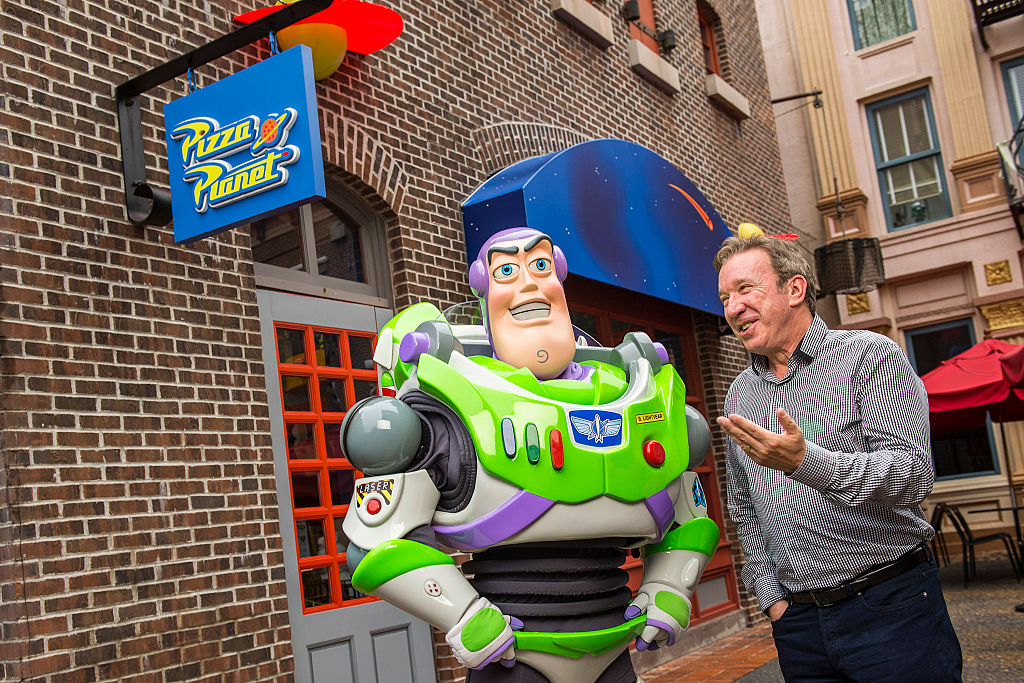 "I'm in Manhattan in an elevator and a young kid is misbehaving. Some kids at a certain age just punch you in the crotch. There's a certain age, they're right there, they know it gets your attention. So this kid was punching mom in the leg and really going nuts. So I said, 'To infinity and beyond, you shouldn't treat your mom like that.' The kid went [gasps] looked all around the elevator and then started crying, the mom looking at me like now she's mad. The kid goes, 'That ugly man swallowed Buzz Lightyear."

Tim Allen on The Kelly Clarkson Show, 3/18/2020
The Tom Hanks method of entertaining children
Allen learned his lesson about doing his Toy Story voice. Then he was at an event with Hanks and learned the right way to do it.
"Hanks, my good buddy, he did a sweet trick for us," Allen said. "We went to a children's hospital together and what he did, it was such a wonderful idea. He had these kids close your eyes for a minute. When the kids close their eyes, then we can do the voices together and they imagine Woody and Buzz are there. Oh God, he's a great guy."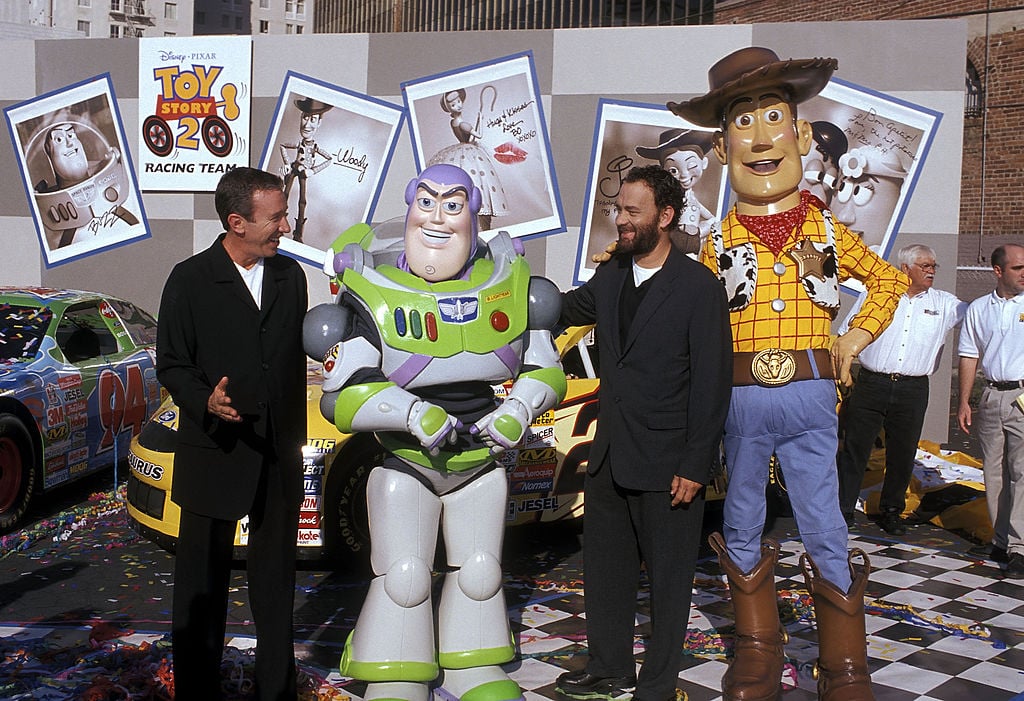 Now, even when he's not with Hanks, Allen uses his trick. And, he only does the voice when a kid asks.
"I've learned that lesson," Allen said. "If anybody wants to hear it, shut your eyes, especially little kids. Shut your eyes and then I'll go near them and say some Buzz Lightyear stuff."
People ask Tim Allen to do his other famous voice too
When it's a grown adult asking Allen to do a voice, closing their eyes doesn't help. Allen's catch phrase on Home Improvement was actually just his signature grunt, which came from his standup comedy act. Hanks can't help him there.
"'Grunt for me,' like I'm one of those little monkeys," Allen said. "'Come here, grunt for me. Show the kids.' Or a cop pulls me over because I have a very high performance car. It was making too much noise. As soon as the window goes down, he goes [GRUNT]."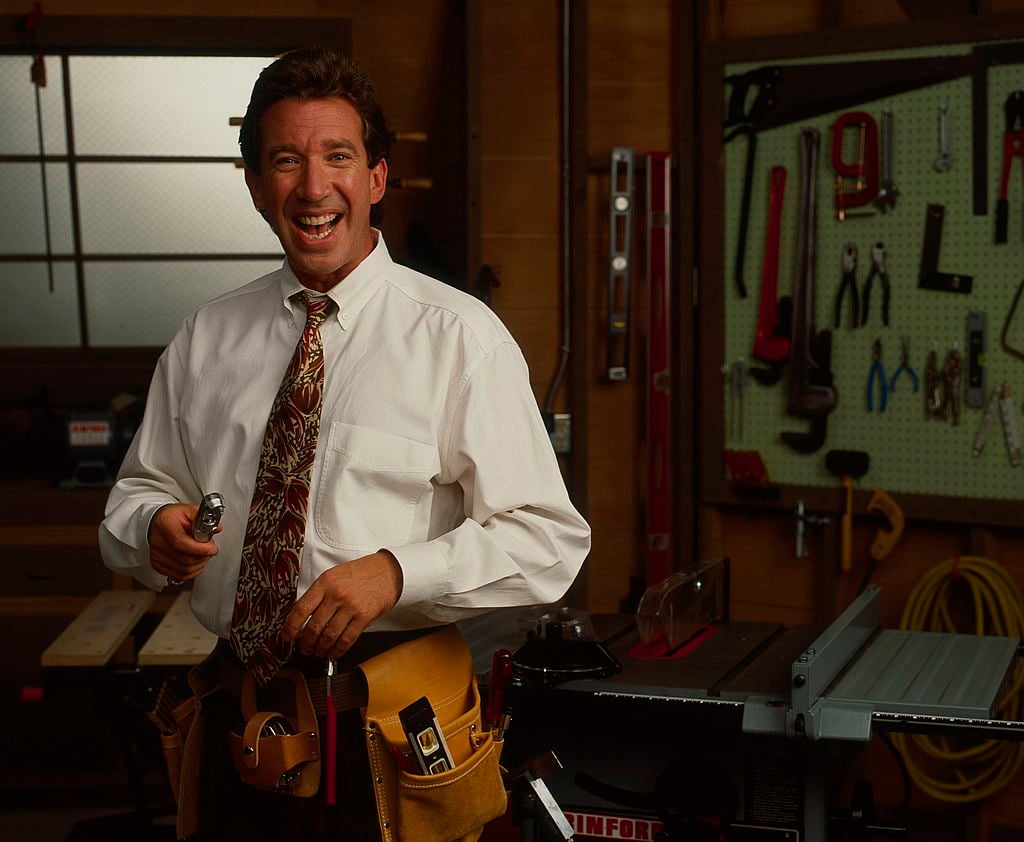 Allen said the cop still gave him a ticket, but Home Improvement has been off the air long enough that the recognition is not always immediate.
"I'm up in Sacramento," Allen said. "My wife and I were going through town and a guy across the street goes, 'Oh, hey!' which I like that people think I have to turn around when they just yell. Of course I do and he goes, "Uh, uh, tool belt.' I go what? He couldn't quite get the show but it has something to do with tools and it was tool belt. I went, 'claw hammer.' We went back and forth."