How Much Tom Hanks Made Working on 'Toy Story' and Other Disney and Pixar Projects
You've got a friend in this Toy Story 4 character. The actor behind the cowboy, however, is equally as charming and heartwarming. How much did Tom Hanks earn from his work with Toy Story? Here's what we know about this Academy Award-winning actor.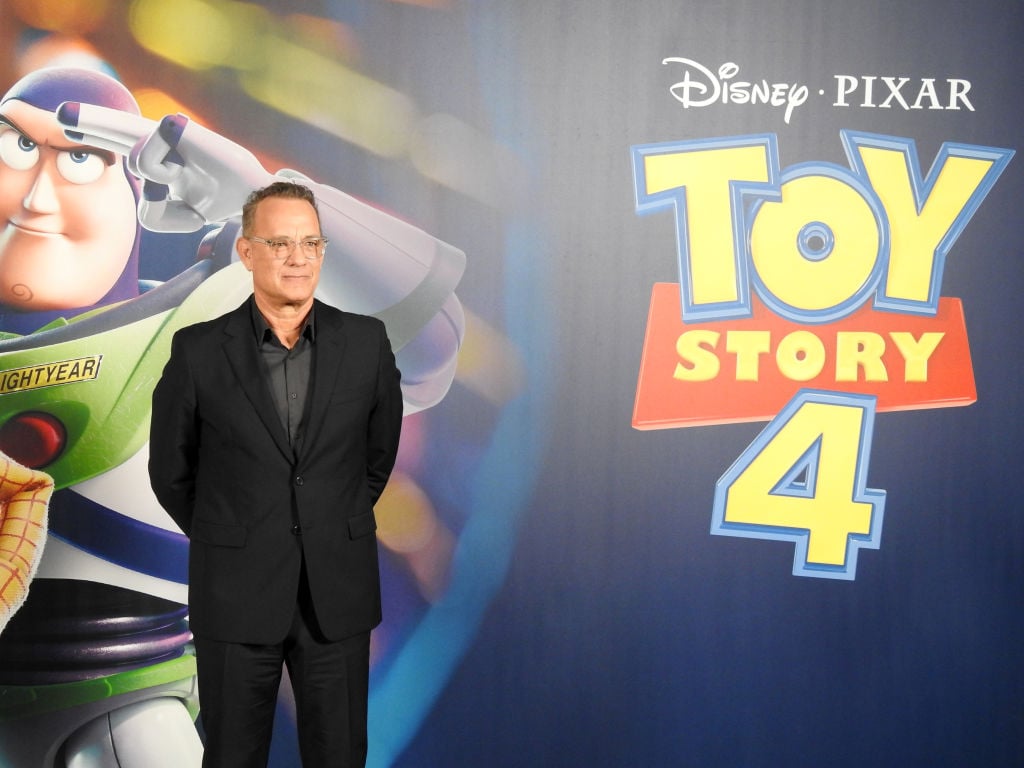 Tom Hanks portrayed Woody in the 'Toy Story' movies
He rode like the wind right into our hearts. Fans first met Woody over 20 years ago, when Pixar first released their animated movie, Toy Story. They saw him meet Bo Peep, become Bonnie's toy, and truly discover what it means to be a friend. Tom Hanks voices this main character, named Woody, alongside Tim Allen, who portrays the space ranger, Buzz Lightyear.
"I actually think they're important," Tom Hanks said of the Toy Story films during an interview with the New York Times. "It's a disparate group of toys, but there is this sense of both true family and extended family that is representative of anybody's life, including the little kids, who just might be delighted by toys that come to life."
"This one's about moving on, you know. The pairing up and the moving on that must happen in life. Because we are forever being changed," he continued.
How much did Tom Hanks earn from working on the 'Toy Story' movies?
According to Men's Heath, Tom Hanks' net worth is an estimated $400 million. That, predominately, comes from working on movies like Forrest Gump, Saving Private Ryan, and of course, the Toy Story franchise. However, for the first Toy Story film, Tom Hanks only earned $50,000, according to IMDB. (This, of course, does not account for inflation.)
For Toy Story 2, Tom Hanks more than tripled his original Toy Story salary, earning an estimated $5 million to reprise his role as Woody. The third movie in the Toy Story franchise brought Tom Hanks a whopping $15 million.
Similarly, Tom Hanks' co-star, Tim Allen, reportedly earned $50,000 for Toy Story. According to Showbiz Cheatsheet, "the movie's massive success meant a generous raise for the voice of Buzz Lightyear. When Allen returned for Toy Story 2, he received a $5 million paycheck. His Toy Story 3 earnings were more than the first two films put together, however, at $22 million."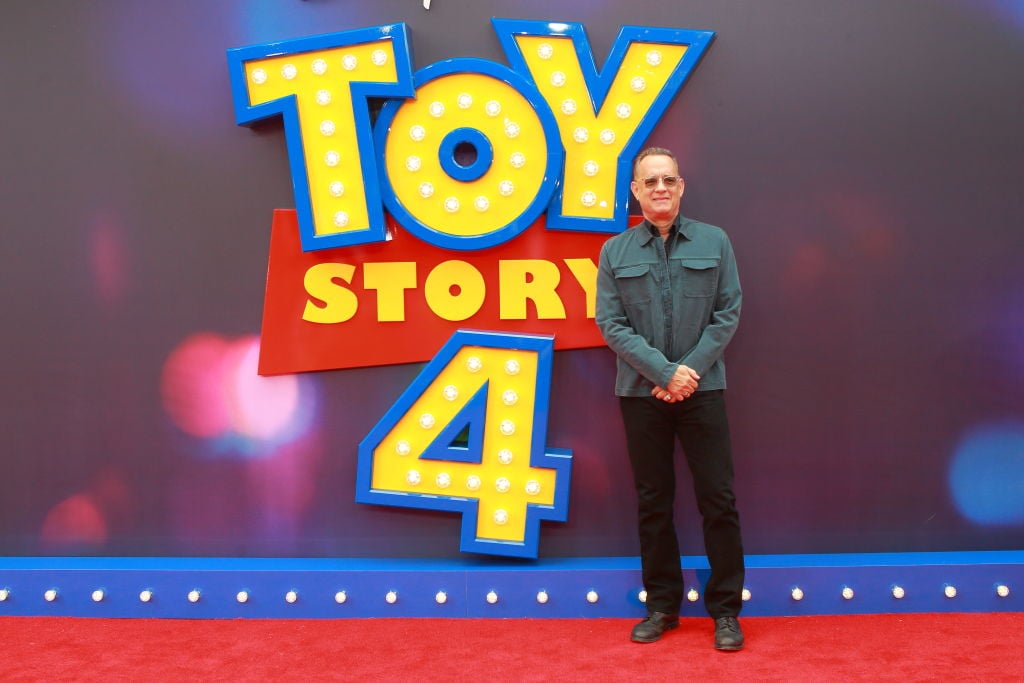 'Toy Story 4' and Tom Hanks earned a few awards and nominations in recent years
As the last film in the Toy Story series, Toy Story 4 earned the Academy Award for Best Animated Feature, bringing yet another win for Disney and Pixar throughout the 2020 award season. 
Tom Hanks picked up a few nominations along the way, primarily for his work with A Beautiful Day in the Neighborhood, where he portrayed the television host, Fred Rogers. In terms of his work with Pixar, Tom Hanks earned the Kids' Choice Award nomination for Favorite Voice from an Animated Movie for Toy Story 3.
Disney and Pixar movies, including Toy Story and the recently-released Toy Story 4, are available on Disney's streaming platform. To learn more about Disney+ and to subscribe, visit their website.