Tom Hardy and Charlize Theron Famously Feuded on 'Mad Max: Fury Road' — Now, Only 1 of Them is Returning For 'The Wasteland'
ARTICLE HIGHLIGHTS
Tom Hardy and Charlize Theron have both admitted they didn't really get along while filming Mad Max: Fury Road.
Director George Miller created two more projects in the Mad Max universe during down time on the Fury Road set.
Hardy and Theron have since both reflected on why exactly they struggled on set — but only Hardy is set to return for one of Miller's future Mad Max projects.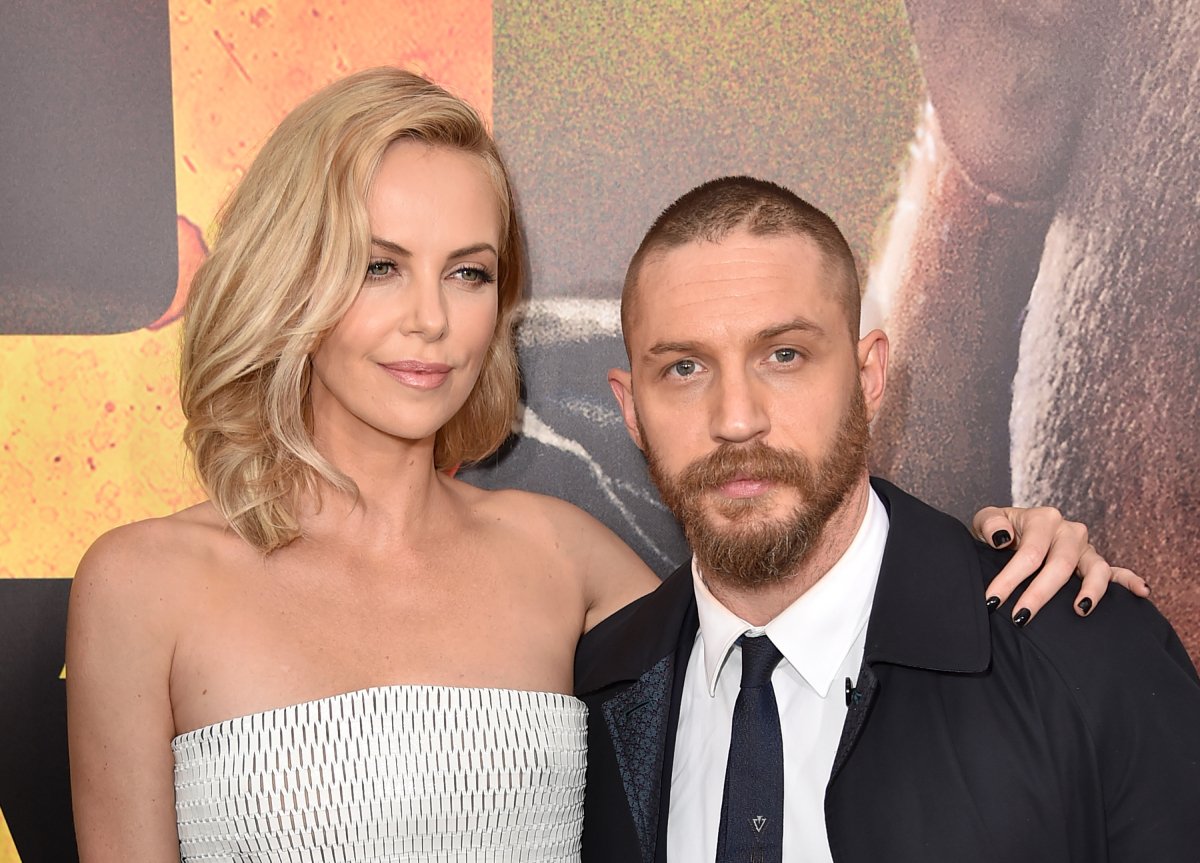 Tom Hardy and Charlize Theron have both admitted that they didn't get along when filming 2015's Mad Max: Fury Road. Before the movie even hit theaters, rumors swirled about disagreements on set and a possible feud between the film's two leads. Now — with the announcement of Mad Max: The Wasteland — only one of the Fury Road stars will be returning. Does this mean the feud continues?
During 'Fury Road' filming delays, George Miller created 'The Wasteland'
Mad Max: Fury Road was a massive box office success that earned 10 Oscar nominations and won six — and it required a lot of work. Production spanned over two years in Africa's Namib Desert. But the weather was so extreme that it caused numerous delays, and at one point the set was almost completely shut down.
During those delays, director George Miller said he worked on two more projects for the Mad Max universe. One was titled The Wasteland, and the other was Furiosa.
"They'll be tangentially linked. They're all in the same world, but they won't be direct sequels," Martin said at the time, per Slash Film. "During the huge delays on Fury Road, we developed deep backstories from everything from weapons to vehicles to the Doof Warrior who plays the guitar. The film is very helter-skelter, so you have to help the audience pick up as much as possible on the way."
Tom Hardy and Charlize Theron admit they feuded on the set of 'Mad Max: Fury Road'
During a 2016 interview with the Wall Street Journal, Theron was the first to confirm that she and Hardy didn't get along on the set of Fury Road. She compared their feud to the rocky on-screen relationship between Max and Furiosa.
"Maybe the movie is what it is because we struggled so much with each other, and those characters had to struggle so much with each other. If we were chum-chum, maybe the movie would have been 10 times worse," Theron explained.
Hardy admits — per Collider — that his frustration may have stemmed from being in over his head, taking over a role made famous by Mel Gibson.
"I would agree. I think in hindsight, I was in over my head in many ways. The pressure on both of us was overwhelming at times. What she needed was a better, perhaps more experienced, partner in me. That's something that can't be faked. I'd like to think that now that I'm older and uglier, I could rise to that occasion."
The feud between Hardy and Theron was noticeable on set because Hardy insisted on staying in character between takes. Stunt performer Dayna Grant told Metro that it was "really hard" for her because she had to spend time with both stars.
Tom Hardy will return in 'Mad Max: The Wasteland'
Grant explained that as Theron's double, she was always put into scenes with Hardy. While his double was put into scenes with Theron. The reason was because the two stars "didn't want to do scenes together."
"We knew right from the get go. We knew from the beginning that it was happening when we were doing the fight choreography…there was tension then," Grant explained.
"So we were told what was going on. And we were just told to try and make it work as much as possible, which was challenging, because usually you're all in one big group and working together whereas we were kind of separated."
Nearly a decade after the dreadful experience of filming Fury Road, it's been announced that Mad Max: The Wasteland is officially happening. Hardy will be returning as Max, but Theron will not be back as Furiosa. However, the reason for Theron's absence isn't because of her and Hardy's feud.
Tom Hardy will star in the prequel, not Charlize Theron
According to IMDb, one month before the release of Fury Road, Hardy signed on for a new Mad Max trilogy. One of the films in the trilogy will be The Wasteland, which is rumored to be set about a year before the opening scene of Fury Road.
The story will focus on Max's character and his V8 Interceptor. But because of the timeline, Theron's Furiosa will not be making an appearance. The film has not begun casting, much less started any kind of pre-production. Which means it will most likely be a few years before The Wasteland hits theaters.
Charlize Theron will not star in the 'Furiosa' prequel
The wait will be long for The Wasteland, but fans will get to see Hardy as Max again before the film comes out. Mad Max: Furiosa is currently scheduled to hit theaters in May 2024. But this film won't see Theron reprise the role of Furiosa. Instead, the prequel will star The Queen's Gambit actress Anya Taylor-Joy.
But if Hardy and Theron ever do get the chance to work together again, there's no guarantee they would pass on the opportunity. They might not get along on set, but they definitely respect each other.
"We drove each other crazy, but I think we have respect for each other, and that's the difference," Theron told Esquire. "This is the kind of stuff that nobody wants to understand — there's a real beauty to that kind of relationship."