Tom Hardy 'Spider-Man' and 'Venom' Crossover Tease Followed Up With a Cryptic Announcement From Sony
ARTICLE HIGHLIGHTS
Tom Hardy posts an image teasing a Spider-Man/Venom crossover, then quickly deletes it
Sony announces that 2 untitled Sony Pictures Universe of Marvel Characters movies are coming in 2023
Hardy is not the only 1 teasing a crossover, so did the 'Venom: Let There Be Carnage' post-credits scene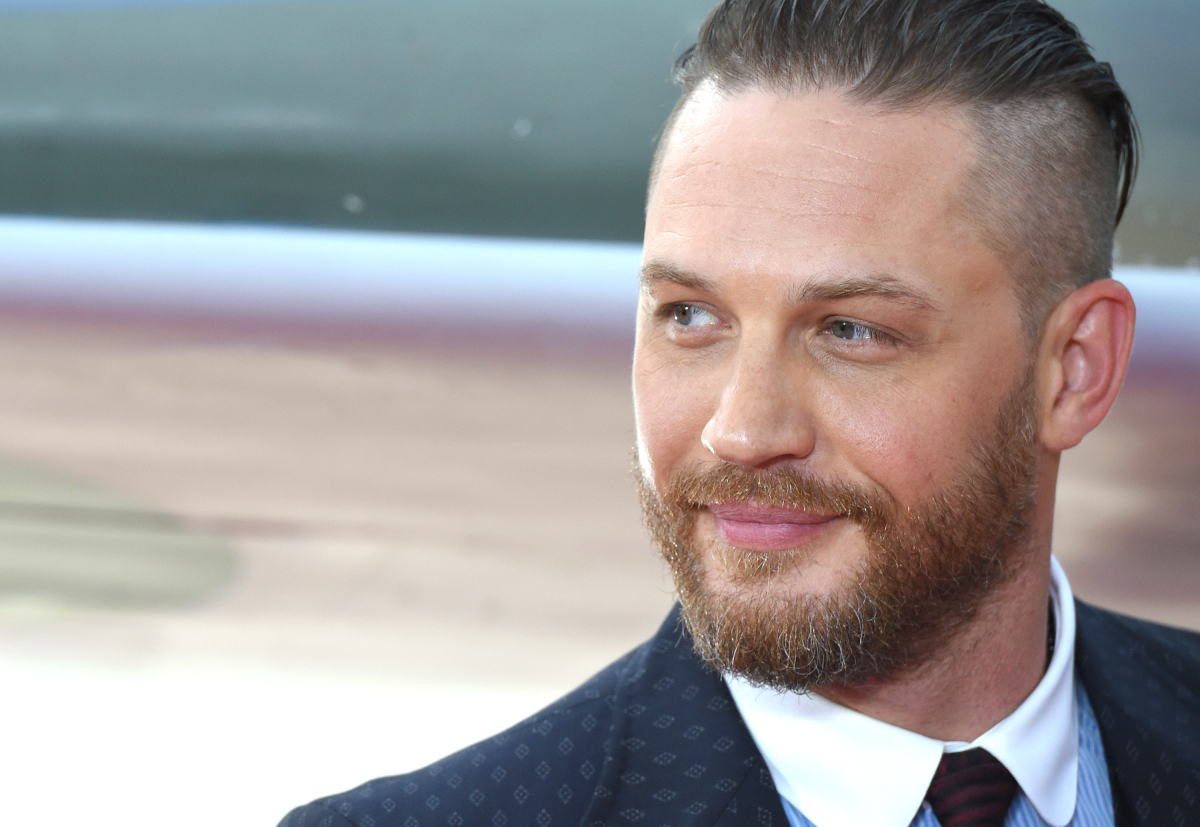 Tom Hardy is currently starring in Venom: Let There Be Carnage. But could he soon be part of a Venom and Spider-Man crossover with Tom Holland? That's what fans want to know after Hardy posted — and then quickly deleted — an image of the two characters in a fight.
Hardy's move was followed up with an announcement that two more movies from Sony Pictures Universe of Marvel Characters are coming in 2023 – leading many fans to think the two moves were linked.
Warning: Venom: Let Their Be Carnage Spoilers ahead!
Tom Hardy's Venom is coming soon to the Marvel Cinematic Universe
Viewers of Venom: Let There Be Carnage were treated with a surprise post-credits scene that featured Hardy's Venom licking a TV screen showing an image of Holland's Peter Parker. The scene was a collaboration between the crews of Venom 2 and Spider-Man: No Way Home. And it seemingly confirmed that Venom would soon be making his debut in the Marvel Cinematic Universe.
"There was a lot of coordination — and if you don't know all the coordination yet, I'm not going to be the one to tell you — but yes, between Sony and Marvel and the Venom team and the No Way Home team… We worked together on it," Marvel boss Feige told The Hollywood Reporter.
More will be revealed in 'Spider-Man: No Way Home'
Rumors of a possible Spider-Man and Venom crossover have been swirling for a while. The Venom 2 post-credits scene was the first confirmation that it was actually happening. But it's still not clear exactly how. According to Sony boss Sanford Panitch, there is a plan for a crossover between the two franchises. And the plan will become more obvious when Spider-Man: No Way  Home is released.
"There actually is a plan," the executive told Variety. "I think now maybe it's getting a little more clear for people where we're headed and I think when No Way Home comes out, even more will be revealed."
Tom Hardy teases a possible crossover…and quickly deletes it
Hardy recently posted an image of Venom in a fight with Spider-Man, but he quickly deleted it. This isn't the first time that the actor has teased a possible crossover between the two characters because the possibility is "in our minds all the time," Hardy said.
But it's the first time that Sony and Marvel have collaborated on Venom. This means a film starring Hardy and Holland's version of Venom and Spider-Man could actually be coming soon.
"I think you can't do a Venom story without knowing Spider-Man is in the mix," Hardy told ComicBook.com. "He's somewhere. But we all know there's a big constellation of events, you know, that need to move and operate around. As grown ups, we have to go, 'Okay, we wait'…But, it's always in the back of our minds, you know? 'When do I get to eat the Spider-Man?'"
Sony and Marvel are teaming up with two new films in 2023
It wasn't just Hardy's post that got fans talking about a possible Venom and Spider-Man crossover film. Sony made a cryptic announcement that revealed they would be releasing two new Marvel movies in 2023. But the company didn't give any more information about the projects.
According to Collider, the two untitled films will take place in the Sony Pictures Universe of Marvel Characters (SPUMC), the heroes and villains associated with Holland's Spider-Man.
Will the upcoming SPUMC films star Tom Hardy as Venom?
It's not clear if one of the two films scheduled for release in 2023 will be a Venom and Spider-Man crossover. But that would make sense, considering the post-credits scene in Venom 2.
With Morbius starring Jared Leto slated for release in January 2022, Michael Keaton's upcoming return as The Vulture, and the Kraven the Hunter movie scheduled for release in January 2023, it's clear Sony is investing big into the SPUMC.
There's also the fact that Holland has said that No Way Home feels like the final chapter in a franchise. This means it could be the perfect opportunity for Spidey to move on from the Homecoming trilogy and the Infinity Saga into the SPUMC with his own villains — including the Sinister Six.
Spider-Man: No Way Home hits theaters on Dec. 17, 2021. Venom: Let There Be Carnage is now playing. The two new untitled Marvel/Sony films will be released on June 23 and Oct. 6, 2023.