Tom Holland's First Celebrity Crush Starred in Another Popular Movie Franchise
Whether it happens when you're watching a TV show, catching a film at the theater, or scrolling through social media, developing a celebrity crush is a fairly common experience. It's not limited to happening everyday folks, either. That's because even popular celebrities have confessed to having a celebrity crush — and Spider-Man star Tom Holland definitely falls in this category. Keep reading to learn more about who the real-life Peter Parker's first celeb crush was.
Who was Tom Holland's first celebrity crush?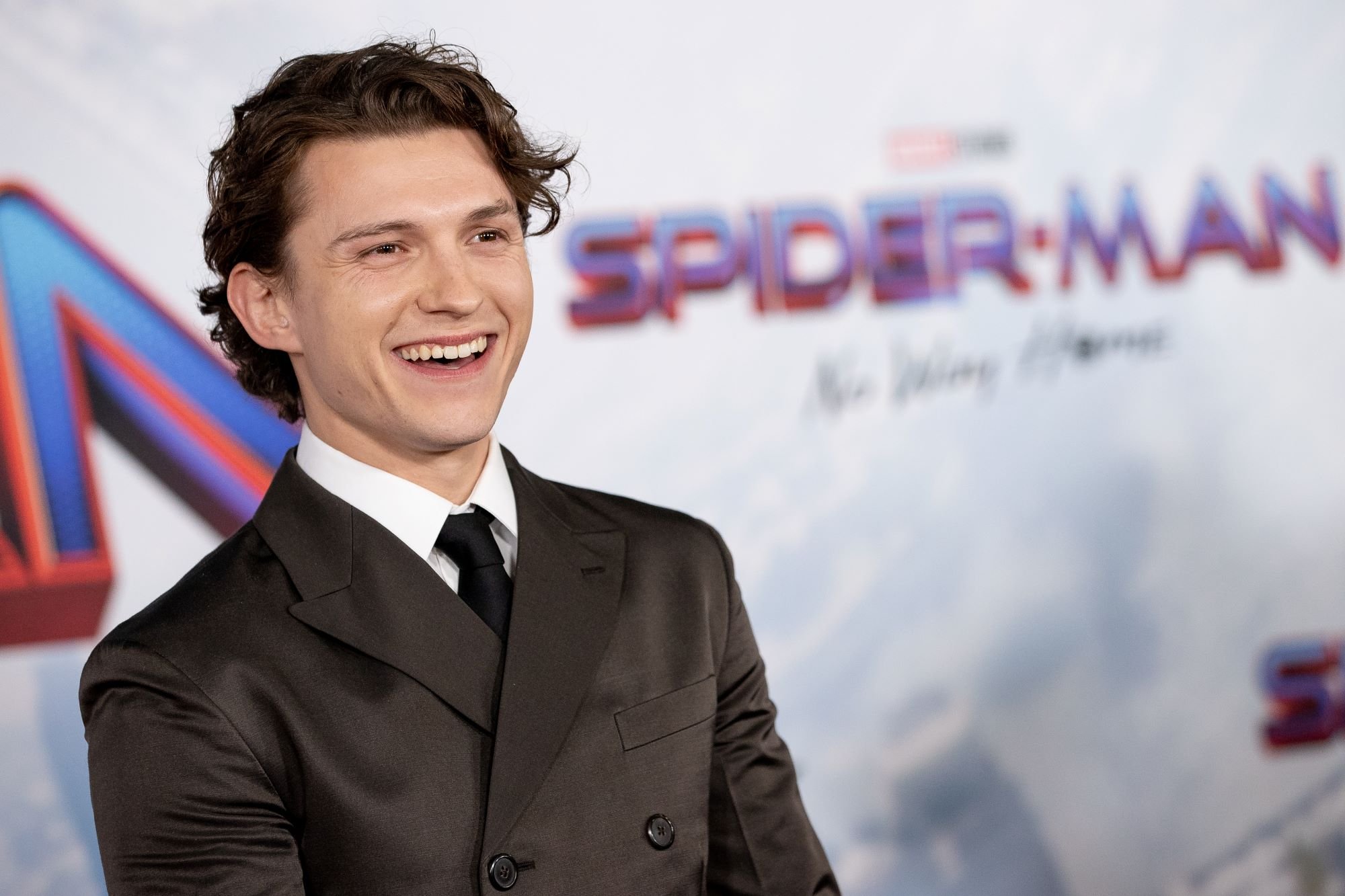 Holland grew up when the Harry Potter franchise was at the height of its popularity, which perhaps partly explains his obsession with the franchise. It, therefore, comes as no surprise that the Spider-Man actor's first celebrity crush hailed from the series.
According to We Got This Covered, Emma Watson was Tom Holland's first celebrity crush. The 25-year-old revealed that Watson's role in Harry Potter and the Goblet of Fire caught his attention, more specifically, her entrance down the stairs for the Yule Ball in a pink address that Holland described as mind-blowing.
However, Watson is not Holland's only celebrity crush. The English actor previously divulged that he had a crush on an actor that starred in arguably the biggest sitcom ever.
He also had a celebrity crush on a member of the 'Friends' cast
Friends is one of the most widely acclaimed TV shows that continues to generate buzz almost 18 years after it ended. While humor, life lessons, and celebrity cameos helped elevate the show to cult status worldwide, the relatable characters make it one of the greatest if not the greatest TV shows of all time.
Among these characters was Rachel Greene, a pretty, charmingly self-absorbed but caring friend and fashion lover played by Jennifer Aniston. Aniston's portrayal of an on-and-off romance with Ross (played by David Schwimmer), in addition to her looks, great fashion sense — as evident throughout the show's 10 seasons — endeared and made her a fan favorite.
Therefore, it is no wonder that Holland and other celebrities have admitted to crushing on The Morning show actress. While promoting Pixar's film, Onward, Holland revealed that Aniston is his all-time crush and the most perfect person in the world, a statement that confirms Aniston's already obvious popularity among Friends fans.
Holland admitted Zendaya was among his celebrity crushes, too
Reports that Holland and Zendaya were dating started when the two co-starred in Spider-Man: Homecoming and further took root in the sequel Spider-Man: Far from Home. The two, however, maintained that they were just friends. That was until paparazzi photos showed them kissing, unofficially confirming that the pair were indeed an item.
It has since become a matter of public knowledge that their on-screen romance extends to real life. They have gone on to make many appearances together and even paid affectionate compliments to each other on social media.
Holland, however, expressed his displeasure at how the news broke out, citing the invasion of privacy that comes with being famous. Zendaya echoed his sentiments, noting that love is a sacred and special thing that should be left between two people.
It has become a tradition that the actor who plays Spider-Man goes on to date their co-star in real life. Tobey Maguire and Kirsten Dunst, who starred in the original Spider-Man trilogy, went on to date in real life. So did Andrew Garfield and Emma Stone from The Amazing Spider-Man Franchise.
Producer Amy Pascal feared it would happen between Holland and Zendaya, and she even went on to lecture them on the need to keep it professional to avoid complicating things. From the look of things, though, her message was ignored.