Tom Holland Initially Felt Benedict Cumberbatch's 'The Power of the Dog' Character Was 'Grotesque'
Benedict Cumberbatch has had a long, illustrious career, with his role in Marvel's Doctor Strange adding to his fame. The star recently appeared in a Jane Campion project called The Power of the Dog undertaking a villainous role that makes him ruthless. The role takes a dramatic turn from the skillful, arrogant Doctor Strange his fans have come to love. Cumberbatch's portrayal of his character was so convincing his friend Tom Holland ended up hating him for it.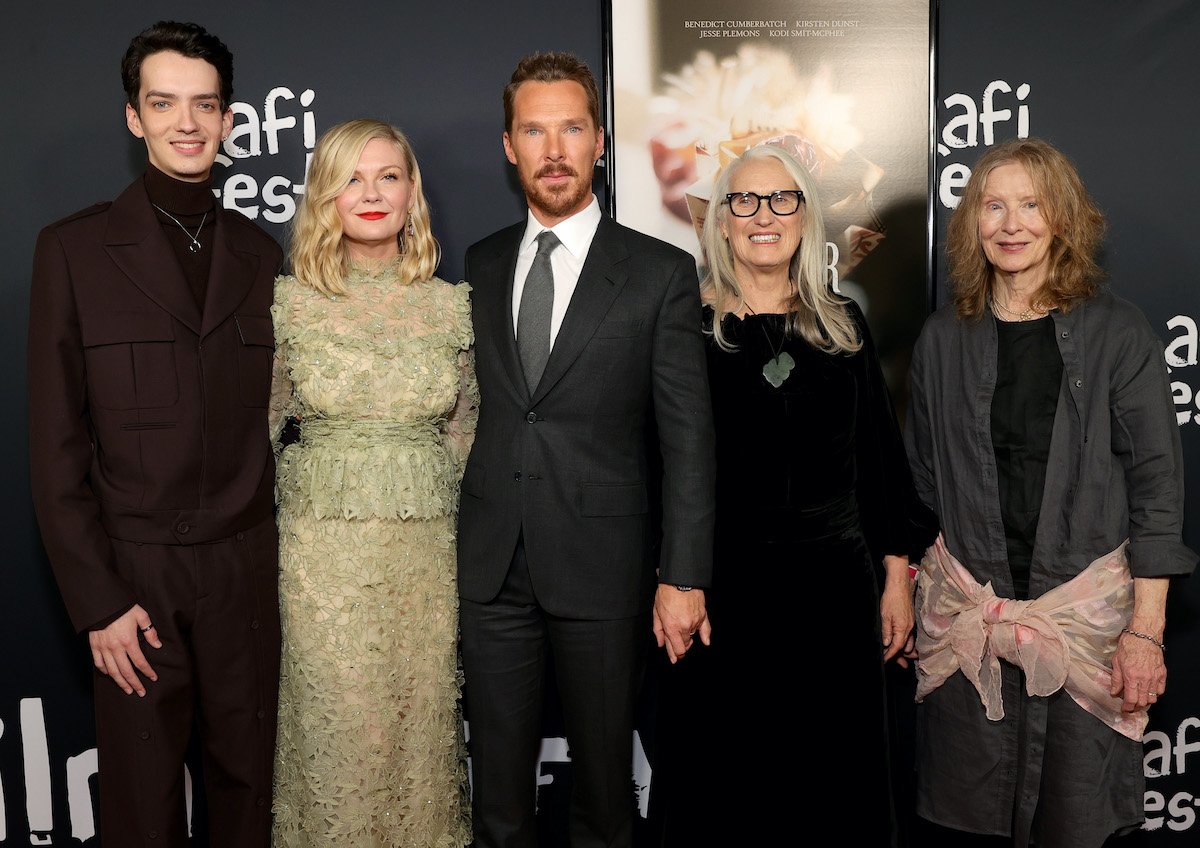 The premise of 'The Power of the Dog'
The Power of the Dog is set in 1925 and follows two ranch-owning brothers, George and Phil. The two meet a widow named Rose Gordon, whom George takes a liking to while his brother is repelled by her. Phil constantly makes fun of and berates Rose's son Peter for his effeminate manner. George and Rose soon get married, and she moves in with him.
Rose uses her husband's money to send her son to school. Phil still feels she is using his brother for his money. One evening, George holds a dinner where he urges Rose to showcase her piano skills. However, Phil makes fun of her and eventually gets to her head. When the time to play comes, Rose is unable to play the notes, which causes her to break her rule against drinking.
The embarrassment and Phil's constant taunting drive Rose into a deep depression fueled by alcoholism. Meanwhile, Peter and Phil start getting closer, and Phil begins showing him some decency. He offers to plait him a lasso, but Rose trades the hides to local Native Americans for a pair of gloves.
Phil hurts himself when working on a fence but dismisses it. He and Peter spend time plaiting the lasso, but the following day, Phil is unwell. Later on, George is shown shopping for a coffin for his brother, who is said to have died from anthrax.
Tom Holland thinks Benedict Cumberbatch's role in 'The Power of the Dog' was grotesque
Holland and Cumberbatch recently sat down to talk about the new role. In the interview, Holland revealed that he hated Cumberbatch (or the actor's unlikeable character, Phil Burbank) when he first watched the movie. He explained the impact Cumberbatch's character had on him from the beginning of the film.
"When I meet you in the beginning of the film, I'm like, 'Whoa, that's not the Benedict that I know. What on earth is going on here?' For the first time in knowing you, I really hated you. I thought you were horrible and so- just grotesque and awful." 
Holland continued saying, "As the film progresses what I loved about it was that it has these themes of toxic masculinity and gaslighting but it explores the problem rather than the problem just being present. Not that his actions are justified in any way, but you understand why he is the way he is."
The movie explores Phil's character as his whole life revolves around the ranch. He believes there's a right way to be a man, which he often brings up in arguments surrounding his brother's wife's son, Peter. Phil's character is also heavily influenced by his mentor, Bronco Henry.
Benedict Cumberbatch thinks it's necessary to understand toxic behavior
Cumberbatch responded to his No Way Home co-star saying that the way the film shows toxic behavior manifesting is important to help viewers understand why toxic behavior happens. Not that it's OK, but because it offers insight into how a person becomes that way.
The movie leads the Oscar 2022 contenders with 12 nominations. It is currently a frontrunner for Best Picture, Best Supporting Actress, and Best Actor, with Dunst and Jesse Plemons getting their first Oscar nominations.
RELATED: 'The Power of the Dog': Real Life Couple Kirsten Dunst and Jesse Plemons Reunite On-Screen