Tom Holland Could Actually Reach His Dream of Starring in a 'Jak and Daxter' Movie, Thanks to His 'Uncharted' Director
'Uncharted' director Ruben Fleischer has revealed he's trying to make a 'Jak and Daxter' movie, and he told Tom Holland he could 'partner' with him.
Did Tom Holland just manifest his Jak and Daxter movie dreams? Just days after the Spider-Man actor pitched an idea for an adaptation of the video game series, Uncharted director Ruben Fleischer revealed he's already trying to make it happen. And according to Fleischer, Holland could "partner" with him on the project. Here's what the director said.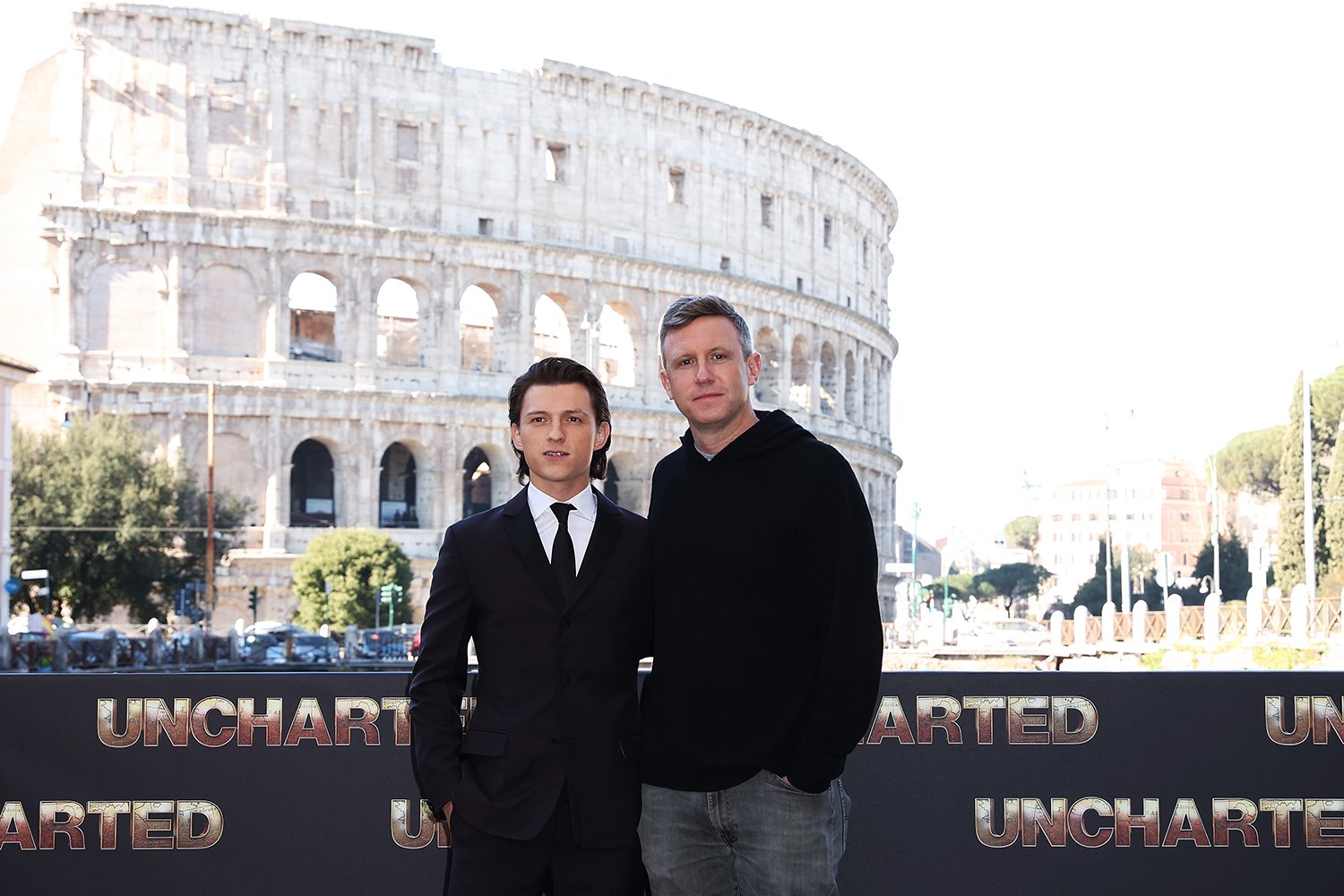 Tom Holland pitched a 'Jak and Daxter' live-action movie adaptation
Holland spoke with GameSpot earlier in February about his starring role in the upcoming Uncharted adaptation. During the interview, he was asked about his "dream video game adaptation," and the actor mentioned Jak and Daxter. He said he'd love to play Jak, but in a "weird" live-action version of the movie.
"I would make it at [film and TV production company] A24, so it was really weird and like dark," he said.
Coincidentally, the Jak and Daxter franchise was created by Naughty Dog, the same studio behind the Uncharted games. In addition to Uncharted, Naughty Dog's The Last of Us will soon launch an HBO TV series. It seemed only a matter of time before Jak and Daxter received its own movie/TV treatment.
The move is already in the works, according to Ruben Fleischer
Holland might get his chance to play Jak after all. In an interview with Digital Trends, Fleischer revealed that he's working on "a version" of Jak and Daxter with PlayStation. Then, the director told GamesRadar+ that he spoke to Holland about the project.
"Just by coincidence, somebody forwarded me an article where Tom Holland was asked if he could make any video game a movie, which would it be," Fleischer explained. "He said Jak and Daxter, and so, when I saw him earlier this week on this tour, I said, 'You know, Tom, someone told me that you want to make that movie. I'm actually trying to make it.' So there's the possibility that we could partner again on that one, which I'm really excited about."
Fleischer also revealed that a team of writers is already chipping away at the Jak and Daxter movie script. He's working closely with PlayStation and Naughty Dog to develop the film. However, neither studio has officially announced any Jak and Daxter adaptation.
Because the movie is in such early stages, it's hard to say what it would be about. The Jak and Daxter games follow the titular friends on various quests through a fantasy world.
Ruben Fleischer said he admires the 'buddy relationship' between Jak and Daxter
To Fleischer, Jak and Daxter feels a lot like Uncharted. The two franchises might have very different concepts, but they both center around "buddy relationships" — Jak and Daxter, and Uncharted's Nathan Drake and Victor "Sully" Sullivan.
"They are a team, and they help each other out, and they make sacrifices for one another," Fleischer told GamesRadar+. "And that is, I think, the key to a great comedy."
Stay tuned to Showbiz Cheat Sheet for more updates on the Jak and Daxter adaptation. In the meantime, Uncharted hits theaters on Feb. 18.