How Tom Holland Saved 'Spider-Man: No Way Home' With His Drunk Phone Call to Disney CEO Bob Iger
Summer 2019, Avengers: Endgame shattered records, Spider-Man: Far From Home marked another big success for Marvel. Suddenly, fans collectively gasped when Sony threatened to pull Tom Holland and Spider-Man out of the Marvel Cinematic Universe. However, Tom Holland himself talked to Disney CEO Bob Iger in a drunk phone call about the future of Spider-Man. Without that call, we would not likely expect Spider-Man: No Way Home in Dec 2021.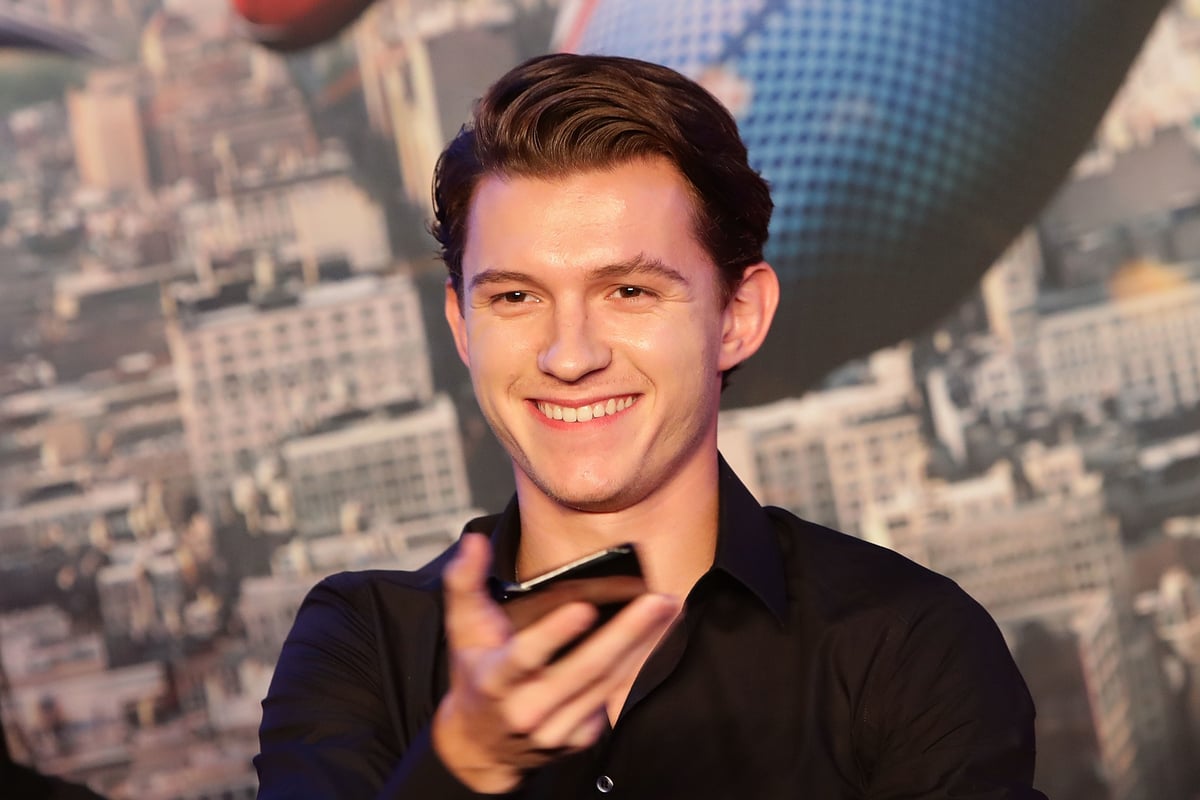 Tom Holland felt 'devastated,' but wanted to thank Bob Iger
After losing Tobey Maguire and Andrew Garfield as webhead actors, fans did not feel ready for Holland to leave. And he did not take things well after the Marvel Cinematic Universe Spider-Man actor heard the news in Autumn 2019 either.
"The news came out, and I was obviously devastated," Holland said on Jimmy Kimmel Live via IndieWire. "It was awful. I asked if I could get Bob Iger's email because I just wanted to say, 'Thank you, this has been an amazing five years of my life.'"
He sent the heartfelt email, and Iger responded quickly, asking for a phone call with Holland. While he kept a professionally level head, he needed his outlets.
"Then my family and I went to the pub quiz in our local town. We're doing a quiz, and I'm three pints in, haven't eaten much, and I get a phone call from an unknown number," Holland continued. "And I have a feeling. I'm like, 'I think this is Bob Iger, but I'm drunk.'"
He answered the phone, but hilariously enough, Iger did not catch on to Holland's state right away.
"I couldn't tell if he was drunk," Iger told Us Weekly, "but I called him because I knew that he was upset, and he wanted to talk to me about the status of Spider-Man."
Tom Holland's drunk phone call helped push Iger to save the Marvel hero for 'Spider-Man: No Way Home'
"At the time that I called him, he was at a pub in, I think, London with his family, and he said, 'If it's noisy, I just stepped out of a pub,'" Iger said. "[Holland sounded a little giddy, but I didn't really make that connection until I read recently that he said he was a little bit drunk."
Iger stated that even though the Spider-Man actor sounded a little off, they still had a good talk. However, Holland had major concerns about Spider-Man's future in the MCU. Spider-Man: Far From Home left a massive unresolved cliffhanger with the villain Mysterio revealing his identity.
"I knew how important it was to him, and I knew how important he was to us," Iger continued. "He asked to talk to me about it, to express how upset he was."
And Holland proved very upset. The Spider-Man actor nearly cried to the Disney CEO.
"Because of how much I cared about him, I called him. And he said, 'Please, please.' He [pleaded] with me," Iger said. "'Is there anything you can do? Just please, sir, please? Is there anything that you can do?' I said, 'Tom, I will try.'"
Iger said that he jumped right on the phone after Tom Holland's drunk phone call plea. Whatever Iger tried evidently worked, as fans now wait for Spider-Man villains and heroes gear up to fight in Spider-Man: No Way Home.
One year later, Tom Holland's drunk phone call lead to the production of 'Spider-Man: No Way Home'
About a year after Tom Holland made his drunk phone call to Iger, production then started on Spider-Man: No Way Home. As the months continued, fan excitement grew as Doctor Strange, Green Goblin, and Doc Ock joined the cast.
However, while Spider-Man continued in the Marvel Cinematic Universe, it felt a little bittersweet.
Holland said that they treated Spider-Man: No Way Home like a finale. The third Spider-Man movie for the actor could very well have his final appearance as the webhead.
While Holland's drunk phone call only bought Spider-Man another two years in the Marvel Cinematic Universe, at least he could see a proper send-off.