Tom Holland Sets the Record Straight About Those Drunken 'Spider-Man 3' Phone Calls
After watching Tom Holland's Spider-Man: Far From Home rake in over a billion dollars at the box office, fans were crushed by the news that Sony was removing the character from the Marvel Cinematic Universe. Last summer, Marvel and Sony failed to reach an agreement to extend Spider-Man's time in the MCU. Luckily, Holland saved our favorite web-slinger by calling up Disney's head honcho, Bob Iger and convincing him to reconsider — all while reportedly having a few pints.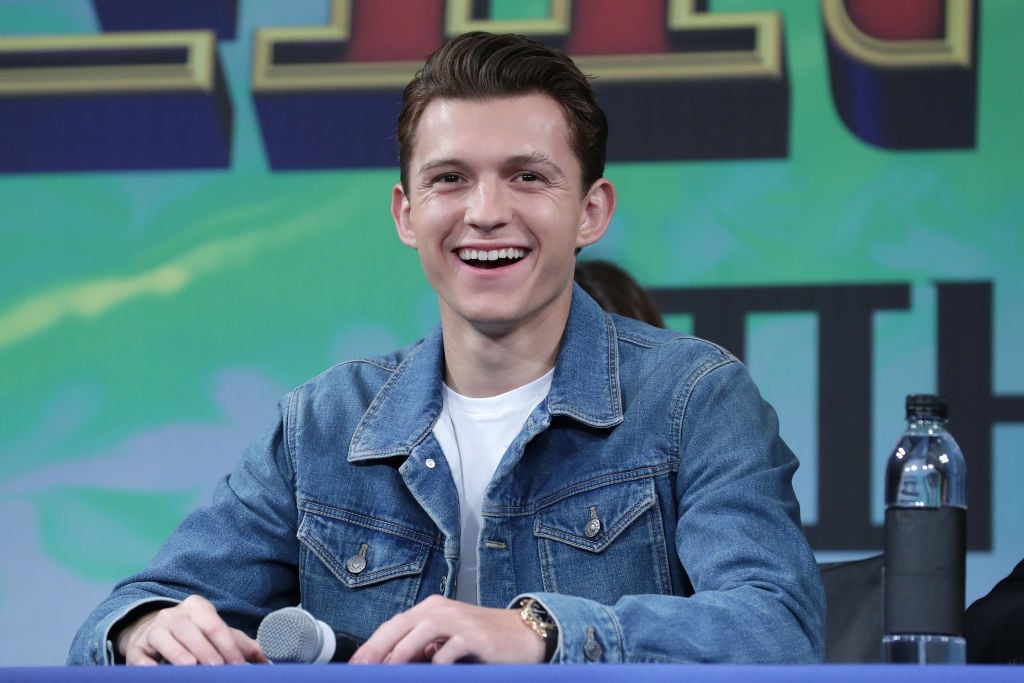 Marvel and Sony reach an agreement
In 2019, Tom Holland's future in the MCU was in jeopardy after contract negotiations fell apart between Sony and Disney. Sony still held the rights to the franchise and could not reach an agreement with Disney that would allow Marvel to keep the character in its lineup.
The idea of Holland's journey ending with Far From Home sent fans into a meltdown. Not only was the film a huge success at the box office, but it ended on a pretty big cliffhanger as the world found out Spider-Man's true identity.
It is unclear why the two studios could not reach an agreement, though money was reportedly the main reason the negotiations stalled.
With his future in the MCU in doubt, Tom Holland kept a low-profile to avoid making any headlines. He did, however, manage to find some time to go on an epic hiking trip with Robert Downey Jr., which only made fans want him to stay with Marvel even more.
When will we get the next 'Spider-Man'?
Despite all of the uncertainty, Disney and Sony eventually reached an agreement late last summer to keep Spider-Man firmly in the MCU – at least for the near future.
Under their new agreement, Marvel will be producing one more standalone film featuring Holland's character. The studio has not revealed a title for the upcoming project, but Spider-Man 3 is scheduled to hit theaters by the summer of 2021.
The third installment in the franchise will probably be the final stand-alone film for Tom Holland, though he is set to appear in a future crossover film. More than likely, this will be in the next Avengers movie, which is not expected to premiere until after 2022.
As part of the new contract, Spider-Man will also appear in a future Sony movie, though that project has yet to be announced.
Tom Holland helped secure Spider-Man's future in the MCU
A really interesting part of Sony and Disney's new deal is the part Holland played in getting the two sides back to the negotiating table.
Early reports revealed that Holland got drunk one night and called the chief of Disney, Bob Iger, on the phone. The actor allegedly begged Iger to reach an agreement with Sony and keep Spider-Man in the MCU.
Turns out, that story was mostly true. According to We Got This Covered, Holland recently addressed the reports and revealed that he did call up Iger to talk about Spider-Man's future – only he wasn't as smashed as the rumors claimed.
Instead, Tom Holland only had a few beers when Iger called him up to chat about what the future held for Peter Parker.
"It's so funny how the press twists stories, though. Like, I told the story that I had a few pints and Bob rang me. And then you read the coverage and it's like, 'Tom Holland was lying on the floor totally drunk when he spoke to Bob Iger'. I mean, I had a couple of beers. It wasn't like I was smashed," Holland stated.
Tom Holland talks about bringing Tony Stark back to life
While fans wait to hear more about Spider-Man 3, Holland was recently asked which character he would like to bring back to life in the MCU. Without any hesitation, Holland revealed that he would bring Iron Man back into the fold if he was given a choice in the matter.
"It'd have to be Tony Stark. It'd have to be him. Because I love working with Robert so much and if I could do another day with him, I would. It would be great fun," Holland shared.
A lot of fans thought Holland should have said Uncle Ben, who was an important figure in Peter's life in the comics. But in the current storyline in the MCU, little has been mentioned about Uncle Ben, so it makes sense that Holland would choose Tony instead.
Iron Man, of course, gave his life in Avengers: Endgame in order to defeat Thanos (Josh Brolin) once and for all. There has been a lot of talk about bringing Downey back to reprise the role, though nothing official has been confirmed, despite Tom Holland's wishes.
The next movie in Marvel's lineup, meanwhile, is Scarlett Johansson's Black Widow, which is slated to open in theaters on May 1.