Why Tom Holland Says 'It Would Have Been A Shame' to Keep Spider-Man Out of the MCU
Actor Tom Holland is a newer, yet still very important member of the Marvel Cinematic Universe. But a few months back, we thought he might never appear in another Marvel flick. Here's why the star fought for a compromise.
Tom Holland plays Peter Parker in the MCU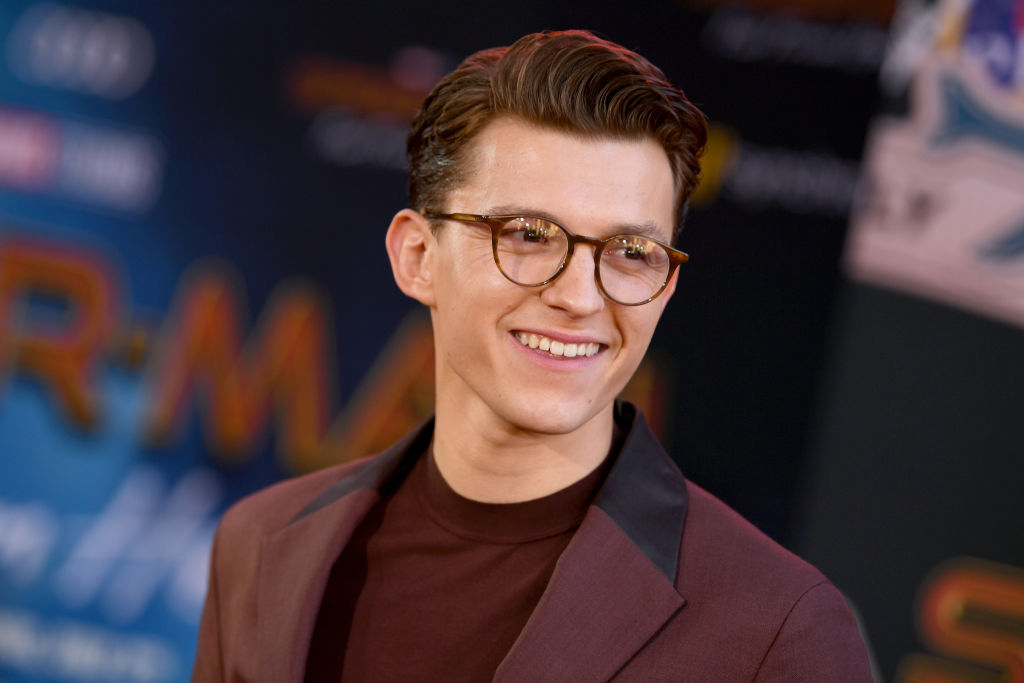 Holland debuted in the MCU as Peter Parker / Spider-Man in the film Captain America: Civil War. He then appeared in his first solo film, Spider-Man: Homecoming, and followed that up with Avengers: Infinity War, Avengers: Endgame, and Spider-Man: Far From Home.
However, then tragedy struck. Sony and Disney were unable to agree upon a deal that allowed for the character to remain in the MCU (Sony owns the rights to Spider-Man and many others, including Venom). Fortunately, they were then able to come to an agreement — all thanks to Holland, apparently.
Holland saved the day
Speaking on Jimmy Kimmel Live, the host said that Disney CEO Bob Iger told him Holland "smoothed things over," in regards to the situation. "Sort of," replied Holland. "I wouldn't say it was entirely my doing." He then joked, "I saved Spider-Man."
"We were at D23 which is the big Disney convention," he continued. "And the news had come out, and I was obviously devastated. I was really upset. And all my Marvel friends were there and they were taking Marvel pictures, and I was not allowed to be in them. It was awful!"
"I asked if I could get Bob's email 'cause I just wanted to say 'thank you.' I just wanted to say, 'This has been an amazing five years of my life. Thank you for changing my life in the best way, and I hope that we can work together in the future.'" said Holland. "And I got his email, I sent him the email, and he responded very quickly, saying, 'I would love to jump on the phone with you at some point. When are you free?'"
Why he wants the character to stay in the MCU
Holland explained that, a few days later, he was out doing a pub quiz with his family, and he was a bit tipsy, to say the least. Then, Iger called him up. "I basically just said, 'Thank you for the opportunity.' And he said, 'There is a world in which we can make this work.'" Holland explained that after some "back and forth" between the studio heads, it all worked out.
And as it turns out, Holland was very sentimental about the whole thing. "I was really emotional," he said when Kimmel asked whether he cried. "Because I felt like it was all coming to an end."
He amended his statement a bit, saying, "We had a really good plan with what we were going to do with Sony. The future of Spider-Man was still very bright. But it would have been a shame to take him out of the MCU. It's where he belongs. And we built such a strong character in that world and it would have been a shame to lose that. But I'm just really glad [it all worked out]."
Here's what we know about the future of Spider-Man
The deal that was struck includes a third Spider-Man movie, due out July 16, 2021. The character is also scheduled to appear in one more MCU film, though as of now, we have no word as to what that is. So stay tuned for more Spidey news!