Tom Holland's Favorite Part About Playing Spider-Man in the MCU Is So Pure Fans Will Love Him More
Tom Holland is the newest actor to play Spider-Man and the youngest following behind Toby Maguire and Andrew Garfield. In addition to his films, Holland's Spiderman has also made appearances in other MCU movies and made his debut in Captain America: Civil War.
He is also a relatively new actor in Hollywood and has only acted in a handful of live-action movies. So fans may not know that much about him yet, but Her Campus can help. It has listed 15 things fans need to know about Tom Holland. One of the cutest facts included in the article is Holland's favorite part of being Spider-Man. 
Who is Tom Holland?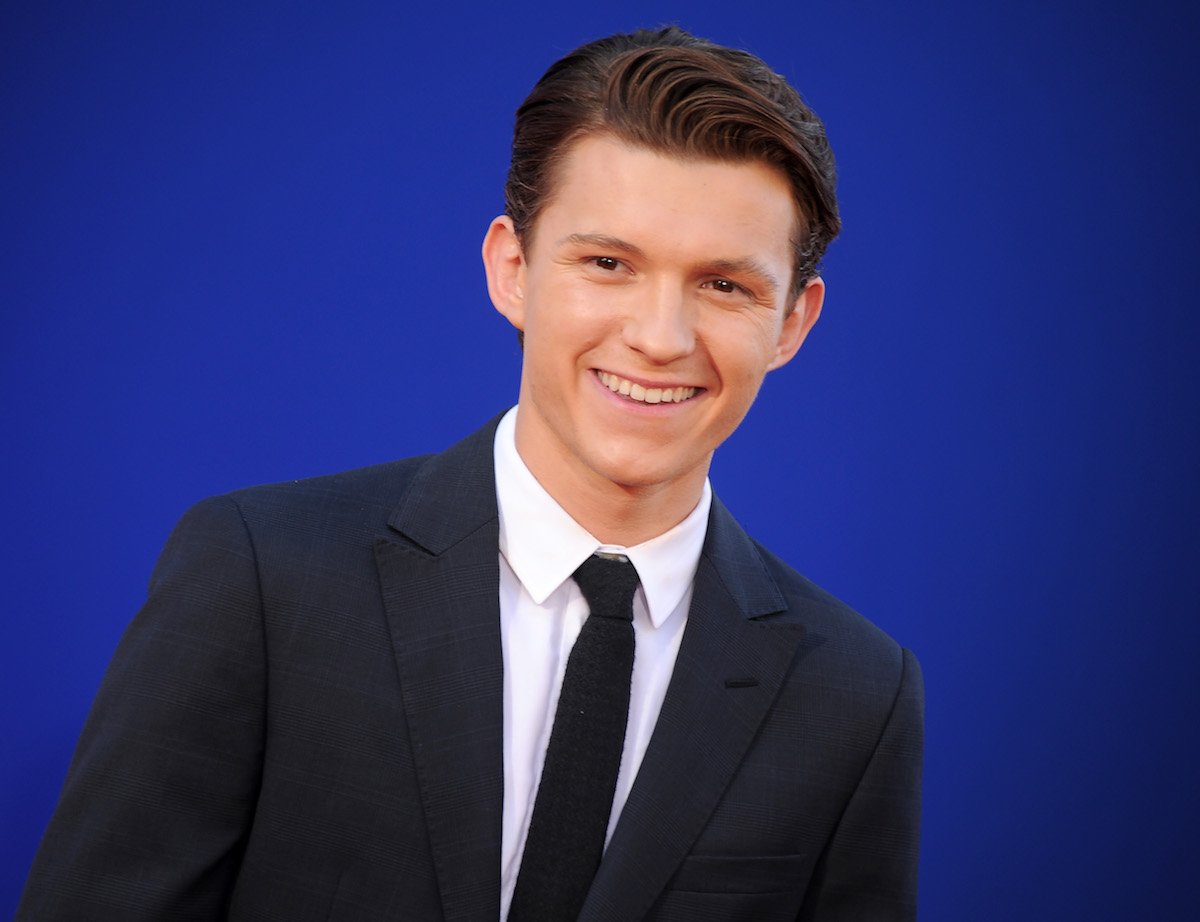 Holland is a 24-year-old British actor. He was born in London, England, and is the oldest child in his family. His father, Dominic Holland, is a stand-up comedian and author, and his mother is a professional photographer.
According to Insider, Holland was initially interested in dancing and took a few lessons as a child. However, he started acting at the age of 12. His first significant role was playing the lead in Billy Elliot the Musical at the Victoria Palace Theatre in London.
He also attended the BRIT school, which is a school dedicated to performing arts and technology. Holland has acted in a few movies and voiced characters in animated films. 
Tom Holland's Spider-Man comes to life
In an interview with the Hollywood Reporter, Holland said he was always a huge fan of Spider-Man. He told them: "I reckon I had 30 Spider-Man costumes over the years since I was a little baby. I had Spider-Man bed sheets."
When he found out about the reboot, he begged his agents to set up an audition. The audition process was complicated, and Holland compared it to The Hunger Games, and it took five and a half months. He had to audition in Ireland, Canada, Atlanta, and Los Angeles. He was also able to show off his flipping skills during one audition with the directors and Chris Evans, who portrays Captain America. Holland also mentioned he found out he got the part while scrolling through Instagram. 
Holland is not the first actor to portray Peter Parker, aka Spider-Man. There was Andrew Garfield, who had two movies before him, and Toby Maguire with three films.
Each of these actors had their portrayal of the character. Holland mentioned that, while he didn't consult with Maguire or Garfield, he did re-watch their films and gather inspiration from them. Holland's Spider-Man is the youngest of the three, and his movies focus on how a kid would react.
In the interview, Holland said: "… every fight scene we have is designed in a way that's almost child-friendly, so he never actually punches anyone. It's all done kind of by accident. I think the biggest difference is his youth and innocence."
These films also differ from the others in that this Spider-Man is a part of the Avengers. He interacts with other superheroes, like Tony Stark/Iron Man.  
Tom Holland's favorite part of playing Spider-Man
Holland has said that the best part of portraying Spider-Man is visiting children in the hospital in character.
He has visited with children at the Children's Hospital in Los Angeles, Egleston Children's Hospital in Atlanta, and the New York-Presbyterian Morgan Stanley in upstate New York. During his time at the hospitals, Holland performed some flips and showed some kids how his Spidey tech worked.