Tom Holland's Final Spider-Man Appearance is Still a Huge Mystery
It's safe to say Tom Holland's life primarily revolves around portraying Spider-Man, something one can hope he gets some aesthetic distancing from on occasion. Being the age Holland is, though, it's obviously intoxicating knowing he's making film history and riding a superstardom wave besides.
Not that he isn't starting to do other projects since even he has to know playing Spider-Man may not go on for a decade. With the Marvel-Sony deal out of the way (at least for now), Holland can enjoy himself in the Spidey role for at least a couple more years.
What happens after that, though, is anyone's guess. News has arrived he'll be doing voice work as Spider-Man for Disneyland's new Avengers park. Maybe it's a sign he can do the voice of Spider-Man/Peter Parker in Sony's animated Spider-Verse franchise.
Tom Holland's voice talents for Disneyland's Avengers Campus Park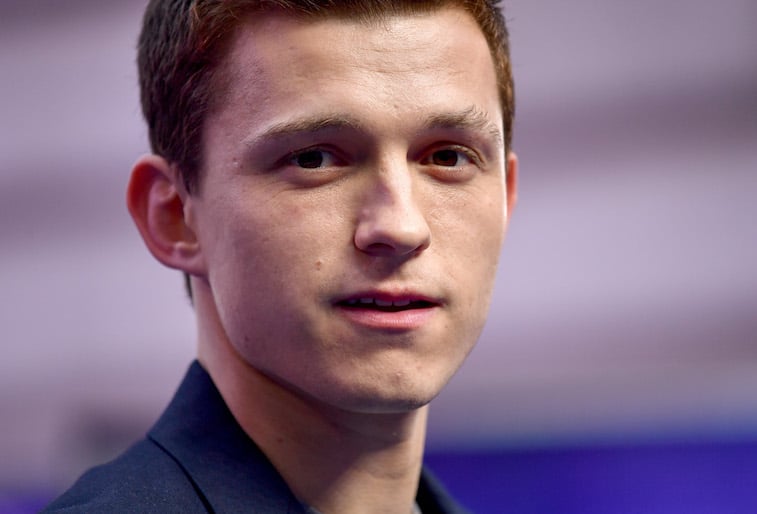 Holland's voice work for Spidey at this new Disneyland attraction was reported by Screen Rant recently. This park area will be part of California Adventure and feature many different locales and Avengers characters from the MCU.
The Web Slingers: A Spider-Man Adventure exhibit will be where Holland apparently lends his voice. Billed as a giant interactive video game environment, it sounds like the typical innovations Disney parks are known for doing.
Having Holland involved was a given considering everything Disney has done for his career. If nothing else, it'll make his version of Spider-Man even more iconic since the attraction will likely be in operation for years to come.
Due to Coronavirus, though, one has to wonder if there may be longer waits for Holland to slip back into the role on the big screen.
How long will Tom Holland really be in the role of Spider-Man?
Answering this question is one still very much up in the air due to numerous factors. First, there's the likely filming delays due to Coronavirus, perhaps delaying the release date of Spider-Man 3. Then there's also extending the Marvel-Sony deal beyond one MCU film and a standalone feature.
With Bob Chapek now CEO of Disney, will he be able to broker an extended deal keeping Spider-Man at the MCU? Not that Holland doesn't have a good relationship with Sony as well, even if he agrees Spidey needs to stick with the MCU for now.
No matter what happens, Holland seems like he'll have plenty to do as the character in some form or another. Doing voice work for a Disneyland attraction also gives him practice for projecting in the role beyond physical form.
If there's a chance Holland would cross over to the Spider-Verse franchise at Sony, would he be seen in animated form, or via motion-capture?
Extending Spider-Man at Sony, and other possible media
There were reports Holland was going to cameo in Into the Spider-Verse last year, yet ultimately nixed by Sony at the time. Many thought it too bad it didn't happen so it could set up a situation of acclimating into this universe down the road.
No doubt it'll happen eventually, perhaps in the animated form the first film was in. If so, it means Holland using his voice talents, something he's doing anyway lately with the Pixar film Onward.
How he translates Parker into an animated version (and if it even works well) would be interesting to see. Don't be surprised to see Holland as Spider-Man in other media as well to utilize his time as fully as possible.
Of course, the ultimate wish would be for a streaming series on Disney+. There's always a good chance he may show up in a cameo anyway in one of the upcoming Marvel shows there. Maybe once the Marvel shows are underway, and big-screen Spider-Man movies become more complicated, a streaming series would allow Holland to extend the role into his elderly 30s.