Tom Holland's Peter Parker is Too Young to 'Pass the Torch' to Another Spider-Man
Spider-Man is one of the most recognizable and well-known superheroes of all-time. There have been three live-action Spider-Man actors in the last 20 years, each of whom starred in multiple films as the friendly neighborhood hero. The actors who have played the man bit by a radioactive spider include Tobey Maguire, Andrew Garfield, and most recently, Tom Holland. Holland's portrayal of the Marvel superhero has been praised for effectively capturing the things that make Spider-Man/Peter Parker such a popular hero. Still, the reboot machine of Hollywood comes for everyone, and some fans have begun to wonder if Spider-Man will be played by someone else in the coming years, while other fans say that the 24-year-old Holland is way too young to give up the role.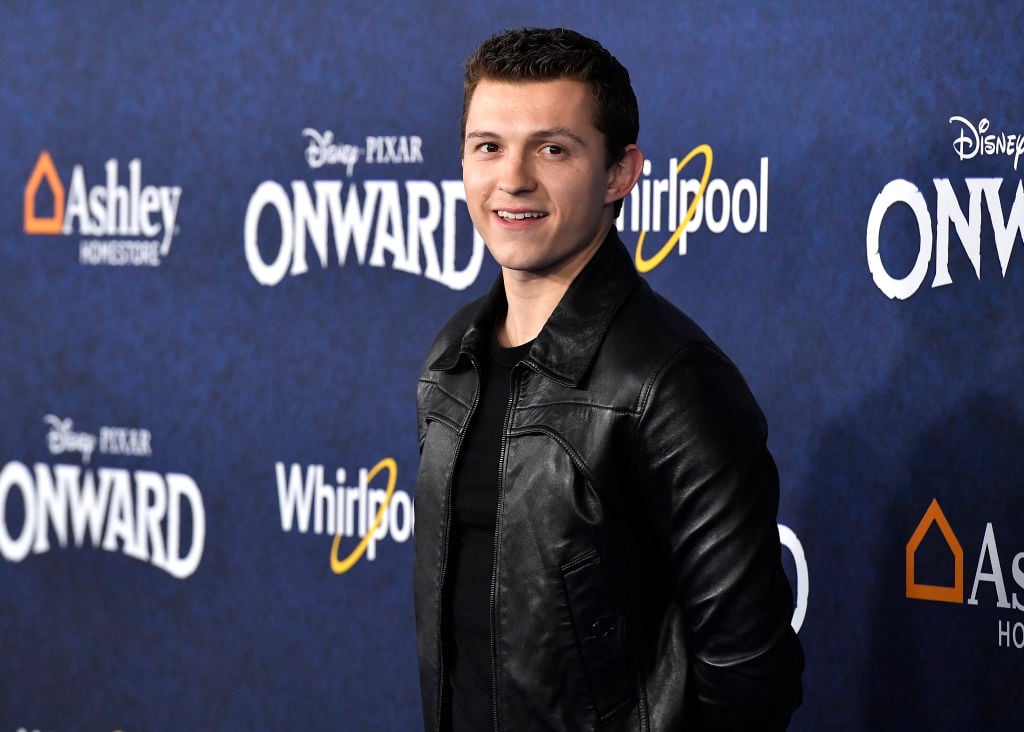 Who is Tom Holland?
Holland was born in London, England, and began his career as an entertainer as the titular character in the popular English stage production Billy Elliot the Musical. The talented young actor broke into film with a remarkable role in The Impossible and became a worldwide celebrity when he was cast as Spider-Man in June 2015. Besides his portrayal as the most recent Peter Parker/Spider-Man, Holland is known for his voice roles in such animated movies as Onward and Spies in Disguise. The rising star is also set to play major roles in the upcoming films Uncharted, Chaos Walking, and Cherry, the last of which will be directed by Avengers: Endgame directing brothers Anthony and Joe Russo. Holland is also set to star as Spider-Man in at least one more future solo film, and will likely make appearances in other upcoming MCU films or Disney+ originals. 
Holland's role as Spider-Man in the Marvel Cinematic Universe
RELATED: How Can Marvel Make The Next Spider-Man Movie the Best One Yet? Give Side Characters an Upgrade
Related post url: 
The property rights for the character of Spider-Man are somewhat complicated, but due to various acquisitions made by the Disney company, the current interaction of the web-slinger is officially a part of the Marvel Cinematic Universe. Holland's version of Spider-Man has had two solo films Spider-Man: Homecoming and Spider-Man: Far From Home. A third film in the series has been announced for a November 5, 2021 premiere, but due to reshuffling due to coronavirus (COVID-19) precautions, this date could change. The first appearance of the current Spider-Man was in Captain America: Civil War and Holland's portrayal was a major part of both Avengers: Infinity War and Avengers: Endgame.
There has also been a recent non-MCU version of the Spider-Man character, or more accurately many versions in one film. In 2018, the animated Spider-Man: Into the Spiderverse introduced fans to seven different versions of the web-slinging hero and was originally going to include a voice cameo from Holland. These various Spider-personas were Miles Morales (Shameik Moore), Peter B. Parker (Jake Johnson) Gwen Stacy (Hailee Steinfeld), Spider-Ham (John Mulaney), Peni Parker (Kimiko Glenn), and Spider-Man Noir (Nicolas Cage). The popular film also featured a regular flavor Peter Parker, who was voiced by Chris Pine. Holland's excellent portrayal plus all of these Spider-people have helped make the character more popular than ever. Holland is only 24 years old, which means he could and likely will have many more years and performances as Spider-Man left in him. 
Do fans want a new Spider-Man?
Marvel is starting its fourth phase of movies, and fans hope that Holland is a major part of this phase and the next. Fans love the way Holland portrays both Peter Parker and  Spider-Man, and the character has never been more popular. These Marvel fans do not want anyone else to play the hero, at least for the time being. These same fans also want Holland's Spider-Man to be a central figure in the future of the MCU, and the box office success of his solo films will likely help that happen. The biggest obstacle to this happening is the ever-changing rights agreements between Disney and Sony for Spider-Man and other Marvel properties. According to Indiewire, Holland's willingness to work with both companies will hopefully keep him as the live-action Spider-Man for years to come. As it stands today, both studios share the character and the future production of films, but unfortunately, these types of agreements can quickly end without warning.