Tom Holland's Spider-Man Tattoo Isn't Easy to Show Off
One of the most beloved of the Marvel Cinematic Universe's actors has to be Tom Holland, currently inhabiting the role of Spider-Man.
The Marvel Cinematic Universe isn't just home to some of the most compelling characters in any franchise. It's also home to some great actors putting in great performances as those characters. Comic fans have come to love Robert Downey Jr.'s portrayal of Tony Stark as well as Chris Evans' depiction of Captain America. There's hardly a bad performance among the bunch. 
One of the most beloved of the MCU's actors has to be Tom Holland, currently inhabiting the role of Spider-Man. Did you know Holland even got a Spider-Man tattoo, and that it isn't particularly easy to show off? 
Tom Holland's time as Spider-Man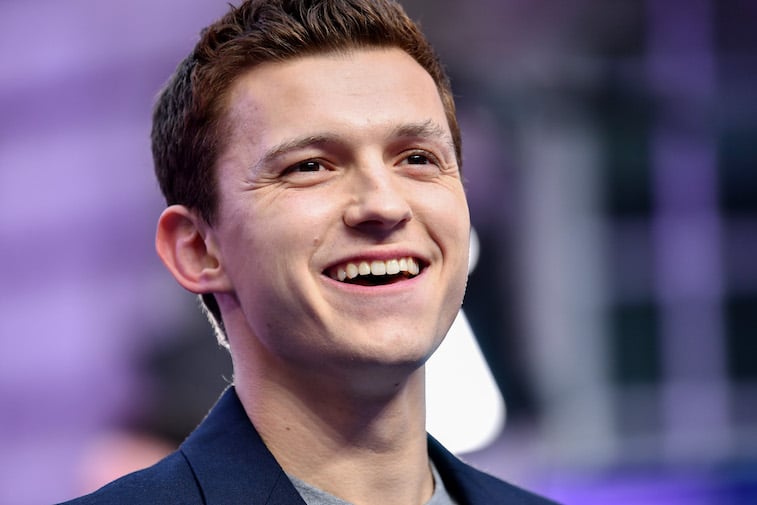 The web crawler has appeared in quite a few films. Holland is the third actor to take up the web-shooters. Tobey Maguire and Andrew Garfield preceded him.
When the MCU began, Spider-Man was off-limits due to Sony owning the rights to the character. Following the flop that was The Amazing Spider-Man 2, Sony made a deal with Marvel to get Spidey into the MCU. That's when they cast Holland. 
Holland began playing Spider-Man in 2016's Captain America: Civil War. In that film, he participated in the famed airport tarmac battle sequence between the majority of the MCU's heroes. He squared off against Winter Soldier, Falcon, Ant-Man, and Captain America in memorable fashion.
From there, he'd star in two standalone Spider-Man films: Spider-Man: Homecoming and Spider-Man: Far From Home. He also starred in Avengers: Infinity War and Avengers: Endgame. 
Holland is on tap to star in at least one more MCU Spider-Man film, and fans couldn't be happier with that development. 
How Tom Holland was cast as Spider-Man
Holland has been a huge hit as Peter Parker. While McGuire starred in some beloved films and Garfield even breathed some life into the character, Holland has portrayed Spider-Man as he was intended in the comics: a teenager who's half cocky and half figuring out how to be a superhero.
Though McGuire played him as a teenager in the first film, he was significantly older at the time. 
One interesting tale is the story about how Holland was cast — or more specifically, how he found out he was cast. According to Mental Floss, Holland found out the same way everyone else did: over Instagram. 
"I basically had been auditioning for about five months and after my final audition they said, 'You'll find out tomorrow.' Fast forward six weeks I was still waiting, still waiting, then one day Marvel just posted on their Instagram, 'Go to our website to find out who the new Spider-Man is.' And that's it, I just found out online! They didn't call me up or anything," 
One thing's for sure: Marvel hasn't doubted that decision. Holland has been a smashing success from the second he put on the blue and red. 
Tom Holland's Spider-Man tattoo isn't easy to show off
For Holland, Marvel's casting decision was a life-changing one. It's opened doors for him that wouldn't be open otherwise. Being cast as a superhero is great for any actor's career, but thriving in the role is even better. Holland has become a legitimate box office star. Earlier this year he voiced the lead character in the latest Pixar film, Onward. 
The role of Spiderman was obviously a major get for Holland, and he wanted to commemorate that in a very permanent way. That's why he got a Spider-Man tattoo. But where is it on his body exactly? Not the most conspicuous place. 
According to Sports Retriever, Holland has a Spider-Man logo tattooed on the bottom of his foot. That means that very few people could even possibly see the ink even if they tried.
For Holland, it has to serve as a constant reminder of the role that changed his career for the better. It's no wonder he'd want to honor that with a tattoo.