A Tom Petty Music Video Caused a Huge Controversy for 'Promoting Cannibalism'
The advent of MTV allowed artists like Tom Petty to gain increased exposure with music videos. He was grateful for the development and also got great enjoyment from making music videos. While the videos increased his popularity, Petty explained that one music video landed him in a bit of hot water. Not only was it partially responsible for the launch of the Parents Music Resource Center, but it also faced accusations of promoting cannibalism.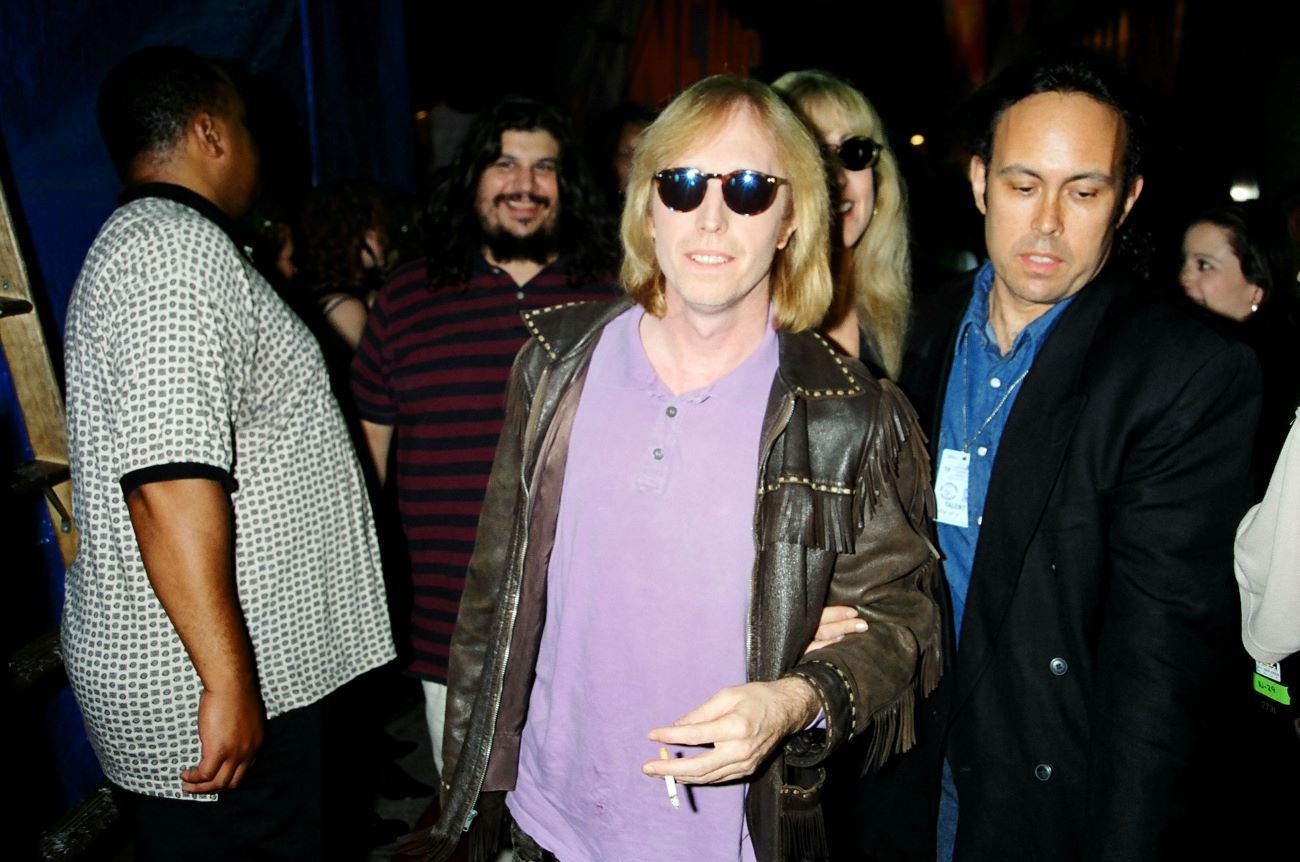 'Don't Come Around Here No More' was originally a Stevie Nicks song
Petty released a video for "Don't Come Around Here No More" in 1985. The song was a hit for him, but his friend Stevie Nicks was initially going to record it. After spending the night with Eurythmics Dave Stewart, she woke up in a panic. She still loved The Eagles' Joe Walsh, so she kicked Stewart out and told him, "Don't come around here no more."
Stewart wrote a song, using Nicks' words as the title. Initially, he meant to give it to her, but she missed the recording session. Instead, Stewart and Petty recorded it.
"Dave wrote that song for me and we took it in with Jimmy Iovine, then we called Tom and he came down. I went home because I was tired and when I came back the next day it was all written, and it was fantastic," she said in the book Stevie Nicks: Visions, Dreams, and Rumours by Zoë Howe. "Being a huge Tom Petty fan, I listened and said, 'So, what, I'm going to rewrite this song and write better words than Tom Petty did?' I was very pissed off, and at the same time, very much enamored with the song. I knew this was going to be the second coming of Tom Petty."
The Tom Petty music video was controversial
The song's music video was a psychedelic, Alice in Wonderland-inspired trip in which Petty played the Mad Hatter. Video director Jeff Stein didn't know if Petty would like the concept.
"I was little leery of pitching it to Tom, because at the time, in my mind, he was this straight-ahead rocker and maybe wouldn't be that adventurous," Stein told Yahoo. "For him to be in basically a costume melodrama, after whatever his image was before, was very daring, I thought. And he got totally into it. It was very Quentin Crisp. I loved it. He really went for it."
The final product was the subject of controversy. Toward the end, guests at the Mad Hatter's tea party slice up Alice and eat her as cake. It was reportedly part of why Tipper Gore launched the Parents Music Resource Center. The group aimed to establish a rating system for music.
"Apparently, Tipper's daughter saw that scene and freaked out — and then Mom started taking notice of what was going on, on MTV," Stein said. "And I'm not kidding: I was cited for promoting cannibalism by a parents/teachers group. I thought, 'Well, this has to be a career high, if you can bring back cannibalism as a fad!'"
According to Stein, the final cut could have been even more shocking.
"We had put strawberry jam as a filling [in the cake], so when Tom was chopping it up, that kind of red strawberry sauce was going all over the place," he said. "It looked more like a slasher thing. But we weren't going to include that in the final piece."
MTV also made Tom Petty cut a shot of his face out of the video
MTV agreed to play the video, but they asked to remove a shot of Petty's face.
"[MTV] actually made me edit out a scene of my face when we were cutting her up/ They said it was just too lascivious," Petty explained. "It was just a shot of me grinning, and they were like, 'Well, you can do it, but you can't enjoy it that much.'"
The MTV Music Video Awards nominated the video for Video of the Year, Viewer's Choice, and Best Direction. It ultimately won for Best Special Effects.
RELATED: Bob Dylan Said His Tour With Tom Petty Was a Creative Nightmare: 'I Couldn't Wait to Retire'