Tom Petty 'Never Listened' to His Collaboration With Lindsey Buckingham: 'I Hated That Record'
Tom Petty greatly respected Lindsey Buckingham. Still, he said he never listened to the song they made together in the 1990s.
Tom Petty grew close with the members of Fleetwood Mac, particularly Stevie Nicks and Lindsey Buckingham. He forged a lifelong friendship with Nicks and had a deep appreciation for Buckingham's musical vision. He even collaborated with Buckingham on a song for the 1996 film She's The One. Though he respected Buckingham, the song wasn't one of Petty's favorites. He said that he never listened to the record that held their collaboration.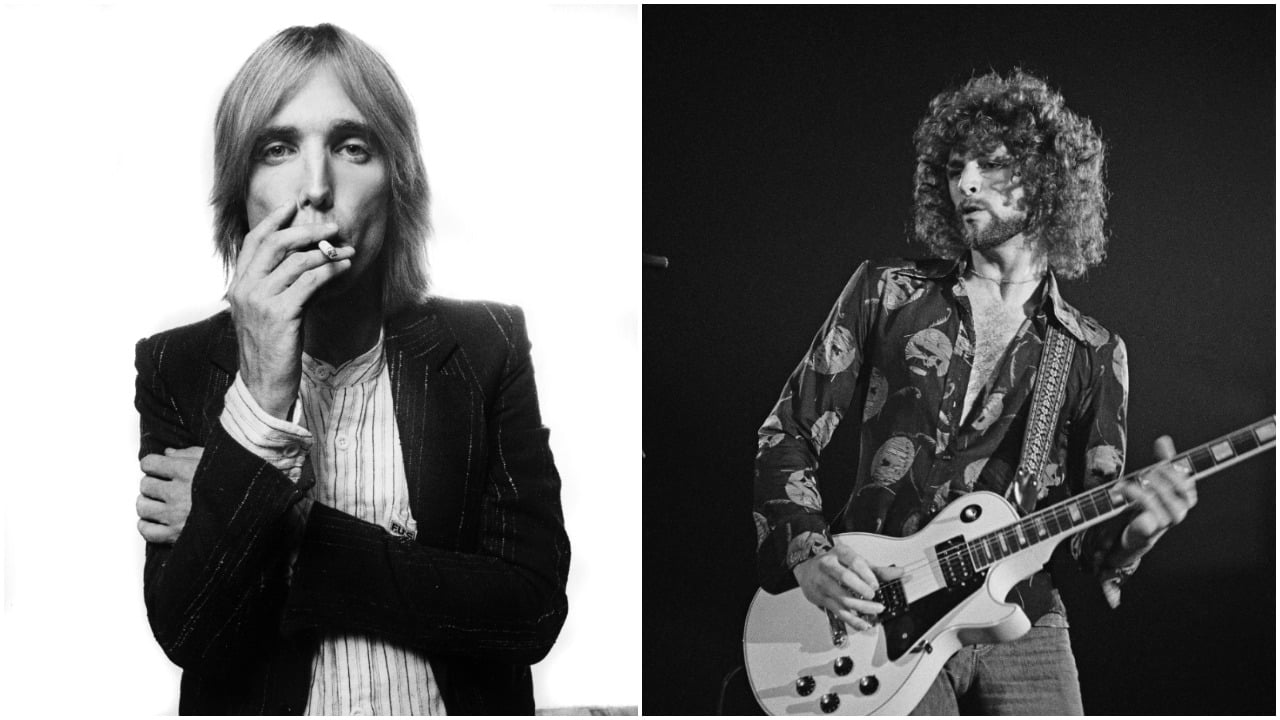 Tom Petty was wary of Fleetwood Mac when he first discovered them
Petty held a great deal of respect for the members of Fleetwood Mac, but he didn't necessarily think of them as a rock 'n' roll band. In his eyes, they produced soft, corporate rock. He even said this to Nicks, which infuriated her. 
"This long debate ensued about how you get those credentials," Petty explained, per the book Gold Dust Woman: The Biography of Stevie Nicks by Stephen Davis. "And I love that band, have the greatest respect for Lindsey [Buckingham] and Mick [Fleetwood], but I didn't see them as a rock & roll band. I thought her journey was different than mine. I didn't always agree with her musical taste, and she didn't always agree with mine. My frustration with her was, 'You need somebody to remind you what you're capable of. You get too easily distracted by bulls****ers that want to make a hit. I don't know why you're doing all this synthesizer rock.'"
He does not listen to his collaboration with Fleetwood Mac's Lindsey Buckingham
Despite this belief, Petty collaborated with Buckingham on the song "Walls (Circus)." Buckingham provides background vocals. Looking back, Petty said he was disappointed he ever did it. 
"The one with Lindsey on it?" Petty said to Men's Journal. "Never listened to it. I hated that record – the whole idea of it offended me. I only did it because I didn't have anything else to do. I was single and living on my own, and this idea came up, and I liked Ed and thought he was pretty sharp, so I wrote him a couple of songs. And then it just kept mushrooming into, 'Do the whole thing.' So I took some stuff I hadn't used in Wildflowers, really crummy versions, badly mixed, and put them on there. It was terrible, really. I'm disappointed I did that."
Tom Petty invited Lindsey Buckingham to join his band
Though he wasn't the biggest fan of their collaboration, Petty said Buckingham impressed him. He even invited the other musician to join the Heartbreakers. 
"I do remember trying to talk Lindsey into joining the band that night," he said. "Stevie [Nicks] wasn't playing with them at the time, so I said, 'Why don't you just join our band and get the heat off of me?' I never wanted to be the front guy — I got that job and I've been stuck with it ever since."
Buckingham never did end up joining the band. Knowing about the offer likely would have infuriated Nicks, though. She was a big fan of Petty's work. She made it clear that she would have dropped Fleetwood Mac for a chance to play with Petty's group.