Tom Petty Was 'Pissed' About the Success of a Stevie Nicks Single
In 1981, Tom Petty and Stevie Nicks collaborated on the song "Stop Draggin' My Heart Around" on Nicks' album, Bella Donna. The song was a major hit and contributed to the resounding success of Nicks' first solo venture outside of Fleetwood Mac. The collaboration also helped sow the seeds of a decades-long friendship between Nicks and Petty. Despite all this, Petty said that the song's success was a bit irritating.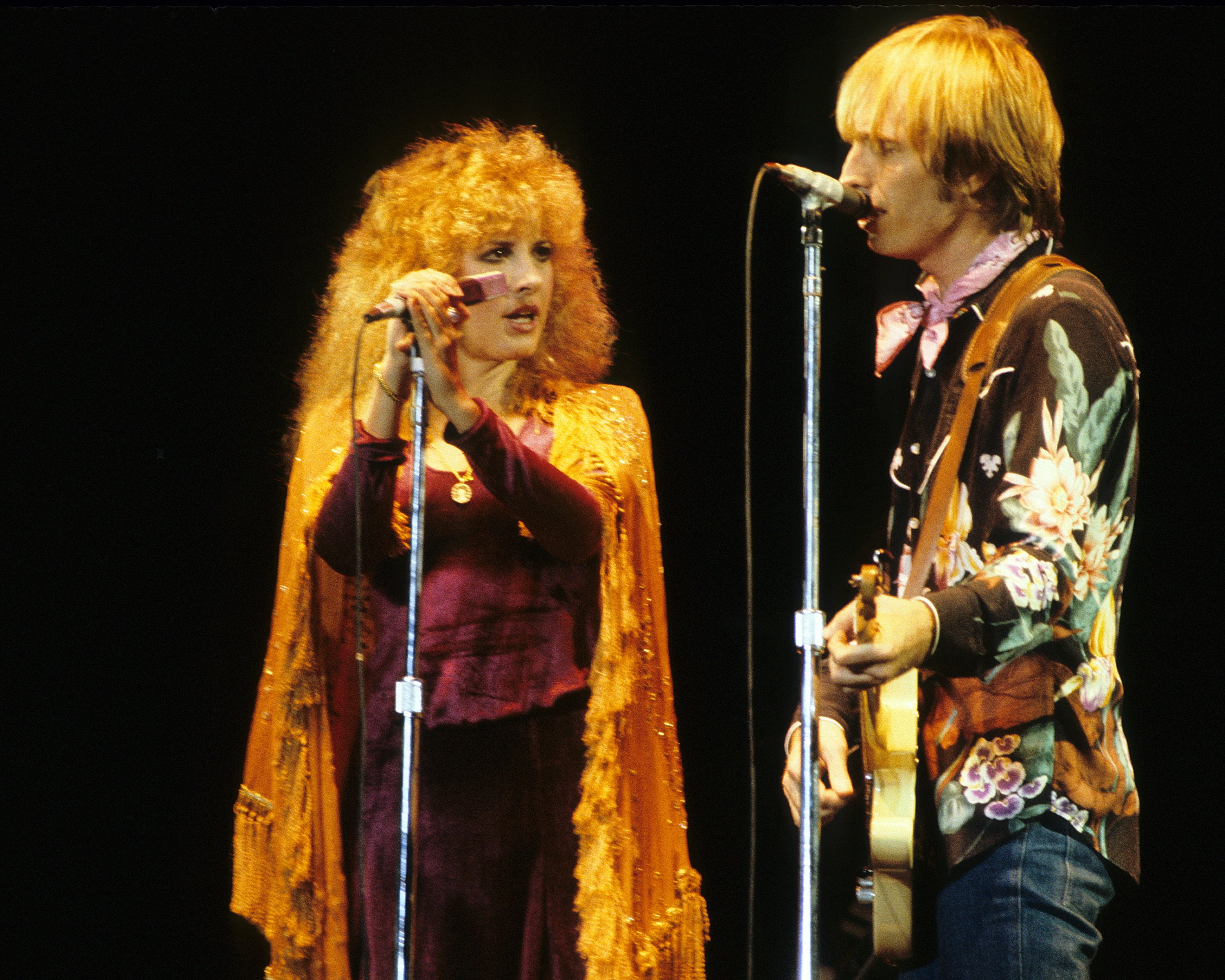 Tom Petty inadvertently set Stevie Nicks up with a boyfriend
Nicks wanted Petty to produce Bella Donna. Though he gave it a shot, he soon realized that it wasn't a good fit for him.
"I realized I couldn't do this," he said, per the book Gold Dust Woman: The Biography of Stevie Nicks by Stephen Davis. "There were too many hangers-on, just too many to have to get through. We never had guests in the studio. I wasn't used to it."
Petty recommended his producer, Jimmy Iovine, to Nicks. They started working on the album together and quickly began dating. In a short time, Nicks was basically living at Iovine's house.
He wasn't excited about the success of 'Stop Draggin' My Heart Around'
Petty initially wrote the song "Insider" for Nicks, but when it came time to give it away, Petty realized he couldn't do it.
"I loved it," he said in the book Conversations With Tom Petty by Paul Zollo. "I thought it was one of my best songs to that point and I cut it there, just me and my guitar. And then Stevie sang it with me. And then we put the band on after. And by the time the track was coming to fruition with the band and everything, I was getting a little depressed about giving away this song."
As a trade off, Iovine convinced Petty to give the song "Stop Draggin' My Heart Around" to Nicks. Petty was hesitant at first, but Iovine eventually won him over.
"His comeback was like, hey, this is going to buy you a house," Petty told NPR in 2017. "I'm like OK [laughter]."
Petty joked that the record's success was a bit irritating.
"It pissed me off because it became a huge hit," he said.
He was releasing an album at the same time as Nicks, which put his work in a difficult position.
"They came out roughly the same time, and Stevie's record was huge," he said. "And so it was an awkward position for us because it was billed as 'Stevie Nicks with Tom Petty & The Heartbreakers,' and a lot of the radio programmers didn't want to have two Tom Petty & The Heartbreakers songs around the same period. Especially while one was getting this extreme amount of airplay. So it was a little awkward for us."
Tom Petty and Stevie Nicks eventually became friends
Despite his irritation, Nicks and Petty eventually became good friends.
"As time went by, and we hung out a bit, we got to know her more and more, she would come over to my house and just hang out and play records or whatever," Petty said. "And we'd sing a bit. We used to sit around and play the guitar and sing."
They remained close until Petty's death in 2017.
RELATED: Tom Petty Wanted a Comment He Made About Bob Dylan Taken Out of His Biography