Tom Petty Revealed How He and Stevie Nicks Spent Their Time Together
After some considerable effort on her part, Stevie Nicks secured a spot as one of Tom Petty's close friends. She remained a constant in his life from the time they met in the late 1970s until Petty's death in 2017. Over those decades, they grew quite close. Petty once shared how he and Nicks nearly always ended up spending time together.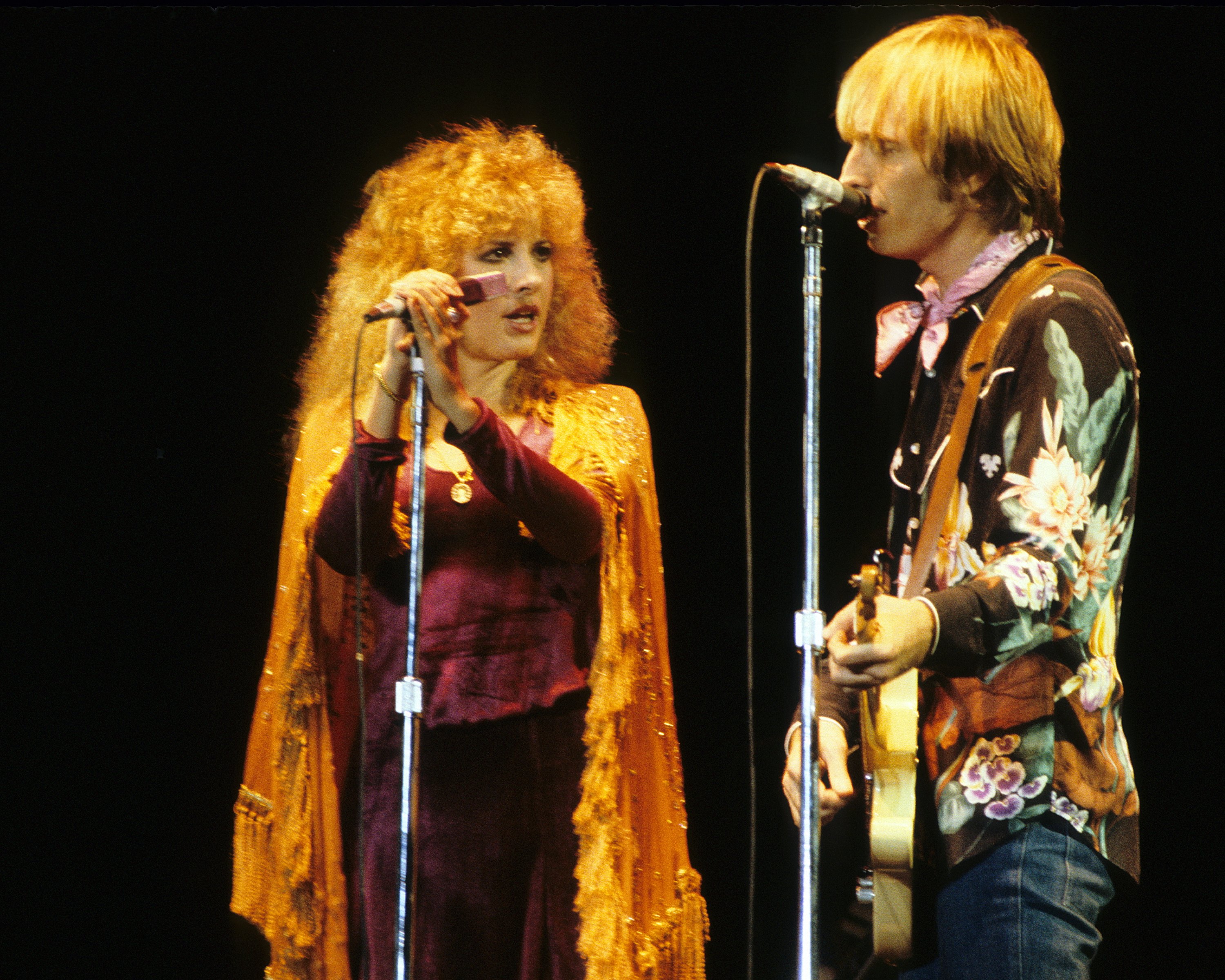 Tom Petty and Stevie Nicks became friends after some hesitation on his part
When Petty and Nicks met, she was a massive fan of his music, and he didn't know what to make of her.
"She was this absolutely stoned-gone huge fan," Petty said in the book Conversations With Tom Petty by Paul Zollo. "And it was her mission in life that I should write her a song. And we were a little wary of Stevie. We didn't quite know whether to like Stevie or not, because we kind of saw this big corporate rock band, Fleetwood Mac, which was wrong — they were actually artistic people. But in those days, nobody trusted that sort of thing and we just kept thinking, 'What does she want from us?'"
What she wanted was a song. And while Petty thought she was sweet with a powerful voice, he wasn't sure if he could work closely with her. Eventually, though, he gave her the song "Stop Draggin' My Heart Around." Through all this collaboration, they also formed a lifelong friendship.
He shared how they liked spending time together
Petty and Nicks grew close through music.
"As time went by, and we hung out a bit, we got to know her more and more, she would come over to my house and just hang out and play records or whatever," Petty explained. "And we'd sing a bit. We used to sit around and play the guitar and sing."
Over the years, even after they'd long since established a friendship, Petty and Nicks spent much of their time together singing.
"[Stevie and I] used to do that from time to time: just sit around and sing," he said. "And sometimes run a tape recorder, and we'd play it back, have some drinks. She used to visit me quite often. Come over, and we'd always wind up singing. So I love to sing with Stevie."
Stevie Nicks said she would never get over Tom Petty's death
Though Petty toured up until the last week of his life, Nicks explained that he was not well. 
"He should've canceled, and he should've just gone home and gone to the hospital. But not Tom," she said, per HuffPost. "He was gonna go down that river. And so, God bless him, he finished his tour at the Hollywood Bowl. Three shows. And one week later he died — but he got down the river. So Tom, I know you're standing next to me cause you always have been for so many years."
She explained that she would have a hard time recovering from the loss of her friend.
"The loss of Tom Petty has just about broken my heart," she said. "He was not only a good man to go down the river with, as Johnny Cash said, he was a great father and he was a great friend. He was one of my best friends. My heart will never get over this."
RELATED: Tom Petty Accidentally Set Stevie Nicks Up With a Boyfriend and Wouldn't Have Been Happy If He Found Out