Tom Petty Ripped Into His Label Because They Were Mad at His 'SNL' Set
TL;DR:
Tom Petty made regular appearances on SNL.
Tom Petty wasn't happy to hear that his label didn't like his SNL performance.
After this, Tom Petty sought out a better relationship with record executives.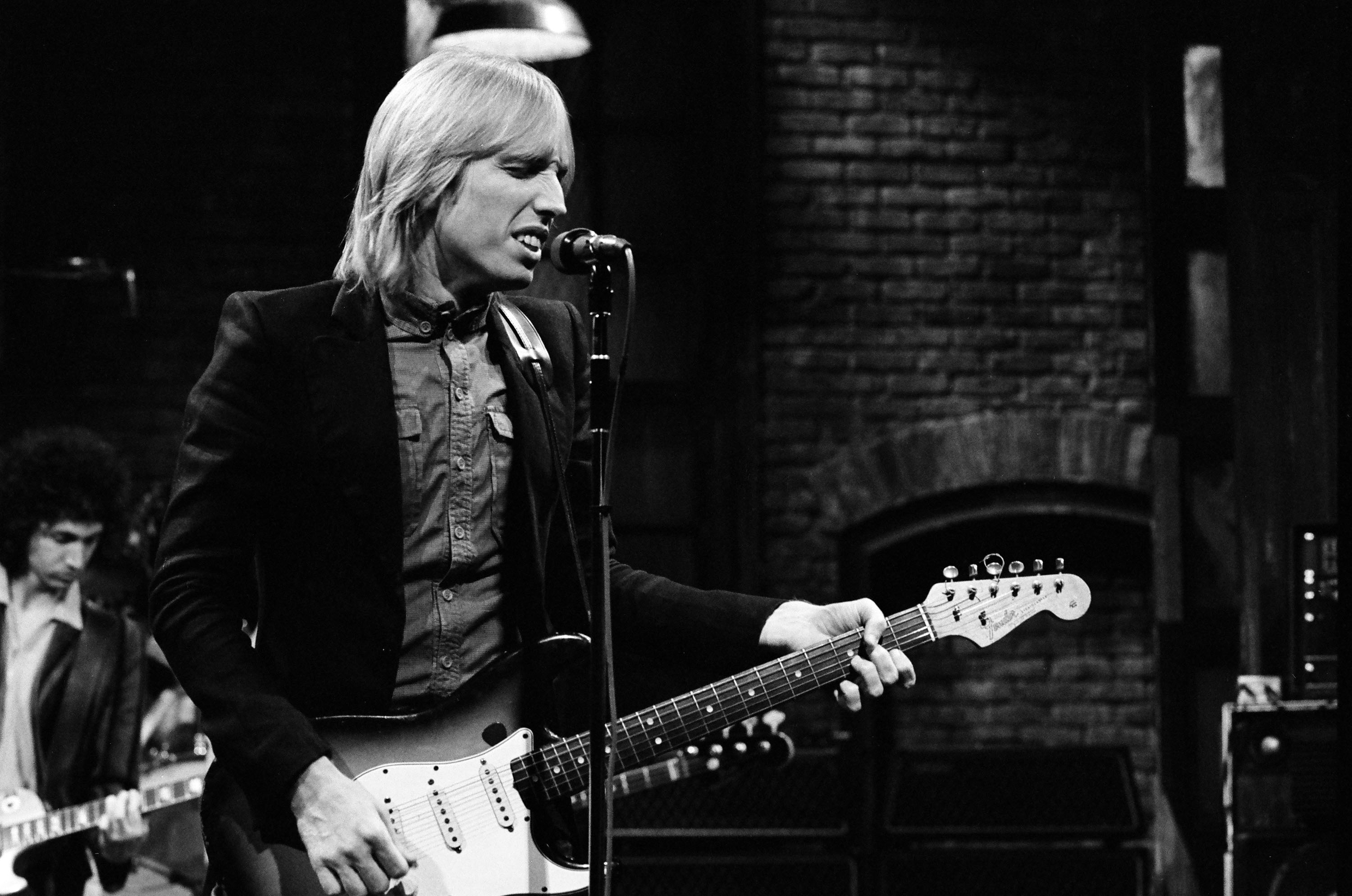 Tom Petty appeared on Saturday Night Live in 1989 to promote his debut solo album, Full Moon Fever. Though his label initially rejected the album, it was selling well, with the best performing song being "I Won't Back Down." His label expected him to perform the song on the sketch show, but Petty had other plans. Afterward, they were not happy with him. When he found out about that, Petty made an angry call to a record executive.
Tom Petty made multiple appearances on 'SNL'
Petty appeared on SNL eight times in his career. Per the Petty Archives, he first performed on the show with the Heartbreakers in 1979. At the time, the band was promoting the album Damn the Torpedoes.
The band made their final performance on the show in 2010 to promote their album Mojo. In the episode, Petty also appeared alongside Andy Samberg and Alec Baldwin in a digital short.
Tom Petty made an angry call to his label when they complained about his 'SNL' performance
Petty's record label expected him to play "I Won't Back Down" on SNL and were not happy when he didn't. Record executive Al Teller made his frustration clear to Petty's producer, Tony Dimitriades.
"I guess he was entitled, as the head of a record company, to want to promote his single," Dimitriades said in the book Petty: The Biography by Warren Zanes. "So I left, then called Tom to discuss a number of things. And on that call, I mentioned that Al Teller wasn't happy that the band didn't do 'I Won't Back Down' on the show. Tom immediately goes, 'What do you mean he's not happy?' I say, 'Well, you know, he's paying for this.' But Tom says, 'He's not happy? I'm promoting the record, but he's not happy?"
Petty demanded Teller's phone number, which Dimitriades refused to give him. Petty hung up on him and, several minutes later, Dimitriades realized he should tell people at his office not to give Petty Teller's number. He was already too late, though. Petty had gotten the number and lambasted Teller over the phone. 
"Sometimes you have to consider what you think is right and act on it," Petty said. "But, yeah, I really sandblasted his hood over that one."
He wanted a better relationship with record executives
Petty wanted to pursue a better relationship with his record executives. He liked the type of relationship that his friend George Harrison had with executive Mo Ostin.
"Tom called me and said he met someone from the music business at a dinner," Dimitriades explained. "I'm thinking, 'Interesting.' He didn't have a history of mixing with the industry types. I asked who it was, and he told me Mo Ostin and Lenny Waronker. He says, 'They're fantastic guys, and I want to be on their label.'"
He was in contract to produce two more records for MCA, but then he planned to move to Warner Bros. MCA was not happy, but things didn't turn out too bad for them. The band's final album with the label was a Greatest Hits record, but they also put a new song, "Mary Jane's Last Dance," on it. The song was a hit, and the record sold 12 million units.
RELATED: Bob Dylan Said His Tour With Tom Petty Was a Creative Nightmare: 'I Couldn't Wait to Retire'