Tom Petty Said His Friendship With Bob Dylan Was Easy Because He Treated Him 'Like Anybody Else'
Tom Petty greatly admired Bob Dylan. Despite this, Petty made a point to never treat Dylan any differently than he would treat another person.
Unlike many people, Tom Petty said he wasn't intimidated by Bob Dylan. By the time they met, Dylan was a songwriting legend with a reputation for being a tad prickly. The people around Dylan worked hard to appease him. Despite this, the two men formed an easy friendship. Petty believes this is because he refused to treat Dylan like anything other than a normal person.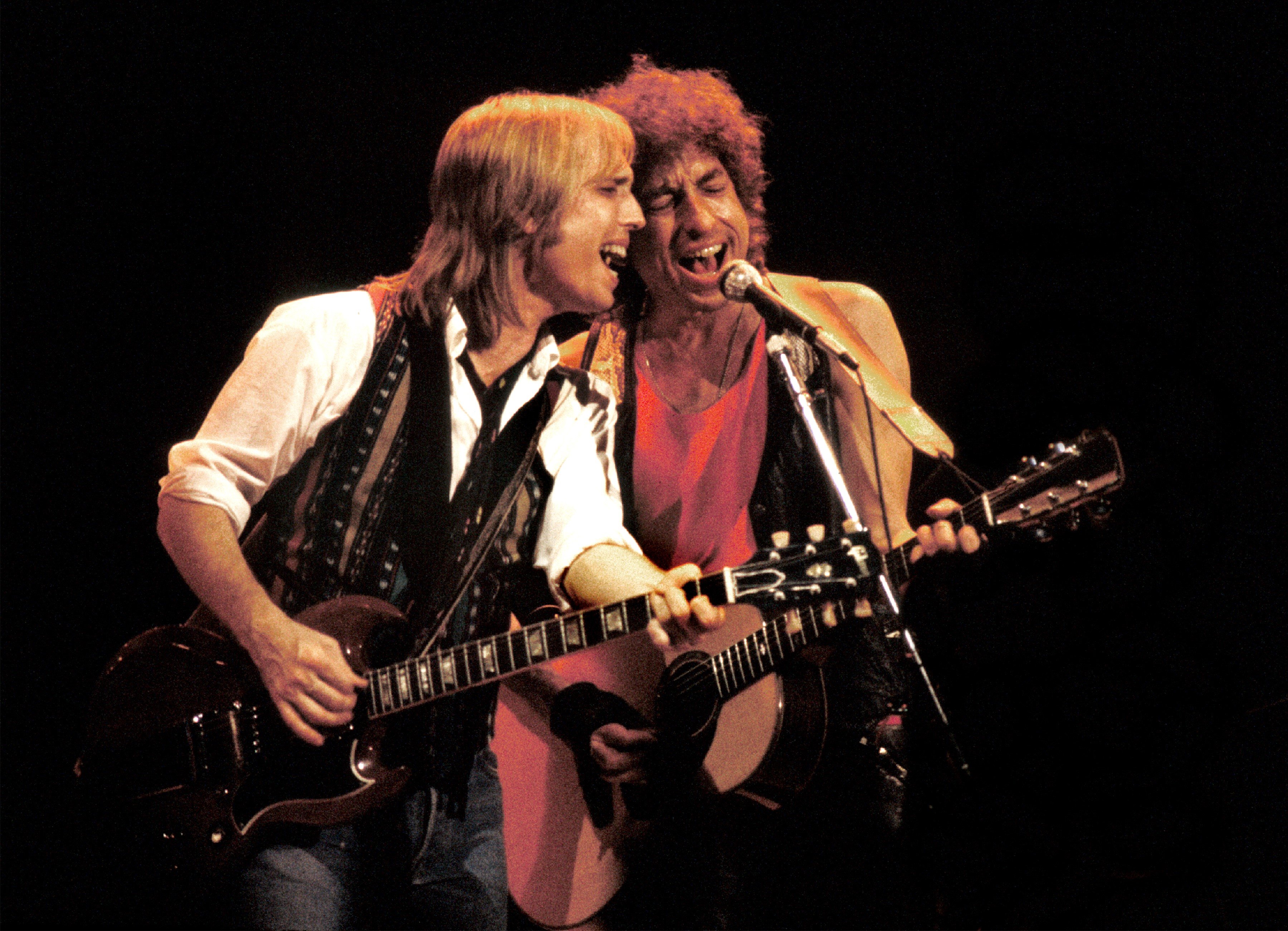 Tom Petty admired Bob Dylan when he was still a teenager in Florida
Dylan was releasing albums and commanding audiences when Petty was still in high school. Petty was impressed by the other musician's talent.
"We hadn't heard Dylan [growing up in Florida] until 'Like A Rolling Stone' came out as a single," he explained, per American Songwriter. "And we loved that right away. We learned that, did it in the show. We learned all his singles. We didn't have Dylan albums until Blonde on Blonde [1966]. I had heard Highway 61 Revisited [1965]. A friend of mine had that. But I actually bought Blonde on Blonde. That's where I really got into Bob. And I started to really dig his thing."
Years later, Petty got the opportunity to tour with Dylan, where Petty said he learned a lot from the other musician. They also performed together in The Traveling Wilburys.
Tom Petty said he formed an easy friendship with Bob Dylan
Dylan could be a bit irritable, so much so that one concert promoter told the road crew to stay away from him on tour, per Vulture. Petty believed that Dylan's talent as a songwriter and performer generated a good deal of myth surrounding him. This caused people to act strangely around him.
"I'll tell you this about him: I saw a lot of people running circles around Bob, being afraid of him, or afraid to say what was on their mind," he said. "Trying to anticipate what he was trying to say or do."
Petty refused to act like this around Dylan. He believed that this is what fostered a natural, easygoing friendship between them.
"I always found that if I asked Bob a direct question, I would get a direct answer. So maybe our friendship wasn't that difficult, because I made up my mind that I would treat him like anybody else," he explained. "Though I was certainly in awe of his talent. But people are just people. And I don't remember ever asking him a question when he didn't give me a direct answer.
The 'Tangled Up In Blue' singer honored his late friend in concert
The Traveling Wilburys only released two albums, but Petty and Dylan's friendship stretched on in the years after the group dissolved. Following Petty's death in 2017, Dylan issued a public statement.
"It's shocking, crushing news," he said, per NME. "I thought the world of Tom. He was great performer, full of the light, a friend, and I'll never forget him."
Several weeks after Petty's death, Dylan performed his song "Learning to Fly" in concert.