Tom Petty Said He Got Emotional Listening to The Traveling Wilburys' Song 'End of the Line'
Tom Petty said The Traveling Wilburys' song 'End of the Line' made him emotional. However, he loved all the music he and the supergroup made.
Musician Tom Petty loved making music with The Traveling Wilburys. His experience recording with George Harrison, Bob Dylan, Roy Orbison, and Jeff Lynne, changed his life. Just hearing their song "End of the Line" made Petty emotional.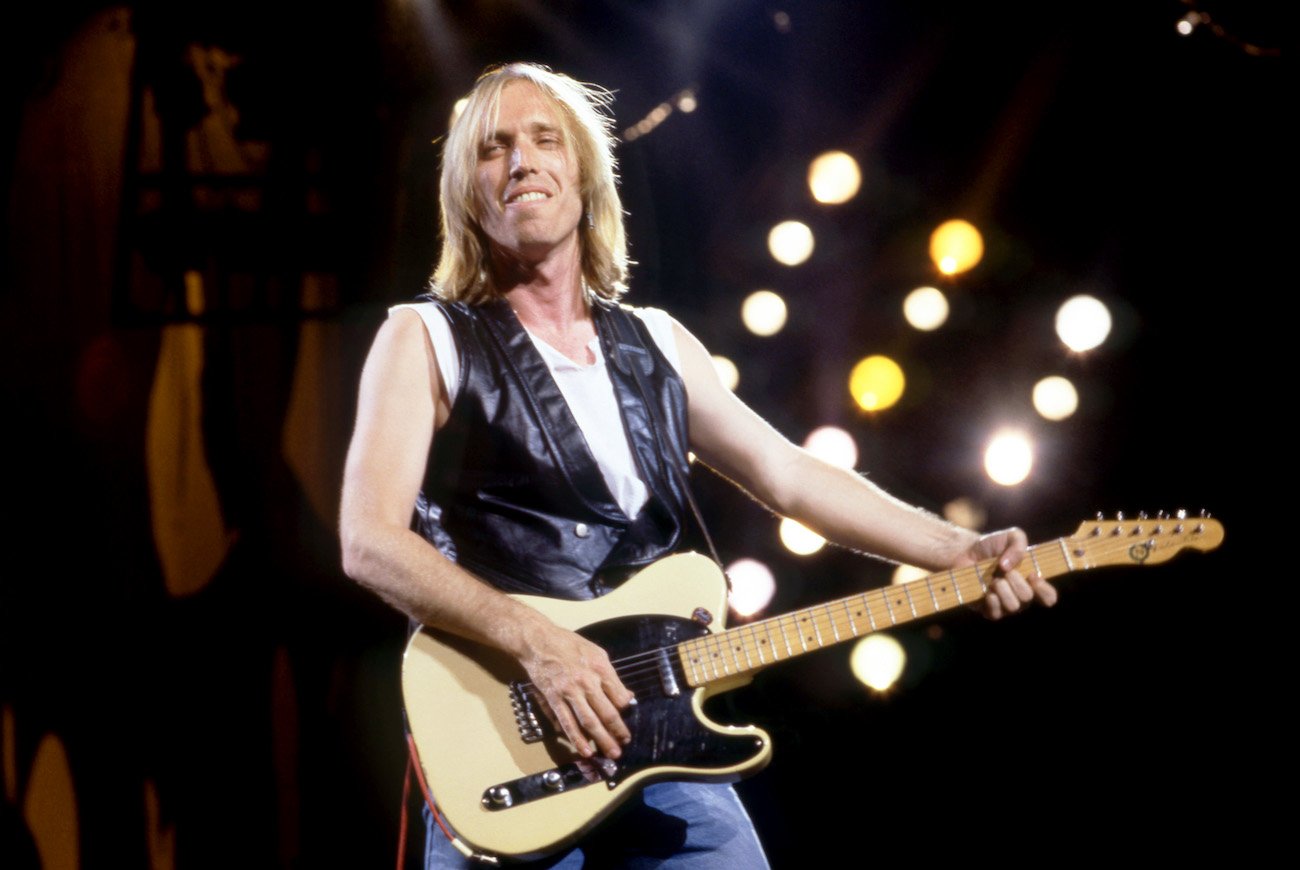 Tom Petty joined The Traveling Wilburys by accident
George Harrison formed The Traveling Wilburys by accident. After recording his 1987 album, Cloud Nine, Europe wanted an extra song for a 12-inch single.
That night, he told Lynne and Orbison he needed a song quickly. Lynne agreed to help, and Orbison told the guys to call him when they found a recording studio.
Then, George remembered that Dylan had a studio in his garage and called him to see if they could use it. Dylan agreed. George then went to Petty's house to pick up his guitar. Petty wasn't going to miss the action, so he asked to join.
When they all arrived at Dylan's garage, George and Lynne started writing the song. George began to think it was silly having all the guys there but not on the record. It was a once-in-a-lifetime moment having all five of them in one studio. So they all joined in.
Looking around Dylan's garage, George saw a box that said, "Handle With Care." So, they formed the lyrics around that phrase. When they finished recording, George knew the song was too good for a European 12-inch. He kept hold of it until he decided to get everyone to record a whole album.
Somehow, all five musicians were available in May 1988. They gave themselves nine days to record The Traveling Wilburys Vol. 1. It was magical for everyone.
Petty said The Traveling Wilburys' song 'End of the Line' made him emotional
In 2007, Petty told Mass Live that he was grateful to have been a part of The Traveling Wilburys. "I was just happy to be there," Petty said. "I always felt I was blessed to be there at all, and if I helped at all I was just grateful."
Petty said that "End of the Line" made him the most emotional of all The Traveling Wilburys' songs. "There's one number, 'The End of the Line' – whenever I hear that it's just very emotional for me," he said.
"I really think that's the Wilburys at their best, it was just a terrific time. How often do you write a song that's for four or five people? It's not very often that happens but we really collaborated and put our heads together and made those songs happen."
The Heartbreakers frontman loved his time in the supergroup
In a video about the making of The Traveling Wilburys Vol. 1, Petty said recording with The Traveling Wilburys was a great experience. "The thing I guess that would be hardest for people to understand is what good friends we were," he said.
"It really had very little to do with combining a bunch of famous people, it was a bunch of friends that just happened to be really good at making music."
Petty continued to Mass Live, "It was all great. It's hard to think of a best thing. You're in the best band you've seen, with all your heroes who are also your friends. It's still hard to conceive, just a fabulous thing."
The musician's only regret was that the supergroup stopped making music together and didn't tour. Otherwise, Petty's time in The Traveling Wilburys was perfect.