Tom Petty Said His Record Label Was 'Furious' With Him After His 'SNL' Performance
In 1989, Tom Petty and the Heartbreakers appeared on Saturday Night Live to promote Petty's debut solo album, Full Moon Fever. He'd already been through a number of ups and downs with the album, as his label initially rejected it. By the time he appeared on the show, however, he had a hit single with "I Won't Back Down." His label expected Petty to promote it on the live show and was furious when he chose not to.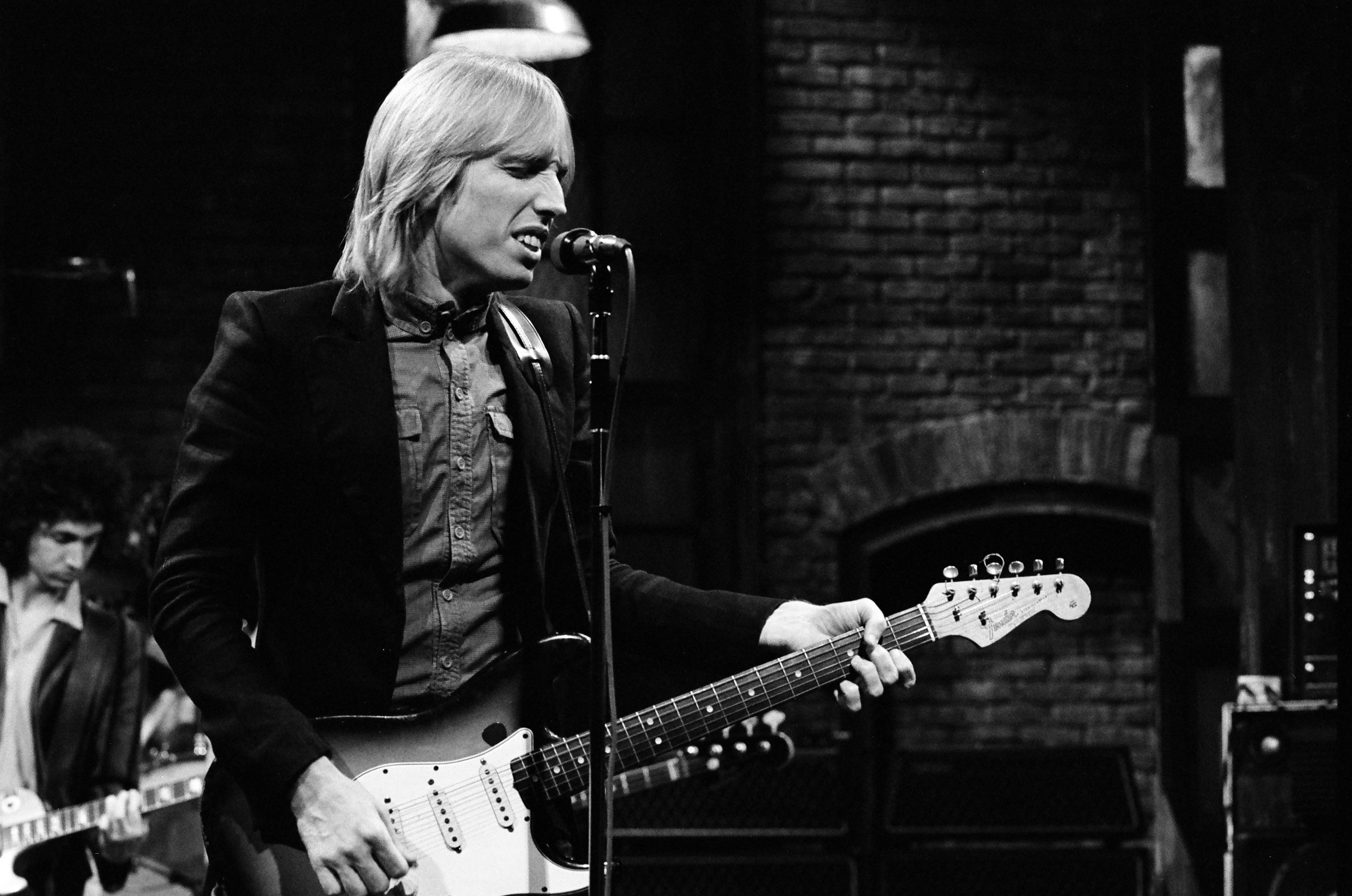 The record label initially turned down the album 'Full Moon Fever'
By the time Petty began working on Full Moon Fever with his Traveling Wilburys bandmate Jeff Lynne, he'd been a successful musician for years. Therefore, it came as a bit of a shock when his label, MCA, didn't want to move forward with the album.
"It's the only time in my life that a record's been rejected," Petty said in a 2005 interview with Billboard. "And I was stunned. And I was so high on the record, and I tried to think, 'What did I do wrong?' They said they didn't hear any hits, and there turned out to be, like, four or five hits on the record, some of the biggest ones I ever had."
Petty didn't give up on the album, just set it aside for a bit.
"I just thought, It's just stupid. I made this really good record and they don't want it. But I didn't, like, go to work on another one," he said. "I just joined the Wilburys, and this just sat on the back burner. That was actually when I signed to Warner Bros."
Ultimately, though, Petty put the record out with MCA.
"We signed with Warner Bros, for when this deal ran out and just didn't say anything about it, but then a different bunch of bosses came in and they took the same record back and were like, 'That's more like it, that's it, we'll put it out.'"
Tom Petty said his label did not appreciate his 'SNL' performance
The album was a huge success, reaching number 3 on the Billboard Top 200. Though it was a solo album, he appeared on SNL with the Heartbreakers. As the single at the time was "I Won't Back Down," MCA expected Petty to play it. Petty did not. The band first played "Runnin' Down a Dream," and later followed it with "Free Fallin'." 
"I don't think we had a hit ballad ever until 'Free Fallin,'" Petty said. "And I remember with that, there was some question. I went on, and the single at the time was 'I Won't Back Down,' and I played 'Free Fallin,' and MCA was just furious at me. But my thinking was, "I Won't Back Down' is already a hit, let's play something they don't expect.' I'm sure it helped the record later. Sometimes you just gotta do what you think is right."
"Free Fallin'" peaked at number 7 on the Billboard Hot 100 Singles chart and is one of Petty's best-known songs.
Tom Petty appeared on 'SNL' multiple times
Petty's 1989 appearance on SNL marked his third on the show. Per The Petty Archives, the band first appeared on the comedy series in 1979. Along with the Heartbreakers, Petty appeared on the show seven more times. Their final appearance was in 2010, when Petty also made a cameo in a digital short.
RELATED: How Stevie Nicks Formed a Lifelong Friendship With Tom Petty by 'Refusing to Go Away'