Tom Petty Was Surprised George Harrison Liked Him so Much: 'That Was Awkward'
Tom Petty and George Harrison performed together in the Traveling Wilburys and were friends. Petty was surprised by how close they became.
Tom Petty and George Harrison performed together in the Traveling Wilburys, but they were also close friends. Petty revealed that they formed a quick connection, which he found surprising. He spoke about their friendship and what it meant to him to be so close to the former Beatle.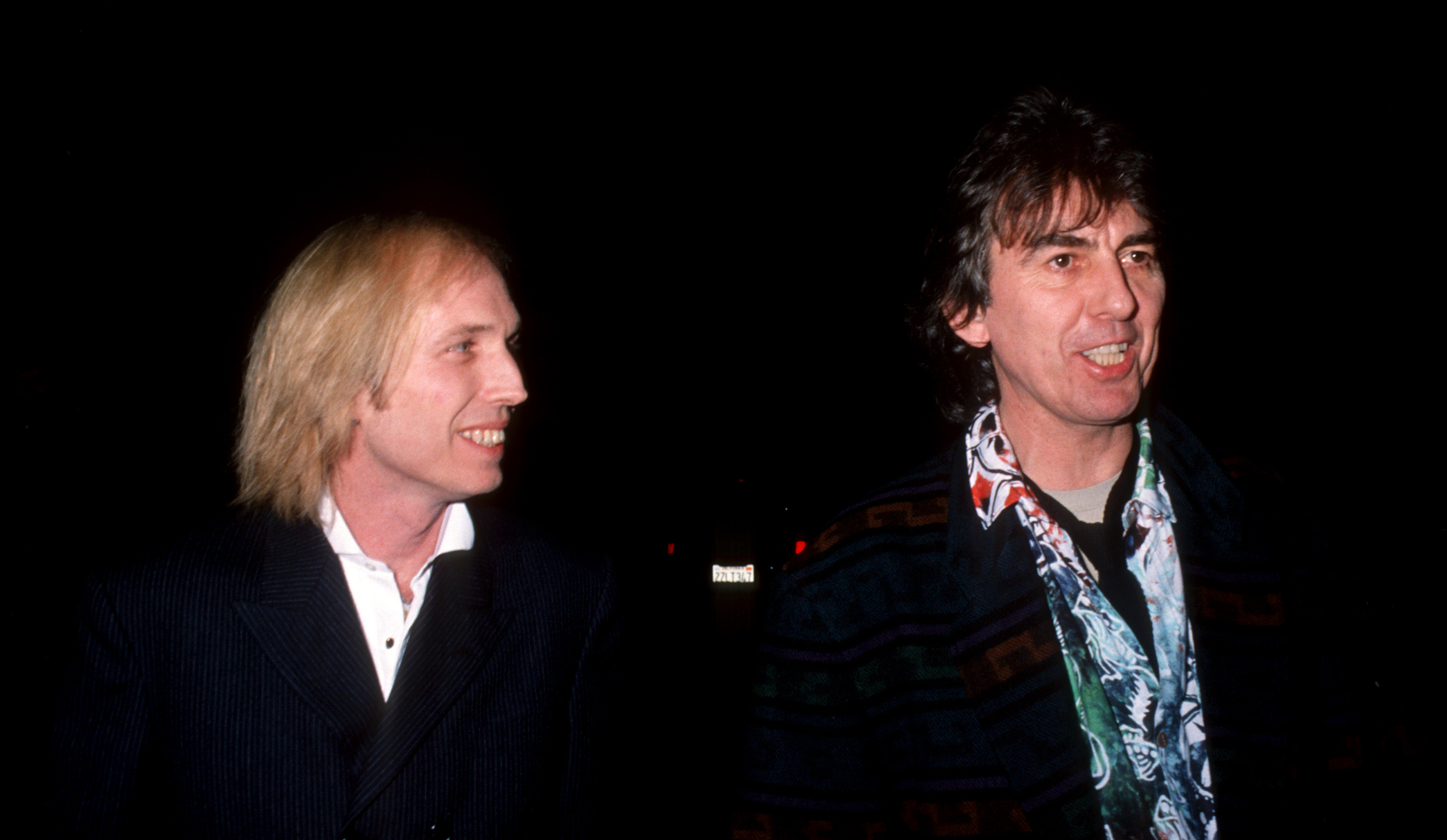 Tom Petty knew he wanted to be a musician because of The Beatles
One of Petty's childhood idols was Elvis, but he knew that he wanted to be a musician from the first time he saw The Beatles perform. Because of their enthusiasm, he saw music as a way out of getting a job that he didn't want.
"Suddenly the road was clear; you could see what to do," he told the Independent. "You were coming up to 14, faced with getting a job and wanting to avoid that at all costs. They looked like they were having so much fun playing this rock'n'roll music, and really not answering to anyone. So in every neighborhood, there were kids with electric guitars forming bands. And I just got on with it."
Tom Petty was surprised that George Harrison became his close friend
Years later, Petty found himself performing with Harrison, a former Beatle. After being a fan of the band for so long, Petty was shocked that Harrison liked him.
"I was surprised he liked me that much," he told Rolling Stone in 2014. "He was immediately a hangout pal. That was awkward. I'd tell him, 'How do we deal with this? You're a Beatle.' He'd be like, 'Yeah, whatever. That was a long time ago.'"
He shared that the two musicians became close almost immediately.
"There was some kind of weird click," he told Rolling Stone in 2001, per The Petty Archives. "It felt like we had known each other all our lives, and in a very personal way. We wound up just hanging a lot."
The relationship was extremely meaningful to Petty.
"That's the thing I needed in my life, the older-brother figure I never had," he explained. "And it was someone who had been through such an extraordinary thing in rock & roll. When I needed to talk to somebody, I could phone him, and he would have a pretty fresh outlook on it."
The Heartbreakers frontman shared what he missed about George Harrison
Harrison died in 2001. The following year, Petty shared what he missed about his old friend.
"His enthusiasm was very contagious in a recording session, in a writing session. He just had unbridled enthusiasm. One of the things I'll miss most is when he used to drop by and he would always have a guitar or a ukulele in his hands most of the evening," he said. "He taught me so much guitar. I miss him showing me the guitar and some Beatles lick that I could never figure out. He would slow these licks to me, and they would be the simplest things in the world, but they'd eluded me because I didn't think they could be that simple. But what a beautiful player he was. He just had that extreme taste. He really was something on the guitar."