Tom Selleck Wants 2 More Seasons of 'Blue Bloods,' Says It Would Lead to Better Episodes
It's up in the air if we will get more seasons of Blue Bloods. But one person who isn't afraid to say he wants to do more is Tom Selleck. Find out why the actor wants to sign on for two more seasons instead of one.
The future of 'Blue Bloods' is unclear
Season 10 of Blue Bloods showed the Reagan family after Eddie (Vanessa Ray) and Jamie (Will Estes)'s wedding. The season is coming to a close early because production was halted due to the coronavirus pandemic.
Fans are left wondering if the show will return for another season. Things will be left off with the episode "Family Secrets" where someone who knows Frank's late son, Joe visits the police commissioner.
Sean (Andrew Terraciano) gets a very different storyline in the finale. IMDb describes the episode with "After getting a match from an unknown relative from a DNA network, Sean Reagan does some detective work to figure out who this mystery person is; Frank gets a personal request from a woman (Bonnie Sommerville) to transfer her son to a safer assignment."
The finale aired on May 1. CBS also showed on its social media accounts the virtual Reagan family dinner.
Tom Selleck was previously offered a 1-year deal for 'Blue Bloods'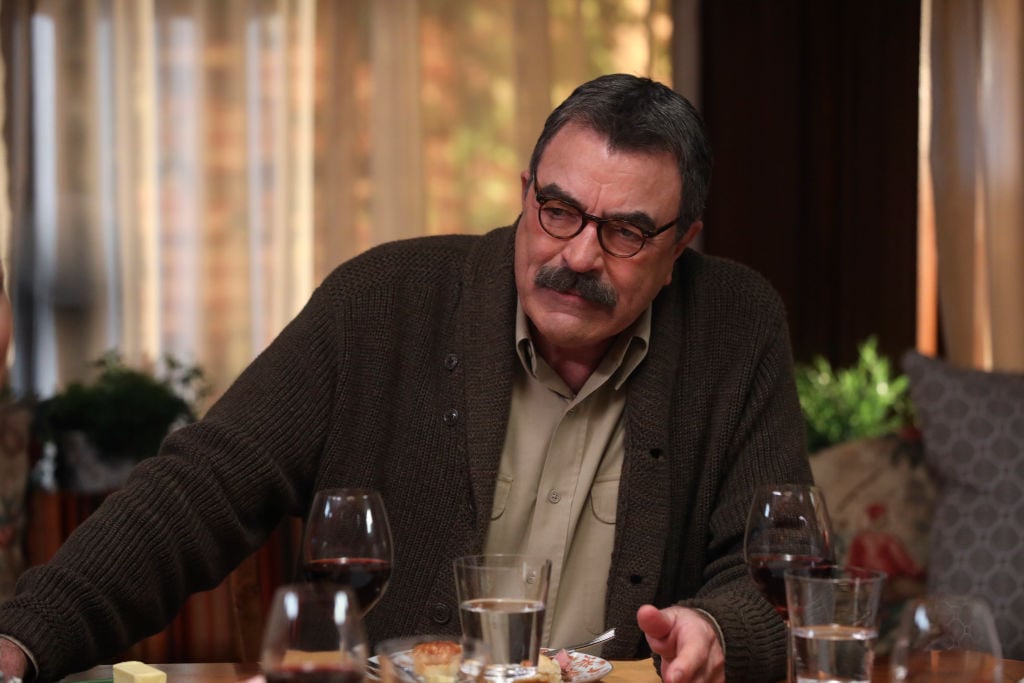 It was previously announced that Blue Bloods would return for season 10, and Selleck signed on to do another year. He revealed why he didn't sign on to do more seasons.
"Well, let me say publicly, they didn't offer me a two-year deal, and I don't know why," he told Deadline. "I signed up for a year because that's what they were offering. I love the show. Don't tell CBS that because I got to be a good negotiator."
Selleck went on to show his loyalty to the show and his fellow co-stars. "These people are related. So, as long as my fellow actors wanted to come back, and that was my only real criteria, I was coming back," he said.
Now there is a question again of whether the show will continue for more seasons. Selleck made it known how much more he wants to do and why.
He wants 2 more seasons of the show
Blue Bloods was previously continued for one more season. If the star had anything to say about what happens next, he would get a longer deal.
"Well, I'm negotiating with CBS about next season," Selleck told TV Insider. "I'd like them to order two seasons. We can do much better shows if we know where we're going."
He continued, "This show has lasted because the characters have been allowed to grow and change. The potential is limitless in my opinion. The cast seems to love each other; I sure love them. The actors are doing phenomenal work. Everybody's very much aware that this is maybe a once in a lifetime opportunity—a show that's found its way and is welcomed by an audience. I'm ready to go back when it's okay to start again."
The good news for fans is that Selleck would like to do at least two more seasons. They will have to wait for an official announcement about the future of Blue Bloods.