'Tom Swift' Cast: Meet the Stars of the 'Nancy Drew' Spinoff
The CW's 'Nancy Drew' spinoff, 'Tom Swift,' premieres on May 31 — here's a guide to the show's cast and their characters.
We're only a few weeks away from the premiere of the CW's Nancy Drew spinoff series, Tom Swift. Taking inspiration from the 1910 book series of the same name, the show will follow the titular inventor as he explores scientific conspiracies in his quest to find the truth about his father's disappearance. While you wait for the premiere, learn who's who with this guide to the Tom Swift cast and their characters.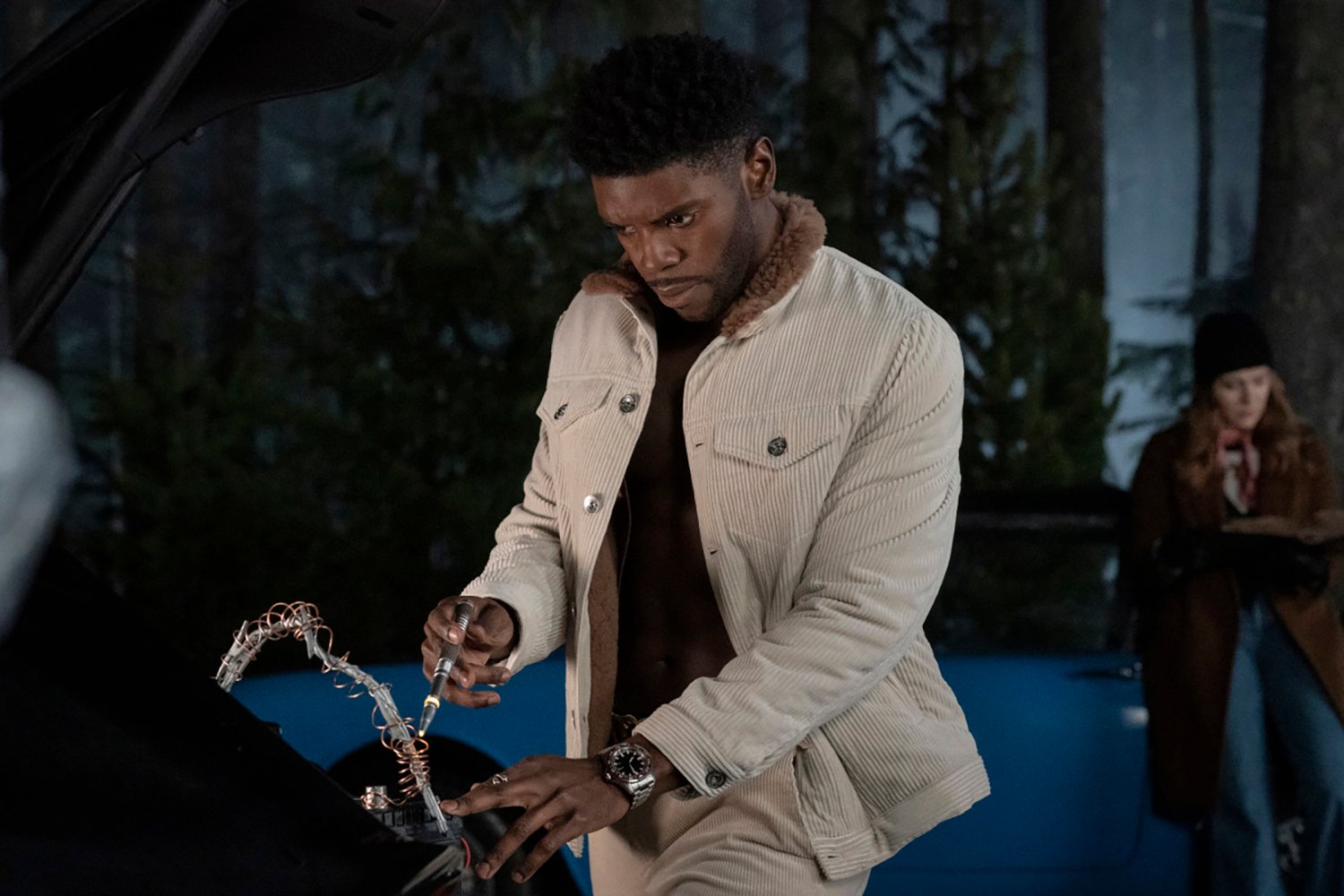 Tian Richards as Tom Swift
Tom Swift himself will be played by Tian Richards, whom fans may recognize from 2017's Being Mary Jane or 2018's Dumplin'. According to the CW's Tom Swift synopsis (via Comicbook.com), Tom is "an exceptionally brilliant inventor with unlimited resources and unimaginable wealth." He's also "devilishly charming" and "a man with the world in the palm of his hand."
However, as the mystery of Tom's father's disappearance begins to unravel, the inventor will have to leave his wealth behind and stay ahead of an "Illuminati-scale cabal" that will stop at nothing to make sure secrets are left alone.
Ashleigh Murray as Zenzi Fullerton
Even brilliant inventors need a best friend by their side. That's where Zenzi Fullerton comes in, played by former Riverdale and Katy Keene star Ashleigh Murray. As Deadline notes, Zenzi has known Tom since they were children, and she's practically part of the family.
"She's one of the few people who can keep up with Tom and read him for filth when necessary," the character description reads.
April Parker Jones as Lorraine Swift
The Tom Swift cast also includes April Parker Jones as Lorraine Smith, Tom's mother. Fans may recognize Parker Jones from Supergirl and Bel-Air. According to Deadline, her character is described as "debutante royalty with a kind heart."
She and Tom were once very close, but his father's disappearance has caused a rift between the two. As Tom dives deeper into the mystery, Lorraine will keep secrets to protect him.
Donovin Miller as Lino
The most recent Tom Swift cast addition was Donovin Miller, who starred in Diary of a Future President last year. He'll play Lino, Tom's young cousin and adopted brother. As CBR notes, Lino will begin to question his own identity and seek out help from Tom. However, Tom may not have the time for Lino as he explores these scientific conspiracies.
Marquise Vilsón as Isaac Vega
Marquise Vilsón comes to Tom Swift after roles in Blindspot and Ben Is Back. He'll play Tom's bodyguard, Isaac Vega, a "trans, pansexual and consummate badass." He has a crush on Tom, but those feelings only motivate him to be as loyal and protective as possible.
Ward Horton as Congressman Nathan Eskol
Ward Horton, who previously starred in The Gilded Age and Annabelle, will appear in Tom Swift as a Congressman named Nathan Eskol. Deadline describes Nathan as "a self-assured, charismatic, shrewd powerbroker and longtime friend of the Swift family." And though Nathan is a well-respected individual, he has a hidden agenda that "will complicate Tom's life."
Albert Mwangi as Rowan
Stepping into the role of Nathan's bodyguard, Rowan, is Albert Mwangi. He previously appeared in 2021's Bump. Apparently, Rowan has a mysterious past and a "star-crossed interest" in Tom.
LeVar Burton as Barclay (voice)
Finally, we have LeVar Burton, who is most known for playing Geordi in the Star Tek franchise. He'll lend his voice to Tom Swift as Tom's AI partner, Barclay.
"Created by the young genius when Tom was eight years old, Barclay has been by his side ever since — nimbly transferring himself to Tom's smartwatch, his tablet, his laptop, and even the screens of his car to offer astute encouragement and lightning-fast analysis," Deadline's description of Barclay reads. "He's Tom's Hype Man, Tom's confidante, and Tom's friend — with a surprising depth of emotion and a journey of his own to take."
Tom Swift premieres on May 31 at 9 p.m. ET on the CW. Stay tuned to Showbiz Cheat Sheet for more updates.