'Tommy Boy' Turns 25: Celebrate with Chris Farley and David Spade on Digital or Blu-ray
'Tommy Boy' has been making us laugh for 25 years. Here's where you can celebrate the anniversary of Chris Farley and David Spade's comedy.
Tommy Boy came out Mach 31, 1995. Turning 25 makes the movie the same age Tommy (Chris Farley) was when he graduated college. The joke in the film is that it takes him seven years, so if he started when he was 18, he'd be 25.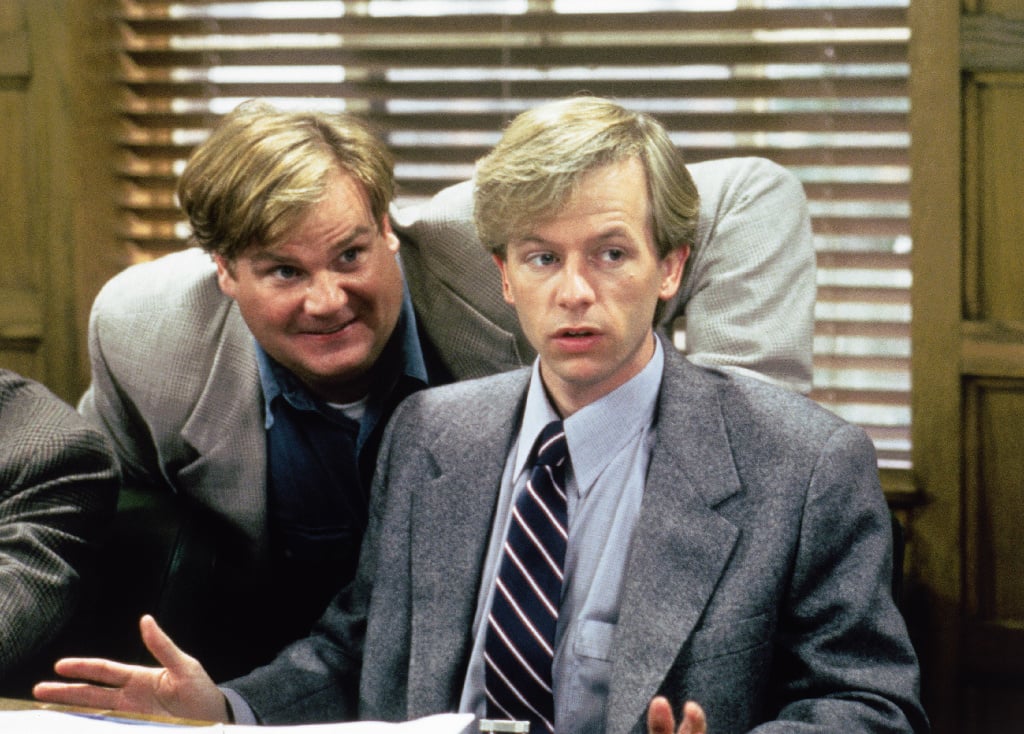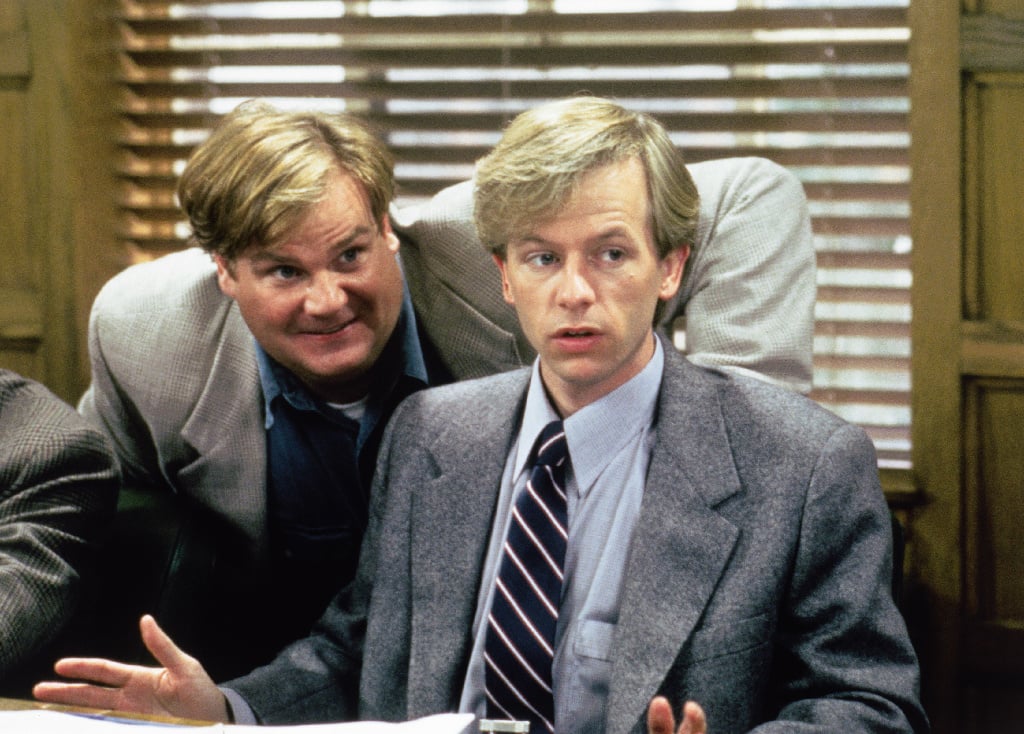 25 years later, the world needs all the laughs it can get too. Paramount Home Entertainment released a 25th anniversary Blu-ray steelbook edition exclusively at FYE, with cover art commemorating the deer scene. Even if you're stuck at home, Tommy Boy is available to rent or own on digital VOD formats to laugh with Tommy Boy for old times sake.
Chris Farley was a slapstick machine in 'Tommy Boy'
Saturday Night Live showcased Farley's physical comedy. His Chippendales sketch with Patrick Swayze is still legendary, and he would always go full throttle on the Matt Foley sketches. Farley's willingness to throw himself into slapstick is timeless and Tommy Boy gave him plenty of opportunities.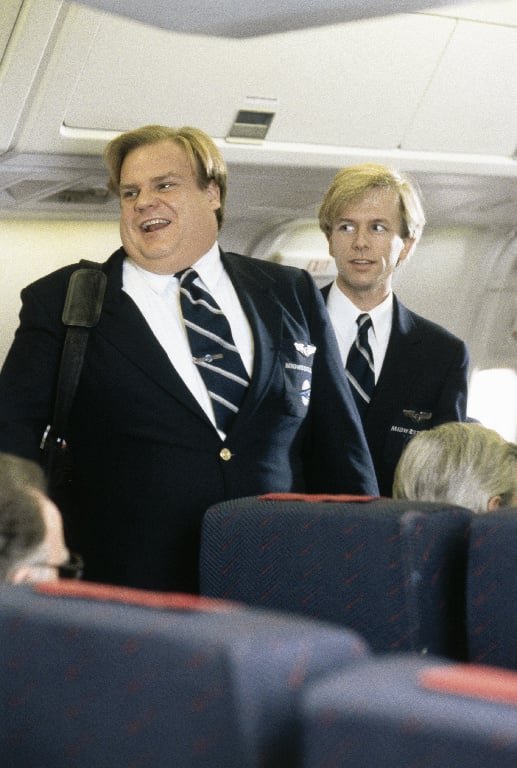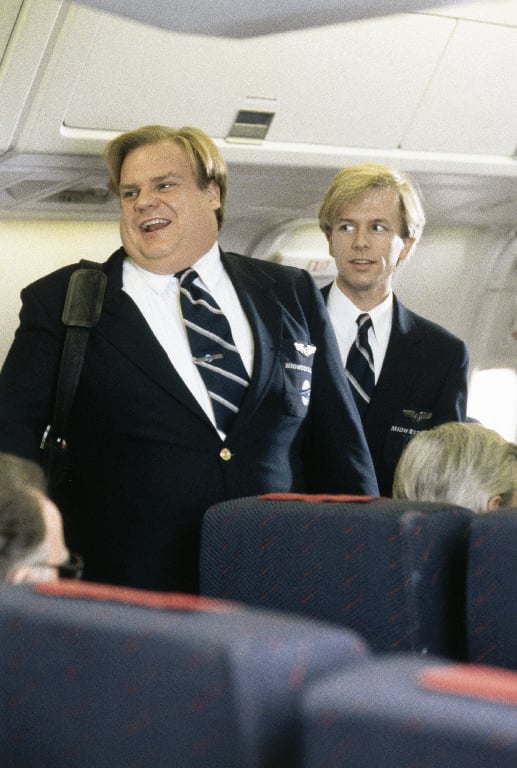 Farley would bang himself into a forklift, dive into mud, danced to "Maniac" as he hosed off, battled a car door in the background, walked right into window and more in Tommy Boy. The airline safety schtick and changing in the airplane bathroom bits are classic Farley. Of course "Fat Guy in a Little Coat" will never not be funny.
Part of Farley's charm is he wasn't just a beast destroying everything. He was endearingly innocent when he got embarrassed. He showed empathy for others caught in his path too, like when he grabs a college student by surprise and apologizes, saying, "I wish we'd known each other."
Chris Farley elevated the standard formula in 'Tommy Boy'
The plot of Tommy Boy is a variation on a fairly common plot for vehicles for Saturday Night Live stars, but also vehicles for any comedian. After his father (Brian Dennehy) dies, Tommy has to sell a certain amount of brake pads to raise enough money to save the company. Deuce Bigelow had to raise enough money to buy a new fish tank, even the Blues Brothers had to raise enough money to save the Catholic orphanage.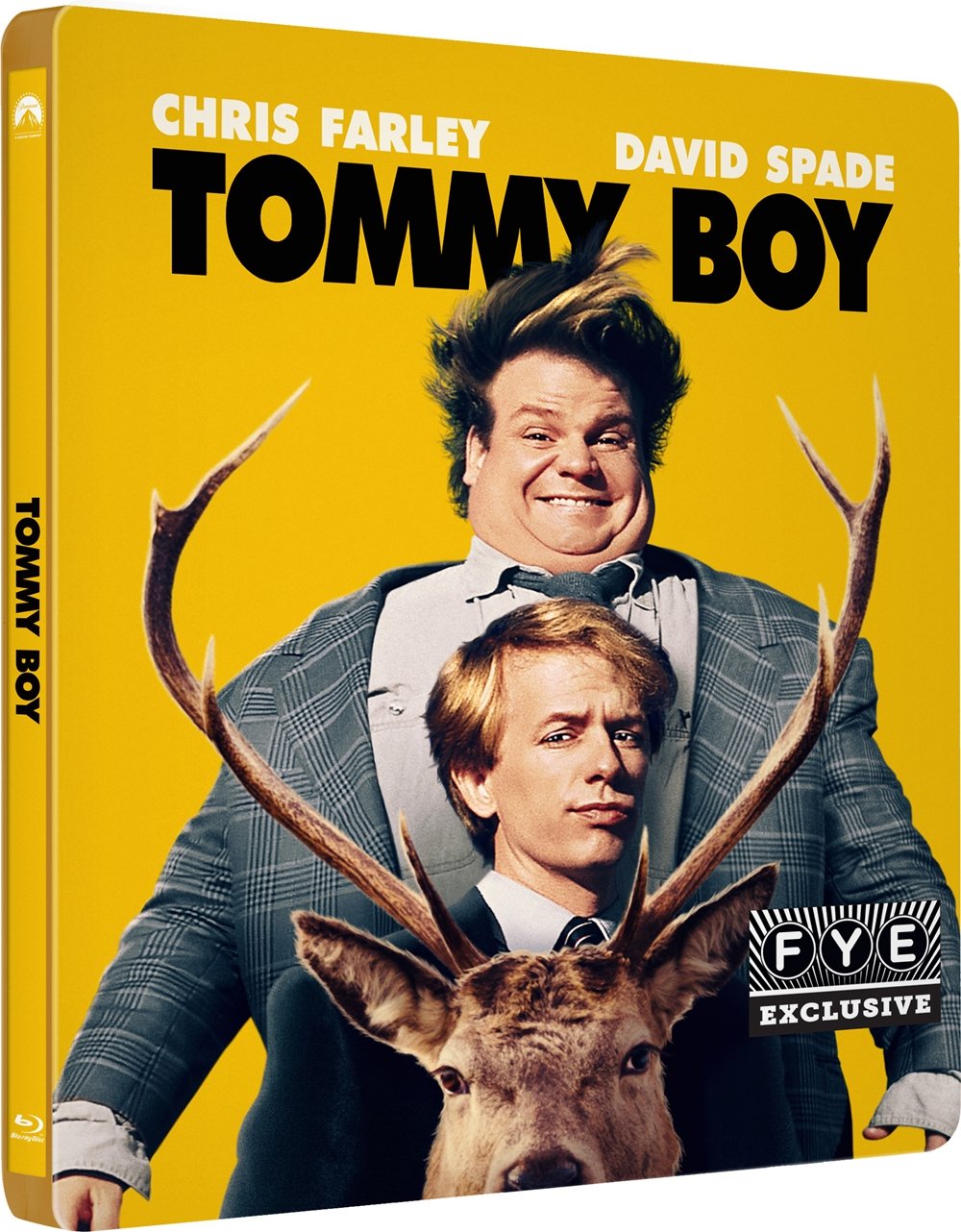 It's just an excuse to spend Tommy and Richard (David Spade) on a road trip full of set pieces. It's a disaster trip that gets worse and worse a la Plains, Trains and Automobiles. It destroys Richard's car and finds Tommy bumbling in front of many prospective sales. In 1995, it's a pre-GPS trip too. They have to use maps and fumble around getting lost too.  
It's all an excuse to put Farley and Spade in funny situations and let them riff off each other. Yet, it is rewarding when Tommy actually learns to sell. You laugh with him, but you ultimately want to see him succeed.
The most sincere Chris Farley character
Farley is game to play an idiot who doesn't know John Hancock or get Richard's insults. It seems Tommy and Farley care more about making people happy than their own well being (sadly, in the real-life tragic case of Farley).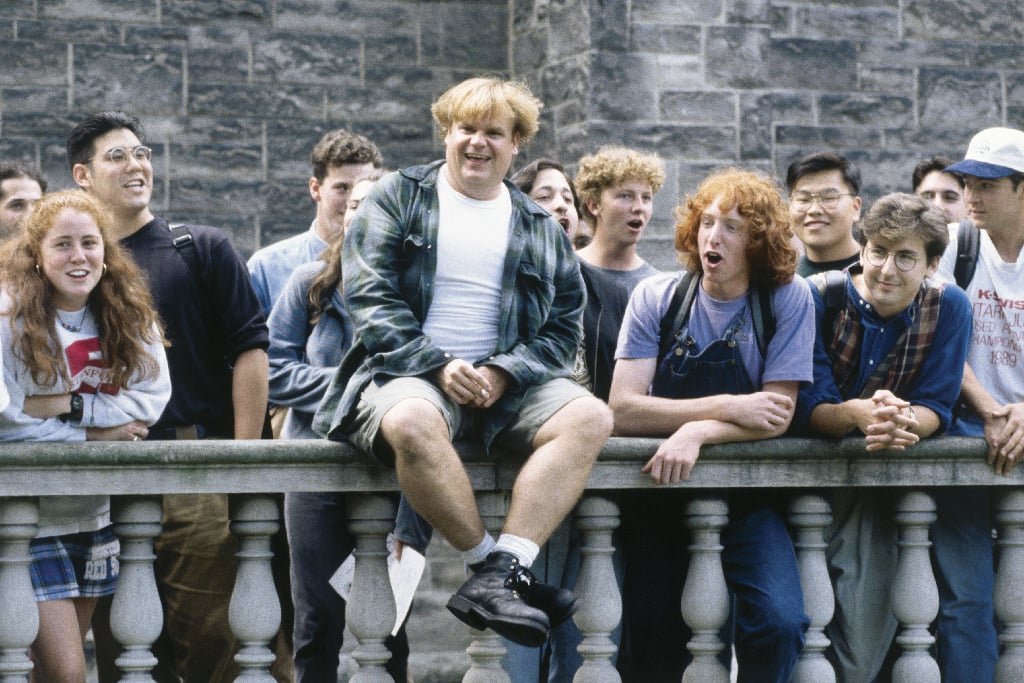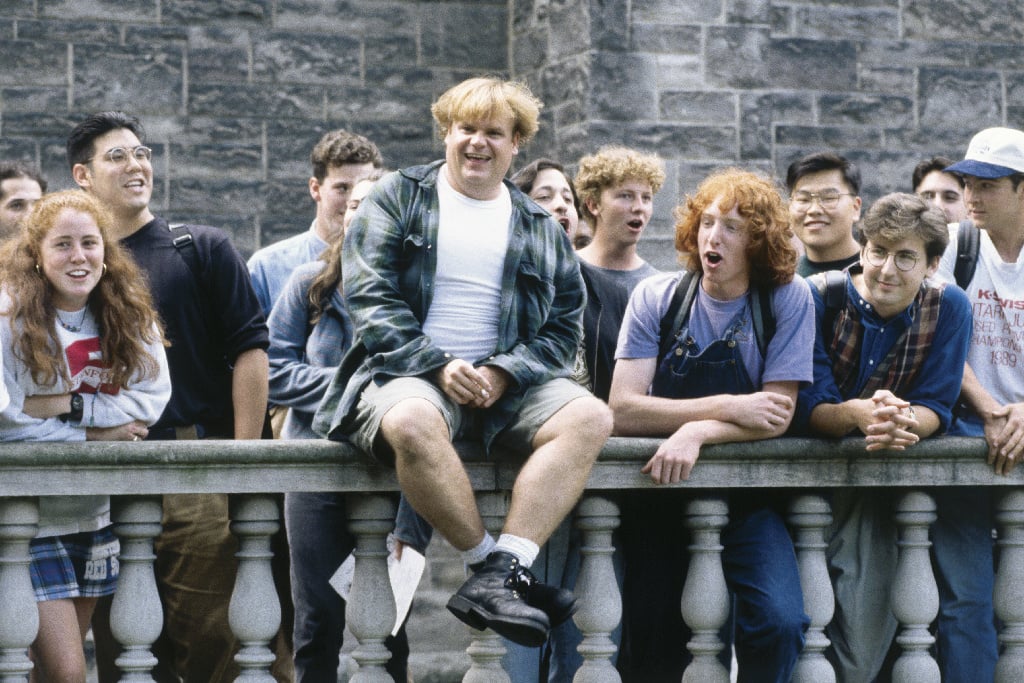 Still, you feel bad for him when the factory guys or the kids mock him. Richard's jabs are more playful, not mean, and Spade makes himself the butt of just as many jokes. When people are just mean for the sake of being mean, you know Tommy doesn't deserve that, although he gets to scream like Matt Foley at the kids. 
When Tommy gives up, it's emotional. Again, you do want him to succeed, but you also don't want him to get a free ride. He has to earn it. Tommy and Richards become real friends, just enough that it feels like their trip was worthwhile, but not to be heavy handed about it.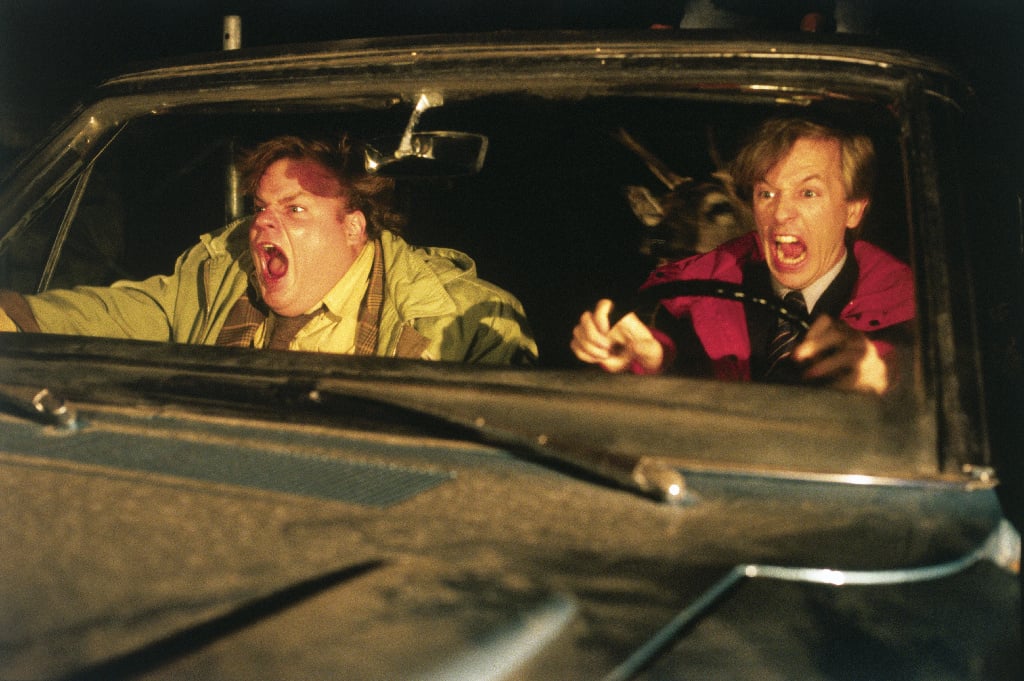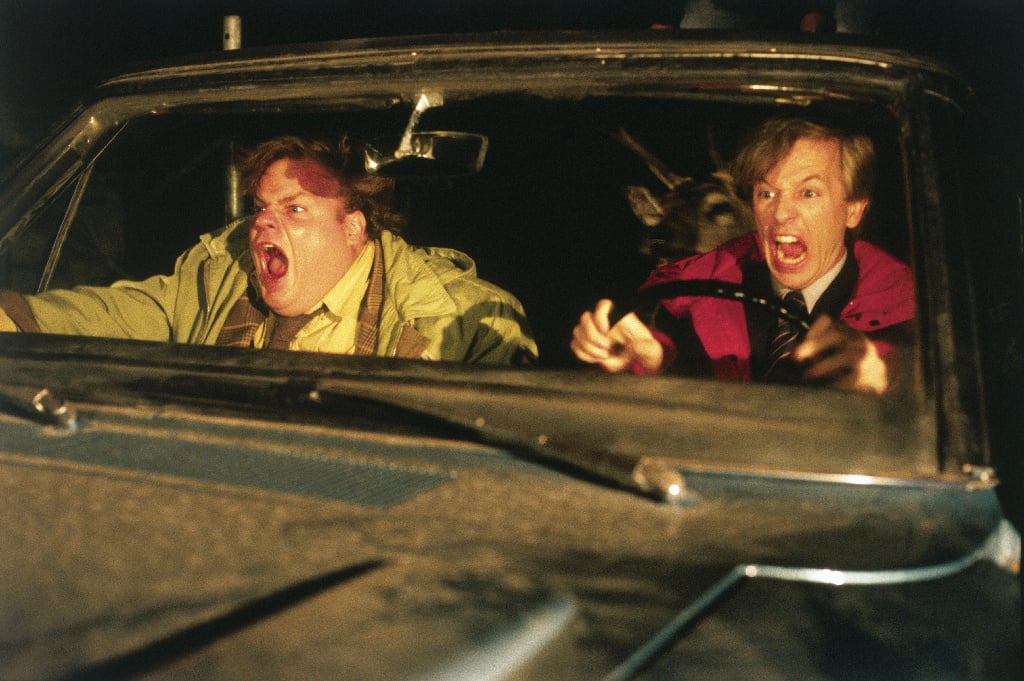 Farley's untimely death meant he only had a few more vehicles to hone his movie persona. Black Sheep tried to recreate Farley and Spade's chemistry but was just slapstick without the heart. Beverly Hills Ninja was a modest hit. Farley doing martial arts seems like a can't miss formula. Almost Heroes came out posthumously so even if it were a better movie, it might have been too soon to laugh. 
Tommy Boy unfortunately remains the definitive Chris Farley vehicle, only because he didn't get the chance to make more. Now it remains a fine memorial to the comedian at his peak, and he can still make us laugh when we need it the most.