Tommy Lee Admits Rock Star Life Before Social Media Was a 'Free for All': 'We Did Anything and Everything You Could Possibly Imagine'
Mötley Crüe drummer Tommy Lee claims that life as a rock star before social media was a "free for all."
Rock and roll superstar Tommy Lee has become iconic for his rock star lifestyle as much as his superior drumming skills. The Mötley Crüe founder admitted in a new podcast interview that life before social media was a "free for all" when "anything and everything" could be done.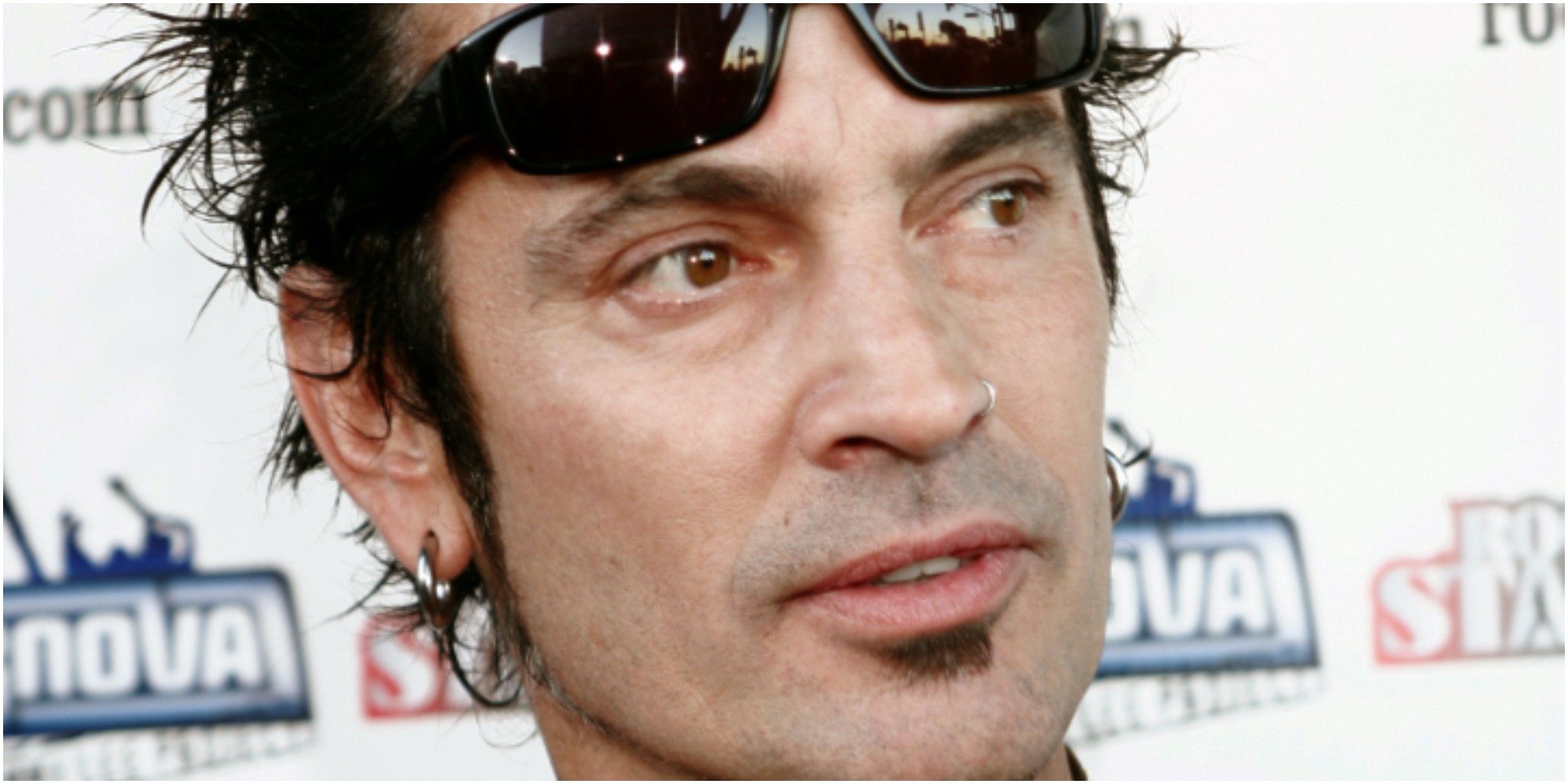 Lee spoke openly about his rock star past: 'Anything can be done'
Lee spoke to Allison Kugel on a recent episode of the Allison Interviews podcast, where he spoke openly about his past and his belief he could do "anything."
"At a very early age, earlier than most, I was drumming and playing music. I think I'm here to teach and enforce the power of yourself. Be careful what you wish for," Lee shared.
However, Lee said some people tried to stand in the way of his dreams. He explained, "There have been many things that I've set out to do. People have told me 'No.' No is not an option for me."
"I remember thinking, 'One day, I'm going to play drums upside down, flying around in a rollercoaster.' I've done it! When people told me it couldn't be done, I said, 'That's bulls***. It can be done. Anything can be done," Lee continued.
Tommy Lee admitted life in Mötley Crüe before social media was like 'getting away with murder'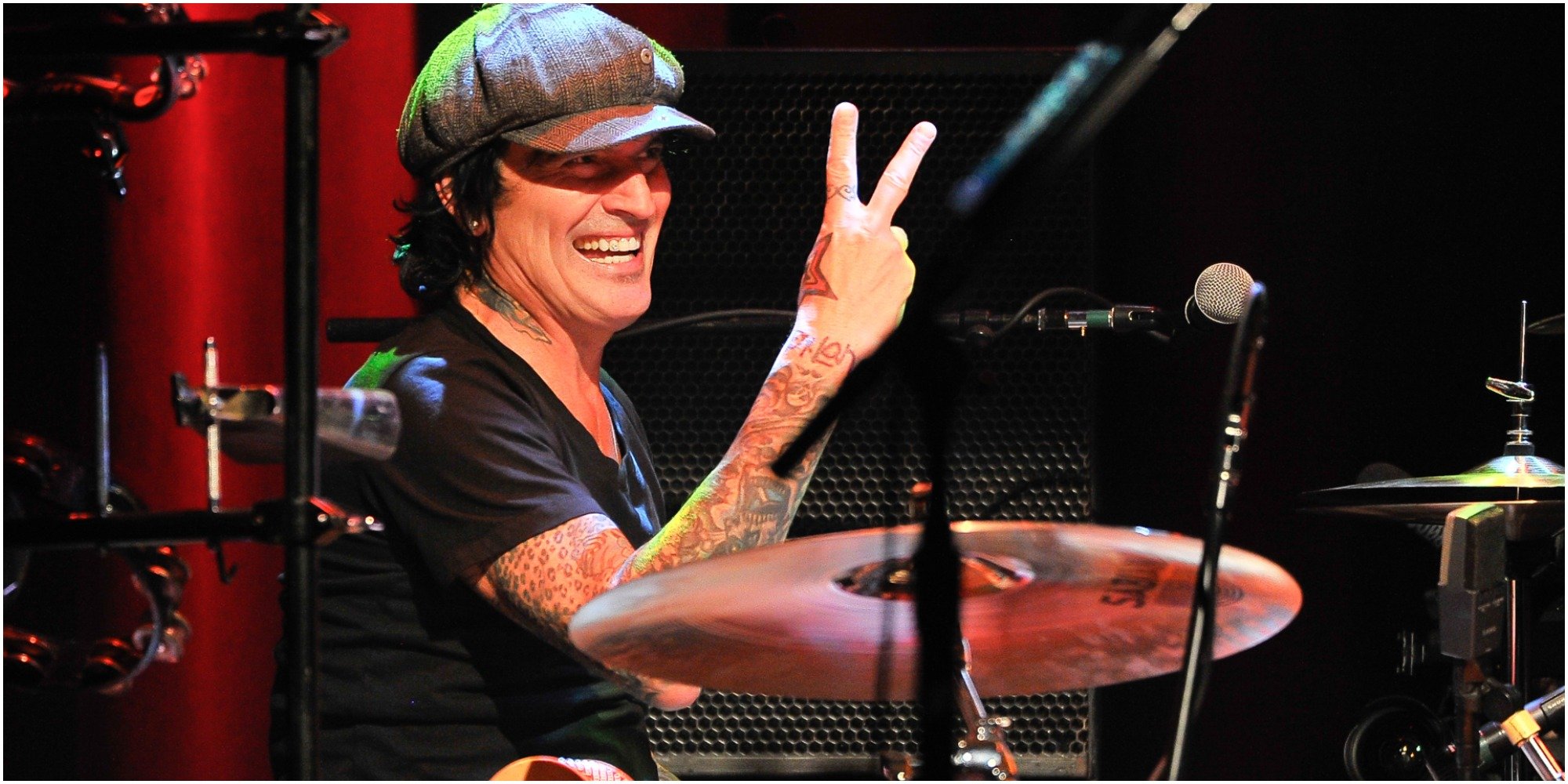 As a founding member of the heavy metal band Mötley Crüe, Lee was involved in much of the debauchery and excesses of the 1980s and 1990s alongside bandmates Vince Neil, Mick Mars, and Nikki Sixx.
However, if the band came up in today's social media age, Lee believes they would not have been able to "carry on" the way they did. Nor would they be able to do "anything and everything you could imagine."
He told Kugel, "People were not carrying around a cell phone that had a camera on it all the time."
Lee said that if someone wanted to take a photo, it needed to be developed "at the one-hour photo place. Even then, it wasn't always an hour."
"You didn't have to worry about if it was going to show up on Instagram in four minutes. Many fans who watched the Mötley Crüe movie The Dirt will ask, 'Is that really what it was like back then?' It was absolutely what it was like,'" he explained.
The sage advice he gives to the sons he shares with Pamela Anderson, Brandon and Dylan: 'Be yourself'
Lee believes he has lived enough life to pass some of his wisdom onto sons Brandon, 25, and Dylan, 24.
Their mother is Lee's ex-wife, film and television star Pamela Anderson.
"I always tell them, 'Be yourself. Everybody else is already taken.'" he shared.
"So many people, especially now with [social media], they watch other people's lives and try to emulate this or that, and say, 'That's super rad. I need to have that because someone else has that.' This younger generation tries so hard to be somebody or something. They're going in the wrong direction," Lee deduced.
He believes one should look inward, and as a parent, Lee supports his sons in being their "authentic selves."
"There is only one of you, and that one is precious. Just rock what your mama gave you. My sons live in a very different world than when I was their age. Nobody said those kinds of things to me," he concluded.
The complete interview with Tommy Lee can be heard on the Allison Interviews podcast., available on Apple Podcasts and Spotify.