'Tomorrow' and 4 K-Dramas About the Afterlife, Available on Netflix
Afterlife K-drama often involves the presence of otherworldly entities like spirits or grim reapers. 'Tomorrow' centers on employees of the afterlife, led by the Jade Emperor, to save lives on the brink of death.
The list of K-drama genres is endless. Fans love a good romance, historical storyline, or riveting thriller. With the popularity of Netflix's Tomorrow, the streaming platform has more readily available K-dramas about the afterlife. These dramas combine the emotional reality of death, fantasy, and a bit of evil.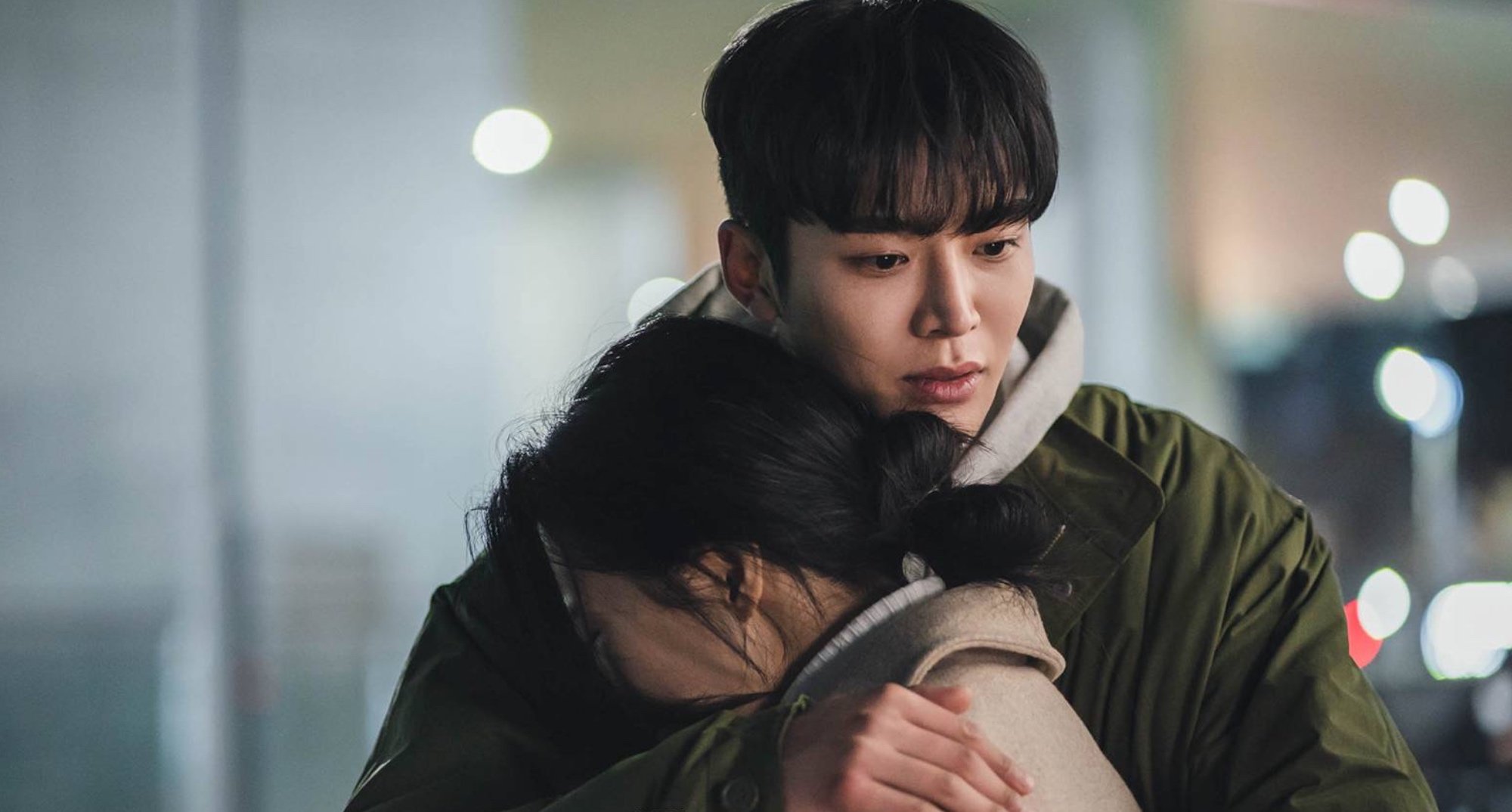 'Tomorrow' focuses on Grim Reapers who stop people on the brink of death
Netflix has released binge-worthy and emotional April K-dramas like Tomorrow that fans can not get enough of. Tomorrow begins with Choi Jun-woong (Rowoon), a young man who feels stuck in his life and unable to find a job. One day, he stops a man from committing suicide and meets Gu Ryeon (Kim Hee-sun) and Lim Ryung Gu (Yoon Ji-on).
Gu Ryeon and Ryung Gu are part of the crisis management team of Jumadeung, the afterlife. They were created to stop humans from taking their own lives before their death date. Jun-woong is recruited to work for the team for six months while in a coma.
The K-drama focuses on the hardships of life and what drives a person to consider death. Along the way, each episode tells a resonating story about what it means to live. Tomorrow is a K-drama based on the afterlife as it uses Grim Reapers, the Jade Emperor, and fantasy elements.
An ordinary bar-restaurant is connected to the afterlife in 'Mystic Pop-up Bar' K-drama
Mystic Pop-up Bar is a classic on Netflix based on a Daum webtoon. A pojangmacha (outside bar-restaurant) is run by a disgruntled Weol-ju (Hwang Jung-eum). To atone for her past sins, she was condemned to the Living Realm. She has helped settle the grudges of living souls for the past 500 years.
Mystic Pop-up Bar is a subtle afterlife K-drama. As fans watch, they see fantasy elements connected to the beyond. The bar only appears to those who truly need help, and Weol-ju meets part-time employee Han Kang-bae (Yook Sung-jae). Kang-bae is known as a "magnet" with the ability to use touch to get a person to confess their feelings. They are aided by an afterlife detective, Chief Gwi (Choi Won-young).
A group of heroes send rogue demons to the afterlife in 'The Uncanny Counter' K-drama
Netflix's The Uncanny Counter K-drama has recently gained fame again with its unique hero characters and afterlife story. The webtoon-based K-drama begins with the main character, So Mun (Jo Byung-gyu). As a child, he lost his parents in a tragic car accident, which left him physically impaired.
His life changes when a spirit from the afterlife, called Yung, inhabits his body. So Mun soon learns rogue demons escape punishment in Yung and take over human bodies to commit atrocities.
To stop them, Yung created the Counters. Spirits from the afterlife inhabit humans in a coma and give them special abilities to track down demons and send them back where they belong. So Mun becomes their newest recruit and exhibits never before seen powers. The K-drama's success has led to the development of The Uncanny Counter Season 2.
'Hotel Del Luna' is every K-drama fans fantasy staple
Every fan has heard or watched Hotel Del Luna at some point. The afterlife K-drama Hotel Del Luna stars idol-turned-actor IU in the leading role of Jang Man-wol. She manages the hotel to atone for her sin. Its employees are spirits working on their unfinished business before going to the afterlife.
The hotel's function is to help the dead with their grievances, grudges, or unfinished business that stops them from going to the afterlife. There is a twist to Hotel Del Luna. Man-wol meets the father of a boy named Gu Chan-sung (Yeo Jin-goo).
She barters a deal with him. In exchange for his life, Chan-sung must work for the hotel when he turns 20. Hoping to save his son, the father flees with Chan-sung abroad. After the father's death, Chan-sung returns and must fulfill the contract made with Man-wol.
'Hi Bye, Mama!' K-drama is a gut-wrenching story of a mother who returns from the afterlife
The 2020 K-drama, Hi Bye, Mama! tells a unique and heartfelt story about the afterlife. Cha Yu-ri (Kim Tae-hee) has been wandering as a ghost for five years since she died in a car accident. She was nine months pregnant during the accident, and her daughter survived. After growing restless, she lashes out at God.
Yu-ri gets the chance to return to the living for 49 days. She must regain her place as her daughter's mother and her husband's wife. If she cannot succeed, Yu-ri will willingly go to heaven to be reincarnated. Yu-ri's journey is not easy as a new woman has taken over her role and become a mother figure to her daughter.