'Tomorrow': Fans Have Theories of What Happened in Goo Ryeon and Joong-gil's Pasts
The Netflix K-drama 'Tomorrow' hints at a larger story between two Grim Reapers from the afterlife. Joong-gil has animosity toward Goo Ryeon as the leader of the crisis management team likely linked to their pasts.
Netflix's Tomorrow is one of the recent K-drama releases for April. It tells the story of a group of Grim Reapers from the afterlife tasked with saving people on the brink of suicide. Fans want to know more about the tension between Goo Ryeon (Kim See-hun) and Joong-gil (Lee Soo-hyuk). Fans have a few theories about why Goo Ryeon and Joong-gil hate each other in Tomorrow, linked to their pasts.
[Warning: This article contains spoilers for Tomorrow.]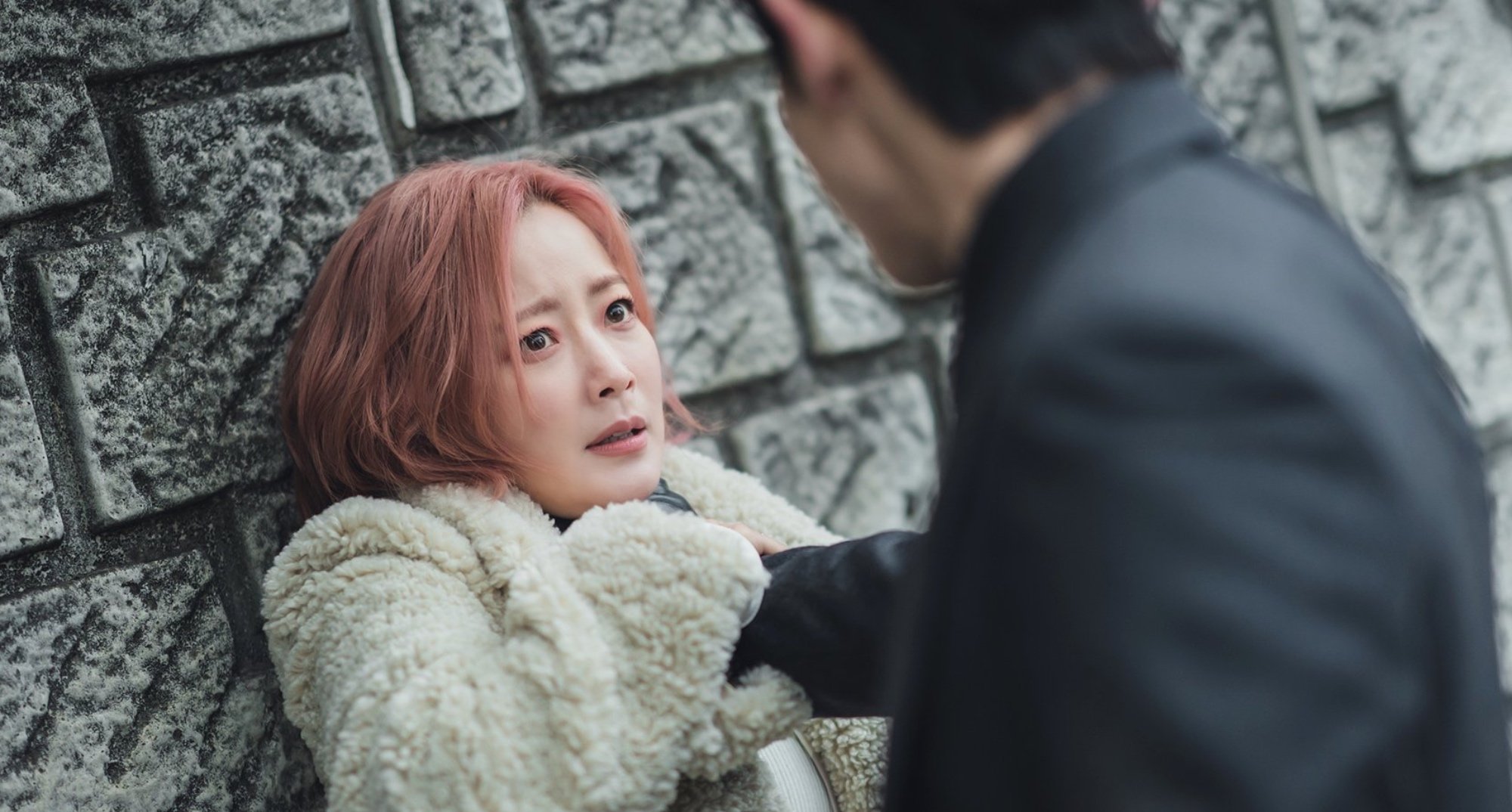 Goo Ryeon and Joong-gil are both Grim Reapers who used to work with each other in 'Tomorrow'
Fans have gotten small tidbits about a larger story between the K-drama's two leading Grim Reapers. There is an inherent tension and animosity between her and the leader of the escort team, Joong-gil.
Goo Ryeon is the leader of the crisis management team of Jumadeung. Her team is not well-liked by Joong-gil. He believes suicide is the equivalent of murder. Joong-gil says they do not deserve redemption or the opportunity to be saved.
In Tomorrow Episode 4, fans learn Goo Ryeon once worked with Joong-gil in the escort team. She was also one of the best reapers. Joong-gil calls her to an escort case where the person will die by their own hand. Goo Ryeon tries to save the person but is forced to let go by Joong-gil.
There is more to Goo Ryeon's story than meets the eye. A flashback reveals she was in hell and approached by The Jade Emperor (Kim Hae-sook) and says she once asked for a wish. Fans want to know more about the characters. Tomorrow Episode 5 hints Goo Ryeon and Joong-gil's pasts might be connected.
Fans theorize Goo Ryeon and Joong-gil were once married in their past lives
Tomorrow Episode 5 begins with a flashback scene during what is likely the Joseon era. A young boy and girl walk the local market. The girl asks if he regrets their soon-to-be marriage. The boy answers no and regrets becoming a military officer. While looking at jewelry pieces, the boy smudges pink eyeshadow on her and says it suits her.
The scene ends with their marriage parade. Fans now believe the young girl was Goo Ryeon, as she often wears pink eyeshadow and has pink hair in the K-drama. But fans also theorize the young boy may be Joong-gil.
A fan on Reddit explains, "yes, I thought that they might have been the children from the past as well. it's the most plausible explanation as for why they still hold that grudge over each other's heads and the notable tension between them."
Another fan theorizes, "Thinking the reason why Joong Gil despises people whom committed suicide is connected to Koo Ryeon's suicide in the past." The theories are plausible and could explain Joong-gil's hatred toward Roo Gyeon's team and his hostility toward her in Tomorrow. Fans on Twitter also noticed AsianWiki has the young actors cast as younger versions of Goo Ryeon and Joong-gil.
Goo Ryeon's flashbacks reveal something more about her past in 'Tomorrow'
One of the reasons why fans theorize Goo Ryeon died by suicide in the past is due to one detail. In the flashback with the Jade Emperor, Goo Ryeon has a cut red thread wrapped around her wrist. Tomorrow Episode 5 has Goo Ryeon, and the team manages to save a man who was willing to die after losing the love of his life.
In the finale, Goo Ryeon explains to Choi Joon-woong (Rowoon) about people destined to meet again. A scene shows the couple in the afterlife connected by a red thread on their wrists. Goo Ryeon explains the couple is destined to meet again unless the thread is broken.
The scene shows Goo Ryeon with a broken thread around her wrist. Another flashback in the episode shows Goo Ryeon as an adult in her past. Someone hands her a knife for an unknown reason. The scene shows her trying to kill someone with a shard from a vase.
If Goo Ryeon and Joong-gil are connected in Tomorrow, what did Goo Ryeon experience that led her to take her own life? Fans might notice Goo Ryeon wears a traditional white hanbok used during funerals in the flashbacks.