'Tomorrow': K-Drama Secretly Followed Jun-woong's Love Story From the Webtoon
'Tomorrow' is a Netflix K-drama based on a webtoon from 2017 and included a small storyline about Jun-woong. Just like the webtoon, he is tied to Cho-hui by the red thread of fate.
Netflix's Tomorrow K-drama is based on a webtoon created in 2017 about a group of grim reapers who save people from dying ahead of time. One of its leading characters is Choi Jun-woong, played by idol-turned-actor Rowoon. As Jun-woong's storyline progressed in Tomorrow, fans might have noticed the subtle nod to his love story in the original webtoon.
[Warning: This article contains spoilers for Tomorrow finale and webtoon.]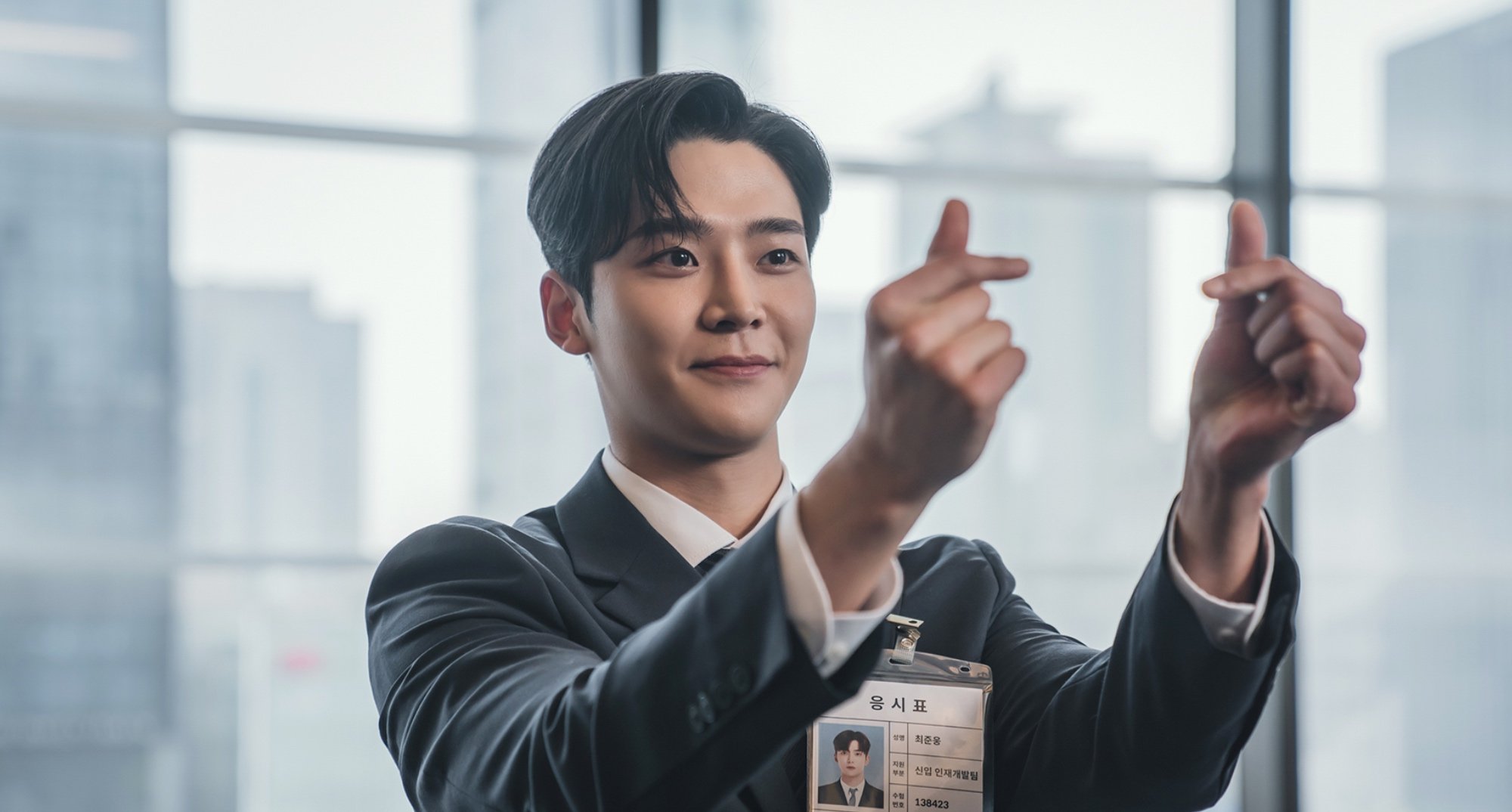 Jun-woong and Crisis Management Team take on a case close to home for Goo Ryeon in 'Tomorrow'
Tomorrow Episode 15, has Goo Ryeon face a person from her past. They get the alert that Cho-hui (Kim Si-eun), an idol and actor, is in danger of committing suicide after online bullying takes a toll. Cho-hui happens to be the reincarnation of Goo Ryeon's court made 400 years ago. They become her bodyguards to keep a close eye on her.
Along the way, Jun-woong forms a bond with her and a sense of protectiveness as the online comments and rumors get worse. Along with her family turmoil. While performing her song, Cho-hui faints due to stress and lack of food.
While Goo Ryeon moves to save her, Jun-woong is the one to pick her up in his arms. As Cho-hui's story progresses in Tomorrow, Goo Ryeon leaves her in the care of Jun-woong. Ryung-gu questions why and Goo Ryeon realizes he did not notice one key detail.
She later reveals to him that Jun-woong and Cho-hui are fated to be together. When Jun-woong saved Cho-hui after she fainted, she noticed the red thread tying them together. In the Tomorrow finale, when Jun-woong wakes up from his coma and goes on with his life, he keeps winning tickets to Cho-hui's concerts.
Jun-woong and Cho-hui's webtoon story is slightly different from 'Tomorrow'
In the Tomorrow webtoon, a few details were changed about Cho-hui and Jun-woong's tied fate. Both versions meet under the pretense that Cho-hui is getting bullied by malicious online comments and is in jeopardy of taking her life. But the K-drama builds a connection between her and Goo Ryeon.
The webtoon version does not include this detail. Cho-hui is only connected to Jun-woong by the red thread of fate like in the K-drama. But the way Goo Ryeon realizes it is also different. In chapter 218 of the webtoon, Goo Ryeon looks back fondly at the memory of seeing the thread when Jun-woong grabs Cho-hui's hand, and they run away laughing.
According to TapComics, Jun-woong has been a fan of Cho-hui since his days in the military. The webtoon also has Jun-woong's sister as a doctor who once treated Cho-hui when she was ill. There are some parallels in their story between the K-drama and webtoon. In both, Jun-woong cooks her and the other teammates a meal and reveals the truth about grim reapers and the afterlife. But a fan on Twitter explains the ending is drastically different.
In the drama, fans do not see them reunite. Their fate is implied when Jun-woong keeps winning concert tickets. Instead, the webtoon has Cho-hui keep her memories of her time with the reapers and Jun-woong's story of being in a coma. The fan explains what happens at the end of her story. "For those asking more, Cho Hui visited Joon Woong in the hospital while he was in coma and wishes him to wakes up so that she can say thank you. I want more of their story," explained the fan.
Fans want to see an epilogue episode or a 'Tomorrow' Season 2
While the finale of Tomorrow closed the chapters of the leading characters well, fans want a bit more. Some fans want a second Tomorrow Season 2 exploring Jun-woong and Cho-hui's fate, with one fan on Twitter commenting, "I CAN'T DO THIS ANYMORE GIVE US #Tomorrow SEASON 2 OR AT LEAST A SPIN-OFF WITH CHO HUI AND JUNWOONG."
But Tomorrow fans also want to see more of the drama's leading couple Goo Ryeon and Joong-gil. He finally learns of his past life with Goo Ryeon. In Tomorrow Episode 16, they are side by side along with Ryung-gu as they investigate a case. Having let go of the pain from their past, they look at each other fondly and as colleagues.
Their gaze at each other leads to fans wanting to see them develop a possible new romance. One fan on Twitter commented, "Joongil joined the rm team to be close beside kooryeon, and kooryeon looks so happy… I THINK ITS THE BEST ENDING EVER if we ever get a season 2 we'll see them being a badass couple reaper?!"
MBC has not announced plans for a Tomorrow Season 2, but fans are always hopeful.