'Tomorrow': Who Is the Actor Who Plays Mr. Ha? the K-Drama Character With a Striking Resemblance to Johnny Depp
The last two episodes of the Netflix K-drama Tomorrow introduced a new short-term character that had fans shocked. As Goo Ryeon breaks a rule of the afterlife, she is in jeopardy of returning to hell. To bring upon her punishment is who fans speculate to be the ruler of Hell, known as Mr. Ha. The character floored fans with his uncanny resemblance to Hollywood actor Johnny Depp. Who is the actor that plays Mr. Ha in Tomorrow?
[Warning: This article contains spoilers for Tomorrow finale.]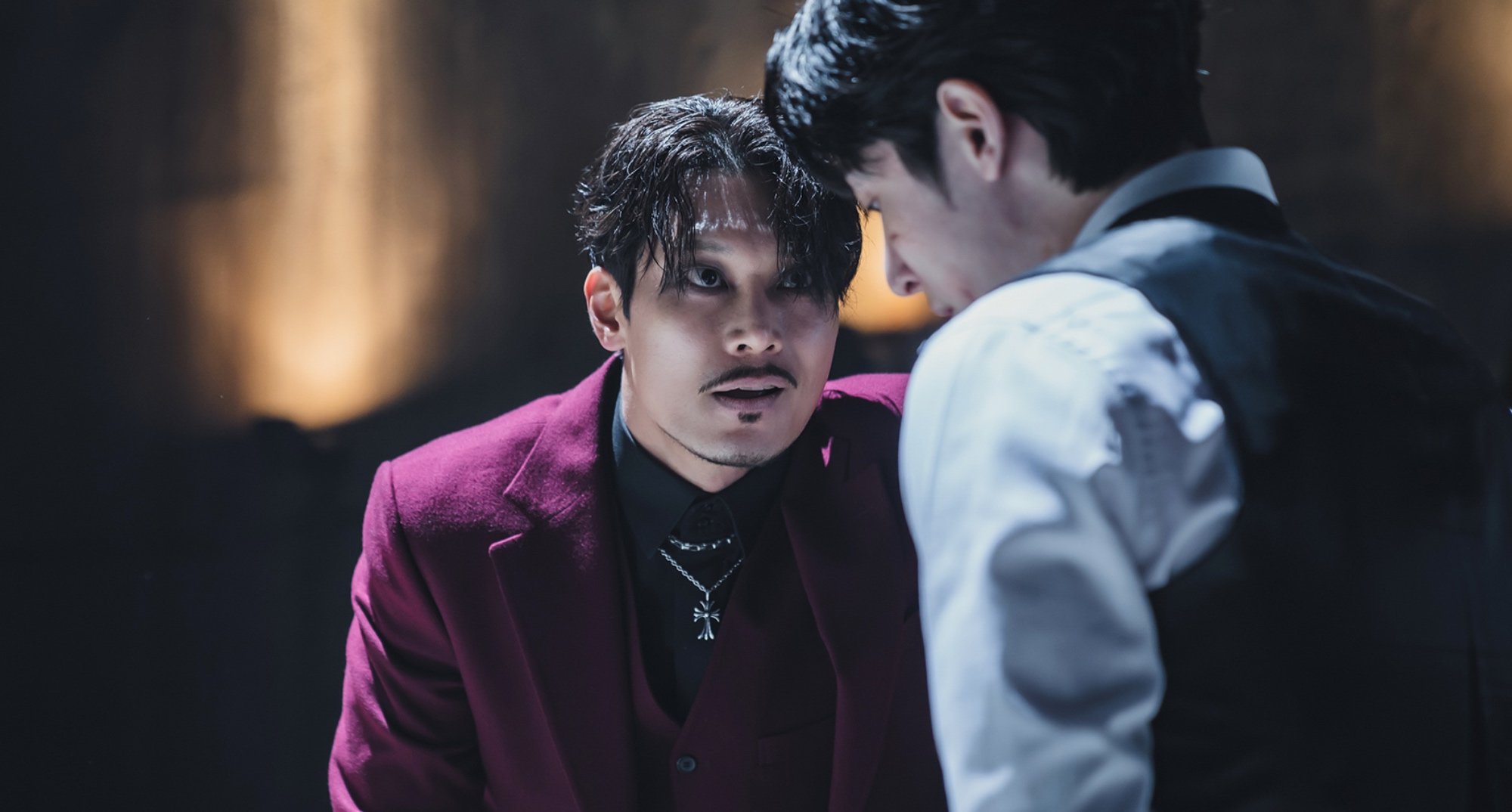 Mr. Ha leaves the Hell to bring back Goo Ryeon after she makes their existence known in 'Tomorrow'
The first time fans hear of Mr. Ha is late into the K-drama in episode 15. A few of the grim reapers meet in Joong-gil's office, and one mentions Mr. Ha. The reaper explains that Mr. Ha spilled the beans about how Goo Ryeon died in her previous life, sparking Joong-gil's interest and rage.
Because Mr. Ha meddled, Joong-gil sets off the chain reaction that causes Joong-gil to invoke the reaper promise and forces Goo Ryeon not to save Cho-hui. As Cho-hui is struck by a car, Goo Ryeon goes into a fit of rage and revenge against the online bullies.
Along the way, she inadvertently made the existence of reapers and the afterlife known to the public. She broke a major rule and must pay for it. Meanwhile, the Emperor is visited by Mr. Ha, accompanied by his demon-like goonies. He has an air of mischief, dark makeup, and a blood-red suit.
Speaking to the Emperor, he explains it was about time Goo Ryeon returned to Hell, where she belonged. He will also be the one to act out her punishment. As he hunts down Goo Ryeon, Joong-gil uncovers the truth about his past and stops Mr. Ha. Joong-gil takes the blame for Goo Ryeon and is imprisoned by Mr. Ha in Tomorrow, but the Emperor and the other reapers save him.
Fans felt Mr. Ha from 'Tomorrow has similar features to Johnny Depp
RELATED: 'Tomorrow' and 4 K-Dramas About the Afterlife, Available on Netflix
At first glance at Mr. Ha, fans were perplexed as to why he looked so familiar. Fan soon realizes the character resembles Pirates of the Caribbean actor Johnny Depp. A fan on Reddit commented, "When you thought everything was going fine and then Johnny Depp from Hell shows up." Many fans have now tagged the K-drama character as "Korean Johnny depp from hell."
Mr. Ha did the job of enthralling audiences the moment he appeared on screen, even if it was for the final two episodes of Tomorrow. A fan commented, "For a scary moment, Daddy Hades looked like an unhinged Johny Depp from PotC, and boy o boy, Mr. Ha didn't disappoint."
The character strikes a resemblance due to the thin and perfect mustache, the dark eye makeup, and overall demeanor. The question is, who is the actor that plays Mr. Ha? Korean actor Park Hoon plays the role.
The 41-year-old actor may surprise fans with how he looks on a regular basis which is different from how he appears in Tomorrow. Park started his acting career in 2008 and has appeared in many popular K-dramas, movies, and web series. Tomorrow is not the only Netflix drama he is starring in.
Park Hoon has had roles in 'Nobody Knows,' 'Descendant of the Sun,' and more
RELATED: 'Tomorrow': K-Drama Secretly Followed Jun-woong's Love Story From the Webtoon
While Park has made an impression as the Korean doppelganger of Johnny Depp as Mr. Ha in Tomorrow, fans will recognize him for other works. While starring in a handful of movies, Park's earliest K-drama credit is in the supernatural romance Oh My Ghost. His breakthrough role was in the highly acclaimed military romance, Descendants of the Sun.
He played the role of First Sergeant Choi Woo-geun (a.k.a. Snoopy). After the K-drama, Park starred in various roles from Monster, Disorted, and Two Cops. In 2018, he starred as Cha Hyung-seok in the highly acclaimed fantasy K-drama Memories of the Alhambra.
In 2021, he joined the main cast of the crime K-drama Nobody Knows as the character Baek Sang-ho. Besides Tomorrow, Park also appeared in other dramas as a cameo in Designated Survivor: 60 Days, The King: Eternal Monarch, and Park Hyung-sik's and Han So-hee's Soundtrack #1. While appearing in Tomorrow, the actor will soon star as Choi Yoo-sun in the Netflix K-drama Remarriage and Desires.
RELATED: 'Tomorrow': Everything Fans Know About Goo Ryeon's Tragic Past Life, so Far