What Are the Tomorrow X Together Members' Real Names?
There are five members in this up-and-coming K-pop group, each with a unique story. Here's what we know about the idols in Tomorrow X Together.
They're silly and still inspiring to fans across the globe. Yeonjun, Soobin, Beomgyu, Taehyun, and Huening Kai make up the up-and-coming boy band Tomorrow X Together, also known by the abbreviation TXT.
Here's what we know about the members of this boy band and their full names.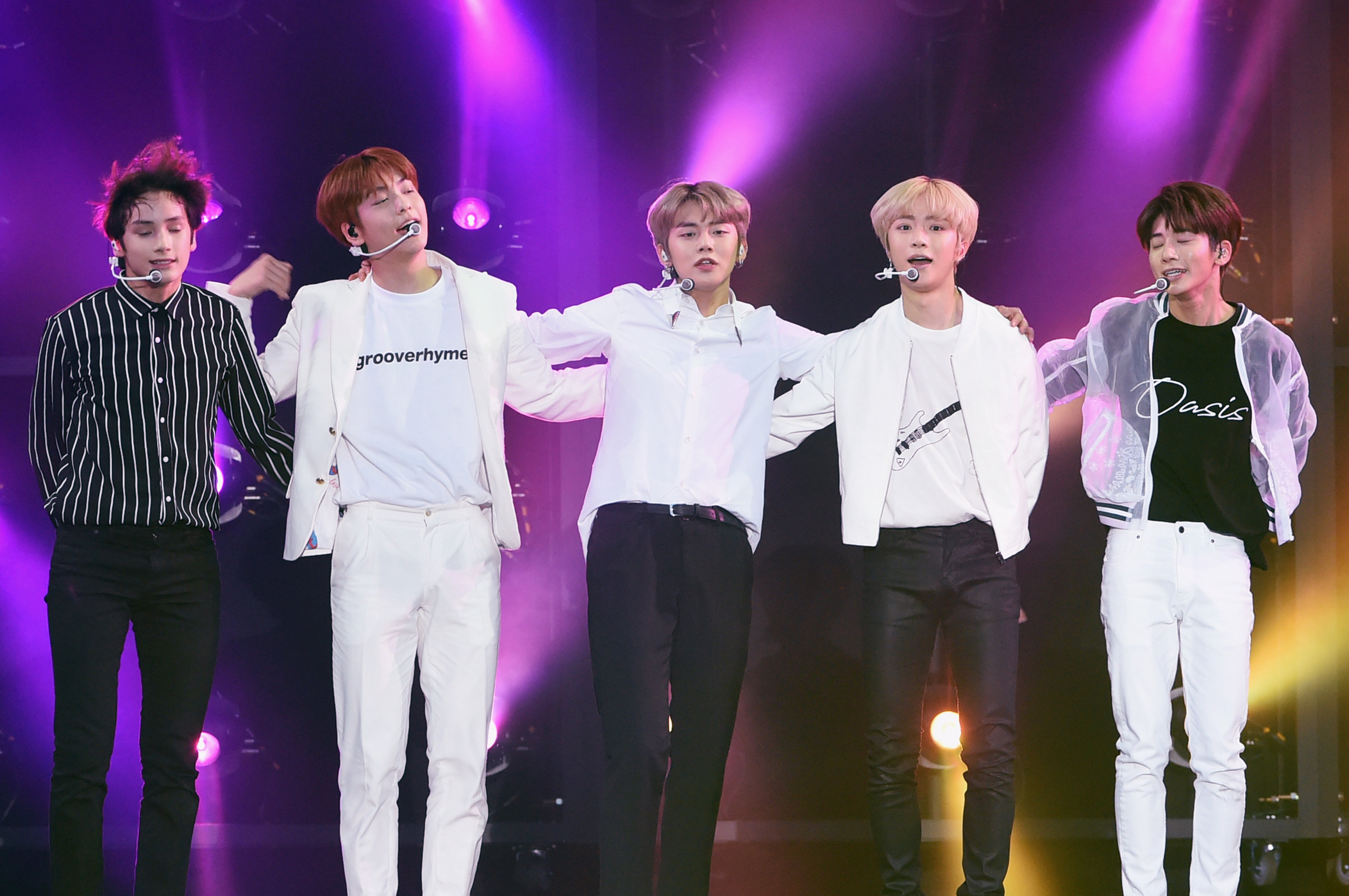 There are 5 members in the K-pop group Tomorrow X Together (or TXT)
Formed by BigHit Music, now Hybe Corporation, Tomorrow X Together is a K-pop group comprised of five members. Since their debut, they released the EP The Dream Chapter: Star, along with songs like "0X1=LOVESONG (I Know I Love You)." TXT also did a cover of Ariana Grande's "Thank U, Next."
Unlike other K-pop boy bands, the Tomorrow X Together members do not officially go by stage names. Most fans refer to them by their given name instead of their family name included with their given name.
Who are the members of TXT, and what are their full names?
As the leader of the group, Soobin, real name Choi Soobin and English name Steve Choi, is one of the TXT members. He was born on Dec. 5, 2000, and became an official vocalist for the group in 2019. He is the tallest TXT member and the unofficial "spelling police" of the boy band.
Yeonjun is a rapper in this group, with his real name being Choi Yeonjun and his English name being Daniel Choi. He is the unofficial best dancer, as well as the creator of TXT's hand gesture. He's also a fan of corgis and panda. 
With his full name being Choi Beomgyu and his English name being Ben Choi, Beomgyu is a vocalist, dancer, rapper, and visual for this K-pop group. He can play the guitar, and he is an ARMY, (or fan of BTS). 
Full name Kang Taehyun, Taehyun is a singer, dancer, and rapper for TXT. He speaks English in addition to Korean and is left-handed. This idol is also a known fan of BTS' youngest member, named Jungkook. 
Born Aug 14, 2002, Huening is the youngest member of this boy band. With his full name being Kai Kamal Huening, this idol was actually born in the United States, according to K-Profiles, and later moved to China. He also earned the nickname the "diamond maknae."
This K-pop group released chart-topping songs and original music videos 
These performers are known for their friendship with the boy band, BTS. Under the same label, these groups appeared in videos together, offering encouragement and support to each other. Jungkook even gave TXT a shoutout while "revamping" the English alphabet. 
Music by Tomorrow X Together is available on Spotify, Apple Music, and most major streaming platforms, while their music videos are available on YouTube.